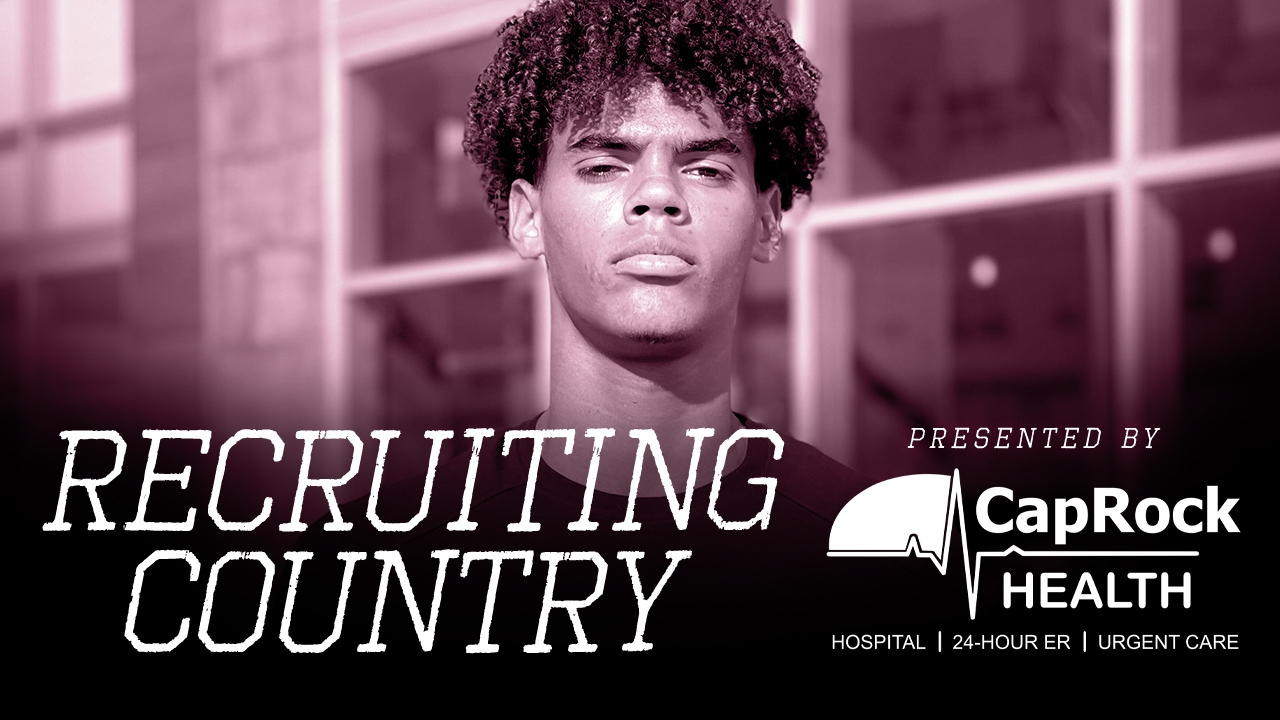 Texas A&M Football
Recruiting Country: The latest recruiting news surrounding the Maroon & White
---
Key notes from Recruiting Country
Haynes King and listening to Billy's updates it's not a surprise. When you hear people talk about Haynes, it's similar to what people said about him in high school. I went to the Under Armour All-American game, and he was competing there. That "it" factor started to come out, and people started to take notice. Players that I've followed through the recruiting process will tell me stuff once they're here, and they have all talked about that "it" factor with Haynes. He had to win the job with his physical tools and gifts. He has the ability to raise the level of guys around him.

Zach Calzada is a very important player this year. He's one play away from being the starter. With Eli Stowers moving to tight end, you only have two scholarship quarterbacks. Freshman walk-on Blake Bost has operated well, and he's further along than people anticipated a freshman walk-on would be. That gives you a little bit of a sigh of relief. Obviously, you don't want him to play this year.

Walter Nolen‍ announced his top three yesterday, and he said if he gets 11,000 followers on Instagram, he will commit. Does that mean to a school or an all-star game? Who knows. He did not specify. It's very unpredictable with what's going to happen with this kid, but Texas A&M has situated themselves very well with this kid. Even if something does happen today, Nolen will be back in College Station at some point this fall, regardless if he's committed or not.

Even if recruits show up for Kent State or New Mexico, even though the opponent isn't stellar, the atmosphere is going to be off the charts. The Kent State game will be electric. That atmosphere is a recruiting tool that Texas A&M hasn't had for over a year. Not every school has what Texas A&M has. When you add that back, it's going to be tough for recruits to not be impressed by Texas A&M.

Nolen is an absolute wrecking ball. There is elite quickness and elite strength. He's changing games as a defensive tackle. He's disruptive. There is so much penetration that it allows linebackers to run free and blows up play. He would be an enormous get. I'm not saying A&M is a leader or that he will pick A&M, but I'm very confident that he will come back to College Station before signing day.

A lot has changed with Jimbo Fisher and the success he has had. He's not selling the vision anymore. He's selling the steak, not the sizzle because there is tangible evidence of what he's doing. With the connections that the coaching staff has throughout the country, it has opened a lot of doors. A&M is being mentioned with the Alabamas and Georgias more and more. Shemar Stewart‍ didn't really have A&M on his radar until he came to the pool party, and now people think the Aggies lead for Stewart. Nolen is another. Jacoby Mathews‍ is one. Fisher has changed the mentality of what this place could be and what this play is. There are certain kids that you have to get if you want to be the type of program you say you are, and Jimbo has gotten those kids at an extremely high rate.

There is one more rung that this can go up. It's already elite recruiting. The next is "best in the country" recruiting. They can get into those 1-2-3 rankings in back-to-back classes starting with this 2022 group.

Conner Weigman‍ and Bridgeland open the season on Saturday night against Klein Cain, and it'll be broadcasted nationally on ESPNU. I'll see Clear Springs on Friday night, and Noah Thomas‍ got banged up in practice. His X-rays came back negative, and he's hopeful he can play. That should be a fun matchup between future teammates with Bobby Taylor‍. Katy might be the best team in the country. They're loaded. Katy has had so many good teams, and this might be the best one yet.

Jim Schlossnagle has gotten eight commits in four days or something like that. It's really impressive. When he had that prospect camp last weekend, I was expecting some commitments. I didn't think it was going to be this many this quickly.

Jace LaViolette committed last night. He wanted to see some more campuses after an official visit. For the baseball recruiting cycle, this is kind of late. Most of it is done very early. To get a 2022 of this caliber in August is unheard of. They have the chance to get another highly-touted 2022 in Cole Phillips, who is going to make a decision very soon.

Schlossnagle coaches very hard and will raise his voice when they do something wrong. He was hitting fungo. He instructs really well. The camp was efficiently run. A lot of top targets there, and it has paid dividends. They are on a crazy tear since that camp.

When you walked into Olsen Field this weekend, on full display were the upgrades they're going to make. They had 10 or 12 presentation boards. They are showing the vision for this place. LaViolette talked about it in his interview with us. They've gotten kids to believe in that vision.

It's going to be an interesting fall for this baseball team because of how many transfers are coming in. There is the potential for this team to make a regional. I don't know about hosting, but they can make a regional with what's coming in and what they bring back.

They went national for their transfers, but on the recruiting trail, you see a commitment to the state of Texas. They understand what kind of baseball hotbed Houston and Dallas are. You can find really, really good players there. They had two DFW commits this week. Cole Phillips is a Boerne kid. They're recruiting this state hard. You can win a national championship recruiting this state.

To make your roster as good as you can, you go wherever. Long term, you want to build a base in this state, and that's what they've done.

Jack Paris is a class of 2025 guy, and they have two 2025 commits. Paris has played for Twelve. He's almost 6-3 and can run the ball up to 85 mph already. His dad pitched at a high level in college, so you're not taking a flyer on him. He's going to continue to grow, but he projects as a very good player in the class of 2025.

Ethan Clauss is out of Nevada. He's another 2025. Clauss has elite bat-to-ball skills, and he's incredibly impressive with the glove.
Never miss the latest news from TexAgs!
Join our free email list
PRESENTED BY