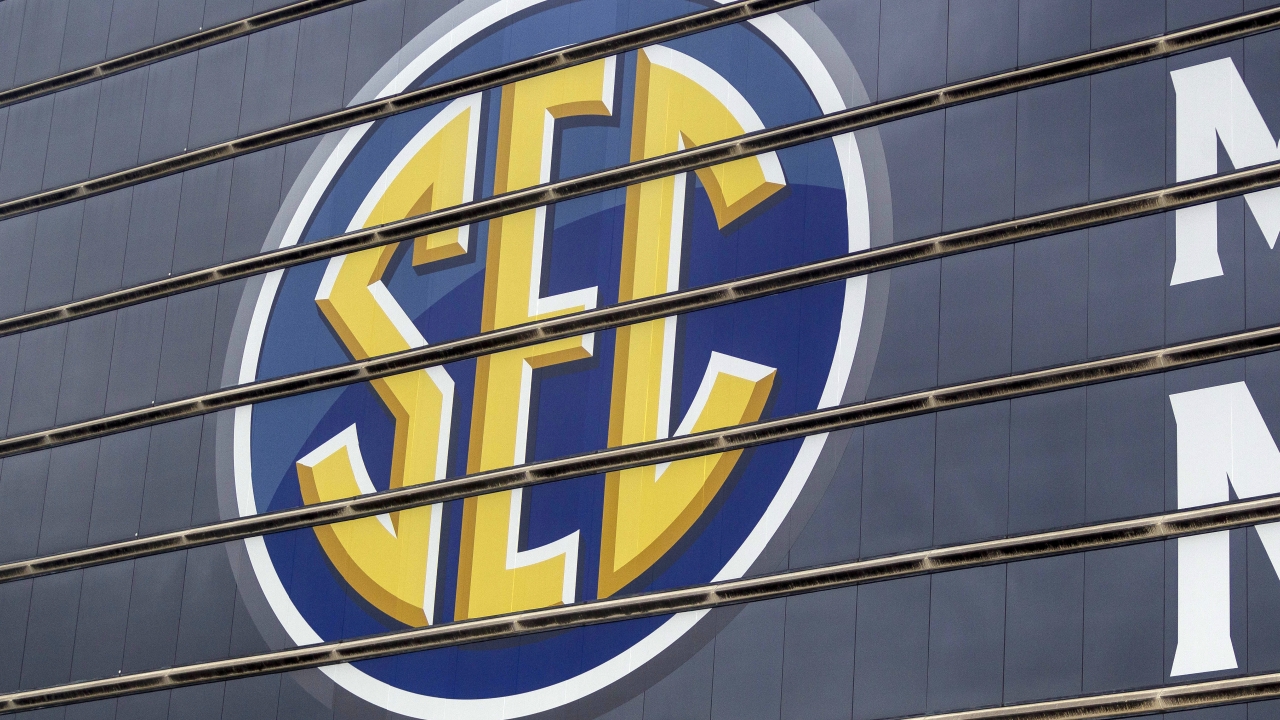 Photo by Vasha Hunt-USA TODAY Sports
Texas A&M Football
Close the blinds: Texas, OU apparently coveting their neighbors' home
---
The psycho ex is getting more psychotic.
Overtures for a reunion were ignored so the ex wants into your neighborhood. One minute you're enjoying your new home. The next you look up and a big cow is peeping into your window.
Now the ex is even dragging along an accomplice.
Southeastern Conference Media Days was moving along smoothly on Wednesday afternoon. Then the Houston Chronicle broke a story that Texas and Oklahoma have reached out to the SEC in hopes of joining the league.
This news surely comes as a shock to Texas and OU football recruits, who undoubtedly have been told the Big 12 Conference really — "no really, we mean it" — is as glamorous and strong as the SEC.
Texas A&M coach Jimbo Fisher was at the podium when the story broke. Informed that Texas and OU would like to join the SEC he deadpanned: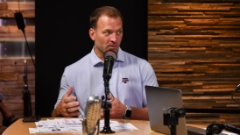 TexAgs
"I bet they would."
He'd win that bet. I have no doubt the story is true. The SEC is a gold mine. The Big 12 doesn't have nearly as much earning potential.
The inquiry, which likely was made by wealthy Texas boosters, tells me two things:
1. The Longhorn Network will be trashed when the contract with ESPN runs out. The SEC wouldn't sign off on one team having its own network like the Big 12 did.
2. Texas is just tired of getting beaten by Iowa State. Losses to LSU look better and pay more.
Of course, shortly after the story surfaced, Texas tried to play it down.
"Speculation always swirls around collegiate athletics," a Texas spokesman said in a statement. "We will not address rumors or speculation."
Rumors are swirling like flies around Bevo's bucket. That doesn't mean there is no truth to them.
To be honest, SEC officials have recently met to discuss the landscape of college athletics in general and college football in particular. They talk about how to ensure the SEC remains the college football's superior conference.
Adding Texas and Oklahoma would probably assure that. It would surely increase the SEC's already lucrative TV contracts.
However, remember the story is that Texas and OU are reportedly inquiring about membership. That doesn't mean either team would get it.
Sources say five teams would have to vote no to keep them out. Othes say it would only take three.
A&M Athletic Director Ross Bjork would absolutely be against adding them.
"From our perspective at A&M — And I didn't expect to be answering this. I wanted to come support our guys today — there is a reason why we left," Bjork said. "There's a lot of issues in the Big 12… governance, structure, communication. A&M wanted a new identity. And we got it. We don't want to lose that. We don't want to lose that momentum in all those different elements. The SEC has been perfect."
"That's our initial approach. Obviously, there's going to be a lot to this in the coming days and weeks and months."
"Listen, we've got the greatest league in ball... I'm just worried about A&M. I control what I want to control here."
Missouri, which also left the Big 12 amid frustration with Texas, would probably vote no as well.
LSU might say no, though a Baton Rouge reporter suggested that might not be the case. If adding Texas and OU means Alabama moving from the West Division to the East, he suggested LSU could be swayed.
However, that would also mean the East Division would include Alabama, Auburn, Florida, Georgia and Tennessee along with South Carolina, Kentucky and Vanderbilt.
For his part, Fisher doesn't care.
"I'm just worried about A&M, you know what I mean?" he said. "Listen, we've got the greatest league in ball. That's the choices they make or what they do, I don't know, but I don't know how I feel about it. I'm just worried about A&M. I control what I want to control here."
Control. Maybe that's what this Texas and OU story is about.
The psycho ex always wanted it. Now, it appears the ex is just losing it.
Never miss the latest news from TexAgs!
Join our free email list