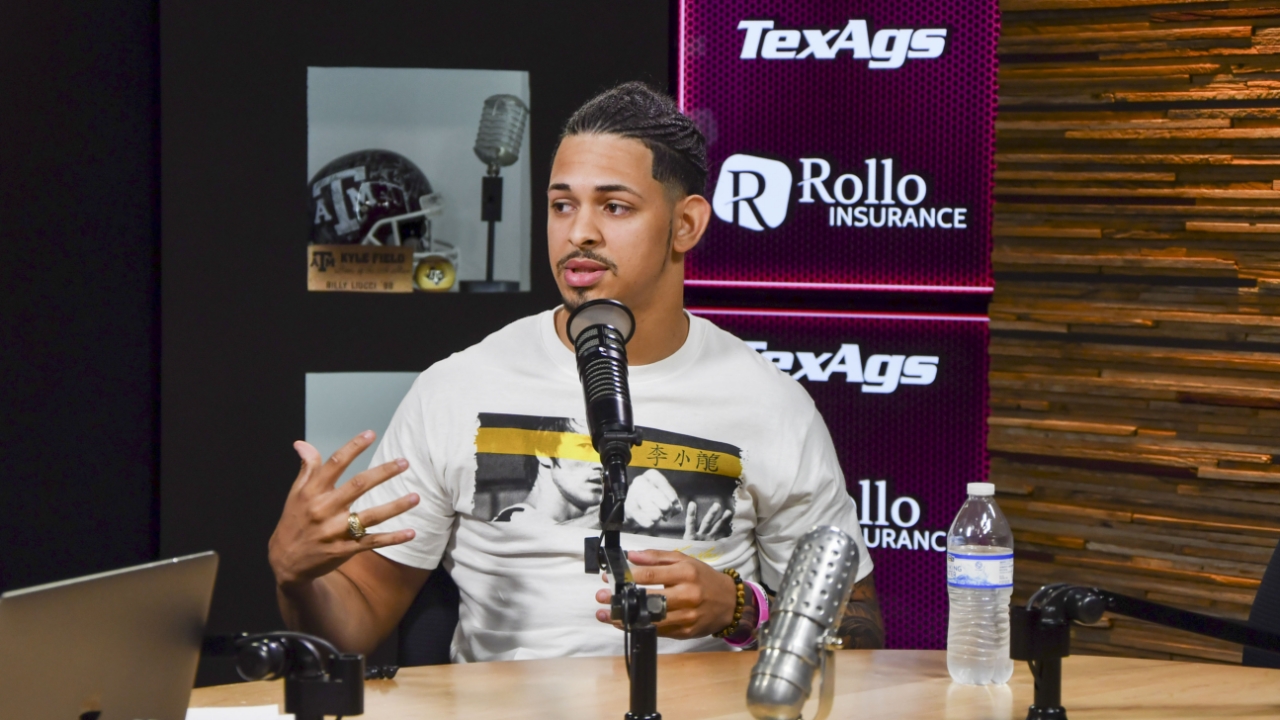 Photo by Lia Musgrave, TexAgs
Texas A&M Football
Texas A&M defensive back Devin Morris details his recent bout with depression
---
After stepping away from the Aggie football team this spring, senior defensive back Devin Morris joined TexAgs Radio to go in-depth on his recent mental health struggles and how boxing has helped him guide him through.
---

Key notes from Devin Morris interview
I'm just trying to stay busy. There is a lot of stuff going on. I'm trying to finish school strong. I graduate next week, so that's going to be big for me. I've laid low on social media the last few weeks, but you've seen that I've posted a boxing video.

I'm walking the stage next week. I'm going to be the first person in my family to graduate from college, so that's a huge accomplishment for me. It's crazy. A lot of people in my family didn't even go to school, so it's a blessing for me. I just got accepted into the Sports Management Master's program. I want to be a personal trainer and train professional athletes. I want to have my own spot where I run it.

Right after a concussion, I didn't know if my mental health struggles were a symptom of that because I have had concussions before. The concussion symptoms went away, but I still felt a little weird. I was doing research, and 80 percent of people who go through depression don't even realize it. I spoke to coach Jimbo Fisher and got the help I needed. It had been going on for a while.

It was tough to talk to anybody about in person. I thought against posting it, but when I saw the support I got, it showed that speaking out can really help other people going through something like this. I had thought about it all day and was having anxiety when I thought about telling coach Fisher that I needed a break. He was very appreciative and understood 100 percent.

I've been enjoying life, not having to stress about things. I've been continuing to work out. I've been doing MMA since I got out of high school, but I've been focusing more on my boxing approach. I've been working with a trainer named AJ Perez out of Los Angeles. We hopped on a flight out there to train. The video I posted was just a little glimpse of what we were doing. A lot of professional fighters that I'm a fan of were showing their support. I've been a fan of fighting for a long time, so it's humbling to see people showing love and support to my video.

On the mental health side of things, I'm trying to strengthen myself spiritually. I think that's the key to a better life. With boxing, I'm trying to get into it. I could see myself doing it in the future. Many doors can open up, and I have an open mind with everything I'm doing.

Being out of football was hard to get used to because I didn't participate in the spring at all. Seeing them practice, I got sad because I've been playing the game since I was seven years old without any years off or time away from it. Football is going to end for everybody one day. I'm staying in contact with the coaches and keeping a strong bond with everyone. I'm always going to be supporting them, no matter what.

I haven't made a final decision yet, but I'm continuing to work hard, grind and keep my options open. Jimbo talks about it all the time: If we ever need anything, keep in contact. I've kept that in mind, and he's been supporting me.
Never miss the latest news from TexAgs!
Join our free email list