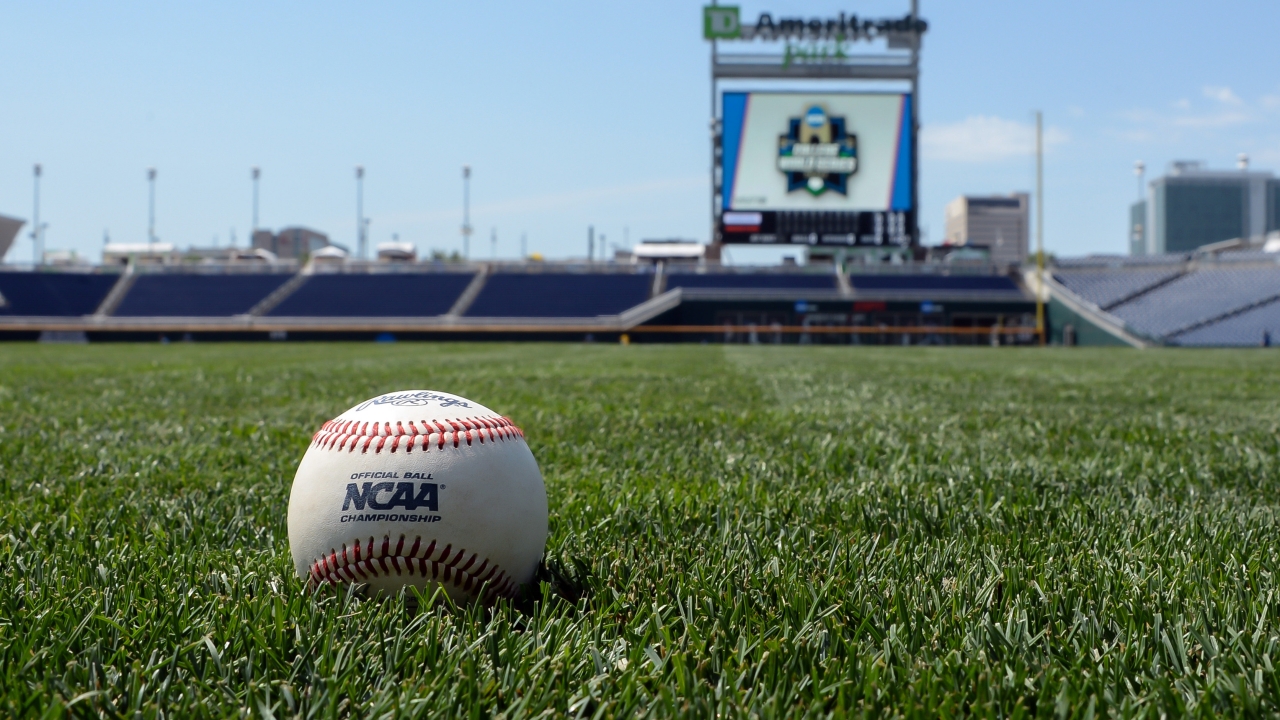 Photo by Steven Branscombe-USA TODAY Sports
Texas A&M Baseball
Kendall Rogers tackles the biggest storylines from around college baseball
---
Key notes from Kendall Rogers interview
The biggest thing in college baseball around the country is that the top of the power conferences are all really good. There are six to seven teams in the Pac-12 that are regional-caliber. They have national seed candidates. The SEC has some top teams in the national seed mix with Arkansas, Mississippi State, Ole Miss and a couple of others. Going down the stretch, it'll be interesting to see that national seed discussion shakes out. With hosting opportunities, it's also something to watch.

Louisville had an entire series wiped out because of COVID-19, and they needed those games from an RPI standpoint. Will they host or not? It'll be interesting to watch. My hunch with Louisville is that the committee will look at their ranking and standing within the ACC and give them a host site based on what they're expecting. At worst, I think they host as a No. 2 seed.

I continue to look at Louisiana Tech, and they continue to lead the Conference USA. They are not a pretender. They're a really good team with a lot of veterans producing at a high level. They have my attention. Pittsburgh and Virginia Tech as well. Pitt was predicted to finish last, and they're in the top 20, on the fringe of hosting. I have a lot of respect for him. Virginia Tech is a game ahead of Pitt right now, and they're in the hosting discussion. There are a lot of teams that are a lot better than we expected, and there are some that are a lot worse than expected.

Michigan is probably going to go the way of Louisville. They will probably win the Big Ten, but from an RPI standpoint, they might not stack up. From a location standpoint with Ann Arbor, I expect Michigan to end up hosting.

Look out west. I'm interested to see Arizona State finish the season. They started fast but got hit by injuries. They're starting to lose some games, and I'm a little concerned about them.

With the middle and bottom of the Big 12, I'm concerned. Right now, Baylor leads it. I expect that to be a five-bid league. Oklahoma is having a bad year, but there are some teams that could sneak their way into a regional.

Here's the thing about Texas A&M, and I don't expect this to happen: If you look at college baseball, there is always a team that struggles but gets red-hot at the end of the year. Looking at A&M's remaining scheduled, and their RPI sitting around 80 right now and the conference record isn't there. If they win this Tennessee series, the RPI will jump to about 55. If you're Rob Childress, you could tell your team that it's a tough road, but there is a pathway to the postseason. They've been so inconsistent, but there is still a pathway. If you're A&M and have any chance in hell to make the tournament, you have to take this Tennessee series. If you don't, it's probably all over.

The biggest key against Tennessee is getting their starters out of the game early. Get into that bullpen. They have some nice weapons, but I don't think they're that deep. Offensively, you cannot let Evan Russell beat you. The biggest key is pitching him smart. Max Ferguson and Connor Pavolony have underachieved this year, but it's just a matter of time before they break out. Make sure that this is not the weekend that they could. I have confidence in the front of that rotation with Dustin Saenz and Bryce Miller. If A&M is going to win this series, they need to win the first two games. The starting pitching will give them a chance.

Texas is on upset alert this weekend in Stillwater. The Longhorns are beatable. Oklahoma State has lost so many one-run games this year, but I think they could break out.

The series in Nashville between Mississippi State and Vanderbilt is as good as it gets. That is going to be a fun series to watch and follow this weekend.
Never miss the latest news from TexAgs!
Join our free email list