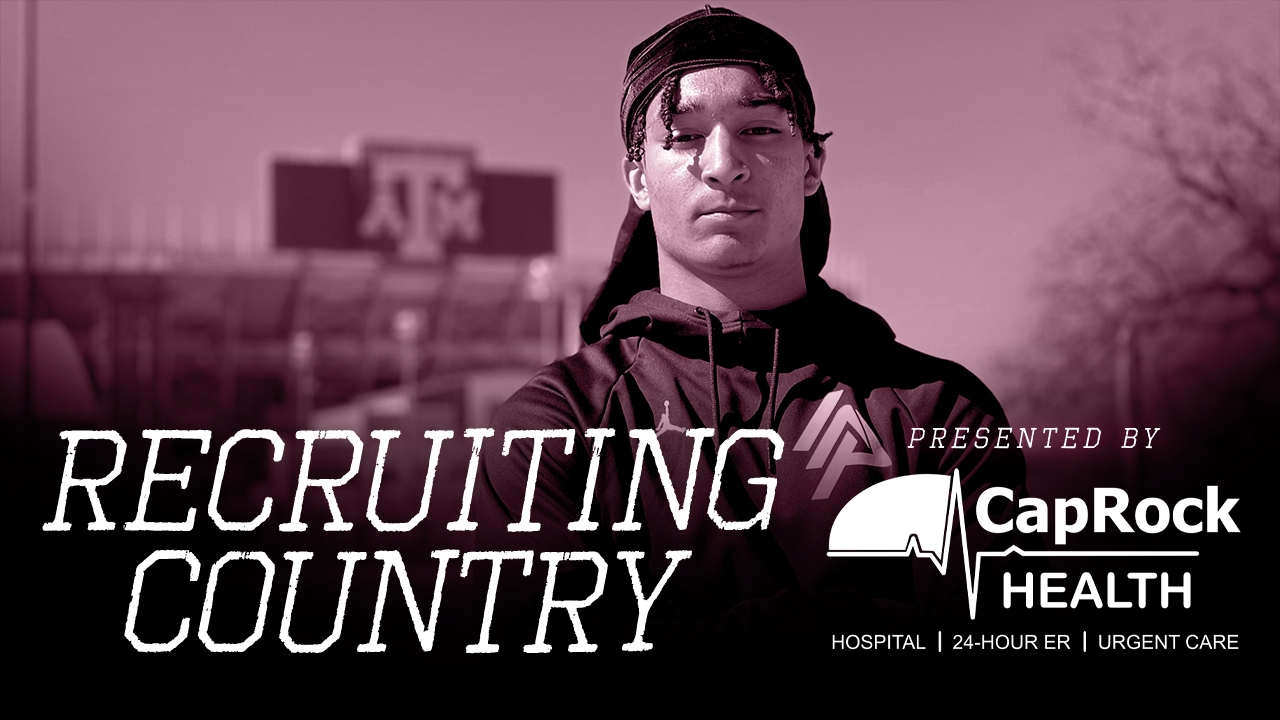 Photo by Ryan Brauninger, TexAgs
Texas A&M Football Recruiting
Recruiting Country: The latest recruiting news surrounding the Maroon & White
---
Key notes from Recruiting Country
Have you checked the forums? You should. For the first time in over a year, we have a visitor list posted on our site for the spring game. It's a pretty big list. It needs to be said that these are not invites because that is still against the rules. These are self-guided visits like they were during the pandemic. These are guys who decided to come on their own.

The first big visitor that is coming into town from DFW is Jason Howell. He'll be here this weekend. There is a state-wide underclassman camp in Houston on Sunday morning that we're going to together.

All of the commits are coming except for Noah Thomas‍ and Isaiah Sategna‍. Thomas and Bryce Foster‍ have track meets on Saturday, so they will not be here. Some of the 2021 signees will be in town for the spring game as well. The visitor list is fluid as are all of those lists. They're always fluid, especially when you consider the circumstances of COVID-19 and it being their own personal decision to visit. Whatever the kids do in town is of their own accord.

Kam Dewberry‍ will be visiting Texas A&M on June 18. I did an interview with him this week. He is as wide-open as any player in the state. His longstanding relationship with Josh Henson is a big deal for A&M. Jimbo Fisher's presence is a big deal. Playing SEC football in his home state is a big deal for A&M. Kenyon Green is a big deal for A&M. Texas A&M will be a factor in that recruitment all the way down to the wire.

Xavier Nwankpa‍ coming back to campus is big. I asked him a while back if he was going to give A&M an official visit, and he wasn't sure. Him coming back for an official visit is big. A&M is swinging with the big boys here. Getting him on campus for an official is something that will be celebrated in Bright. By most services, he is a five-star prospect.

A name that isn't in the top 25 but is receiving a lot of interest from big-time programs is Lexington's Jarred Kerr‍. I am going to see him work out later today.

We don't know who the best hosts are yet because nobody has hosted anybody in so long. I think Ainias Smith will be a great host. I think Kenyon Green's ties to Dewberry and Kelvin Banks‍ will be helpful. In terms of the coaching staff, how do you rank these recruiters? There are guys like Terry Price who have done it forever at a high level and new guys who have made a name for themselves like Elijah Robinson. Tyler Santucci could be looking at this as his chance to step up on the national stage.

A&M is probably going to get Jacob Sexton‍ on campus for an official visit. He's one of the top players in Oklahoma, and he's an offensive lineman.

It's tough for me to get out and see players right now because we don't have access like we did. Chris Marshall‍ is a guy I saw early, and now he's blowing up. He's doing basketball stuff right now, and he's probably good enough to play basketball at A&M. Hunter Erb‍ is also fantastic, and that was a brilliant evaluation and take early on. He checks every box. I was on the Conner Weigman‍ train for a long time. There is a linebacker at Cy-Park in Owen Pewee‍ that I really like a lot. I love Ty Kana‍, and he's committed to USC. Those two guys are under heavy evaluation by the A&M staff.

A lot of kids have said they'll make decisions at the end of summer. Kam Dewberry and Harold Perkins‍ are going to wait. With Kelvin Banks, we don't have a timeline for him.

The Texas A&M commits are going to go on visits elsewhere. Kids who are committed elsewhere are going to visit Texas A&M. You do not need to be sitting at home making judgments or having an opinion on what 16-18-year-olds do when they aren't your kids. It's ridiculous when people have these opinions. I don't like reading the comments, but I do like taking the temperature of the A&M fanbase. We will continue putting out these PSAs and warnings on how to behave if we have to.

Omari Abor‍ is going to be tough, but A&M is going a good job. Terry Price is laying in the weeds like he did with Marcus Burris. A&M will have a shot, but that one has always seemed like Oklahoma on Ohio State.

Harold Perkins is still a long way out from making a decision. Adding Antonio Cromartie is going to help with Perkins.

Terrance Brooks‍ is a highly-touted kid out of the metroplex, and there are a lot of programs that have some false confidence that they're going to land him. If I had to make a prediction today, I would say that Terrance Brooks will be an Aggie.
Never miss the latest news from TexAgs!
Join our free email list
PRESENTED BY