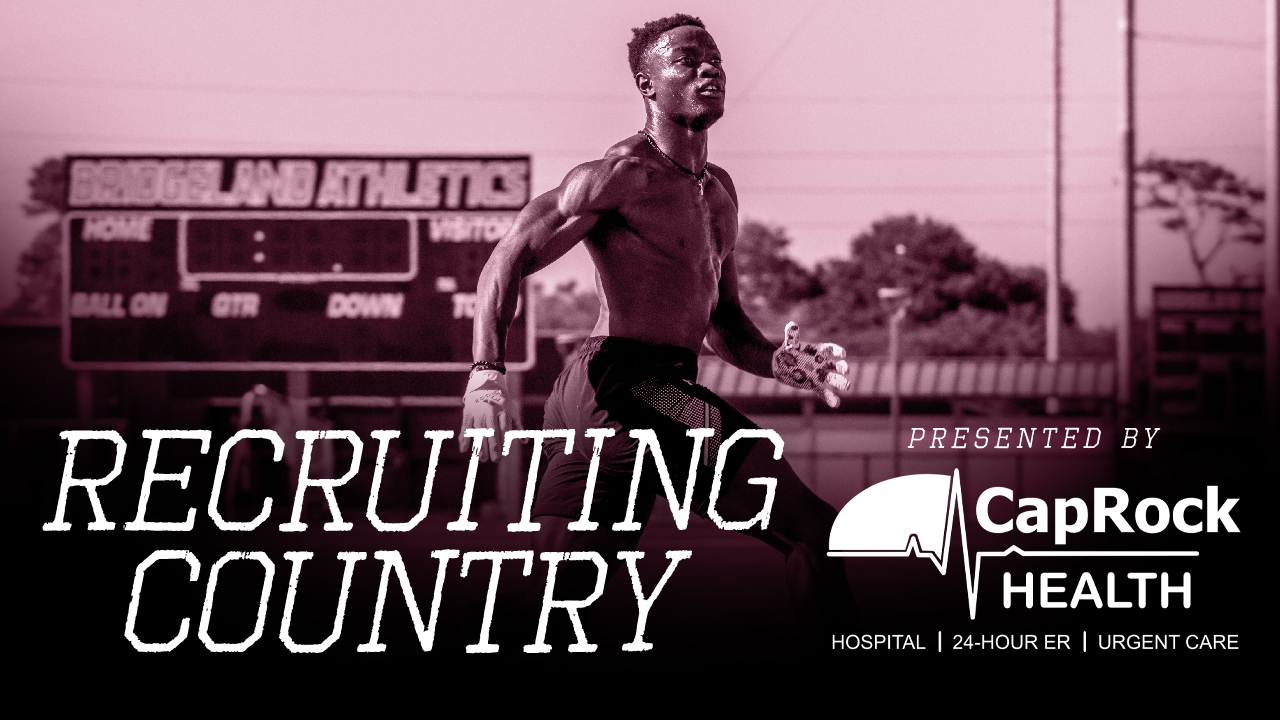 Photo by Walker Lott, TexAgs
Texas A&M Football Recruiting
Recruiting Country: The latest recruiting news surrounding the Maroon & White
---
TexAgs Recruiting analyst Ryan Brauninger joined this morning for another edition of Recruiting Country, highlighting the latest news and notes from the recruiting trail as visit dates continue to be set by top prospects.
---

Key notes from Recruiting Country
Nothing that Devon Achane does surprises me. Nothing that Bryce Foster‍ does will surprise me. Conner Weigman‍ is another who is elite at a second sport, as is Isaiah Sategna‍.

The biggest news is trying to figure out a firm official visit schedule. There was some stuff this week about whether or not Harold Perkins‍ is going to visit Texas A&M, and it sounds like he will at some point during the month of June, whether officially or unofficially. It's less than an hour for him, and it's an easy drive. That's something that Kojo Antwi‍ said as well. When he comes to visit his brother, it's an easy drive to College Station.

Kojo was in Houston over his spring break. He had two throwing sessions with Weigman, and it was exciting to see the relationship those two have formed. The things Kojo has said about A&M are interesting. Jimbo Fisher has told Kojo that he likes the ways he runs specific routes. It's clear that Jimbo has dug deep into his film. A&M is going to get an official visit along with plenty of the other big schools. The Aggies have positioned themselves nicely. Antwi will commit on July 5, his mother's birthday. He wants to get his decision out of the way.

Kojo is a great kid and a great interview. Conner was tired, so his interview was shorter. He told me he wasn't hitting very well right now, and then he posted a video of him hitting a home run. Talking to Kojo, I was very surprised. It's clear that the Aggies are doing an outstanding job right now. I did not expect him to be that positive about his talks with Texas A&M.

The final number of guys at wideout in this class will be interesting. I know Brenen Thompson‍ is highly coveted. Evan Stewart‍ is another. Chris Marshall‍ is as well. You'll take four, maybe five receivers if it's Brenen who can do it all. You did not take a true receiver in the last class with Shadrach Banks and Yulkeith Brown‍. Those guys can do so many things because they're special talents. If you need receivers and ones in different body types, they're able to check off a lot of boxes there.

I am supposed to go see Chris Marshall soon as part of my spring tour. Marshall running track is a huge development in his recruitment.
Never miss the latest news from TexAgs!
Join our free email list