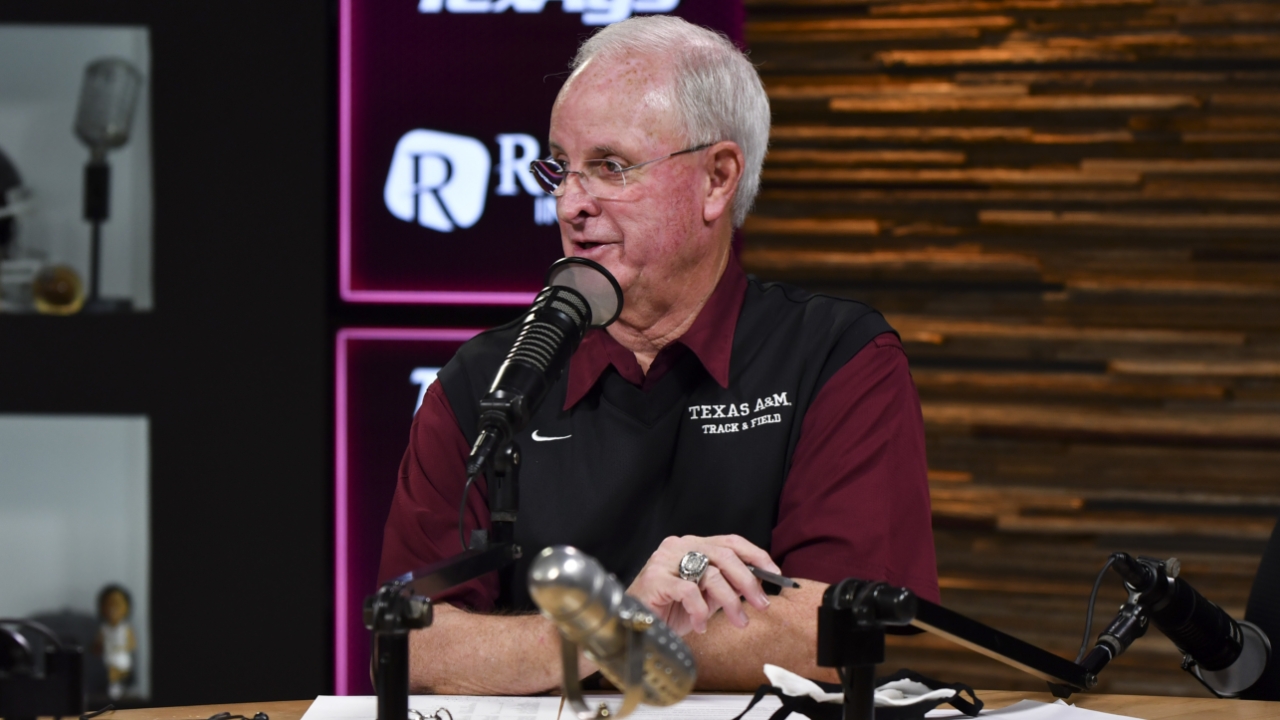 Photo by Jamie Maury, TexAgs
Texas A&M Track & Field
Pat Henry recaps SEC Championships, Athing Mu's record-breaking 800m
---
Key notes from Pat Henry interview
I listen to the program about basketball, the tournament and who is playing well. It's doesn't make a difference who is playing well because we were running well nine days before the SEC Championships, and then we had so many out of the mix. We were nowhere near the same team. Only two positive COVID-19 tests caused contact tracing issues for a lot of people, and we were not able to be a successful team because of it.

Three people missed out on serious chances to get into the NCAA meet. It hurt not only the team but individuals as well. They lost opportunities, and there is nothing you can do about it. It is unfortunate.

Brandon Miller is a freshman. He's a very smart runner. He won the SEC Championship and won't get into the NCAA championships because of time. Allon Clay will run in the national meet because he ran a better time earlier in the year, even though he didn't make the final at the SEC. Brandon is a smart runner who has good 400m speed and great 800m speed.

Athing Mu is better than Michael Johnson was as a freshman. We're fortunate to have her. She's a hard worker and is earning everything she's getting. To run a 1:58 has never happened in college, and only one American ever has run faster than that. She's magnificent at the 800m, but I'm going to run her in the 400m in the national meet. She has the chance to win it. She's leading the country in the 400m and the 800m right now. She also runs the relay, and it's much more difficult to do with the condensed meet scheduled we have now.

Charokee Young is running very well in the 400m. Our 4x400m looks really well. Tyra Gittens is jumping really well in the multi-events as well as in the long and high jump. Deborah Acquah is as well.

Bryce Deadmon had perhaps the worst race of his career. He was in lane six and never got out. He made a tactical mistake and go beat because of it.

Lance Broom advanced in the 400m. Our 4x400m advanced. We have some people in the national meet, and we're excited about it.
Never miss the latest news from TexAgs!
Join our free email list