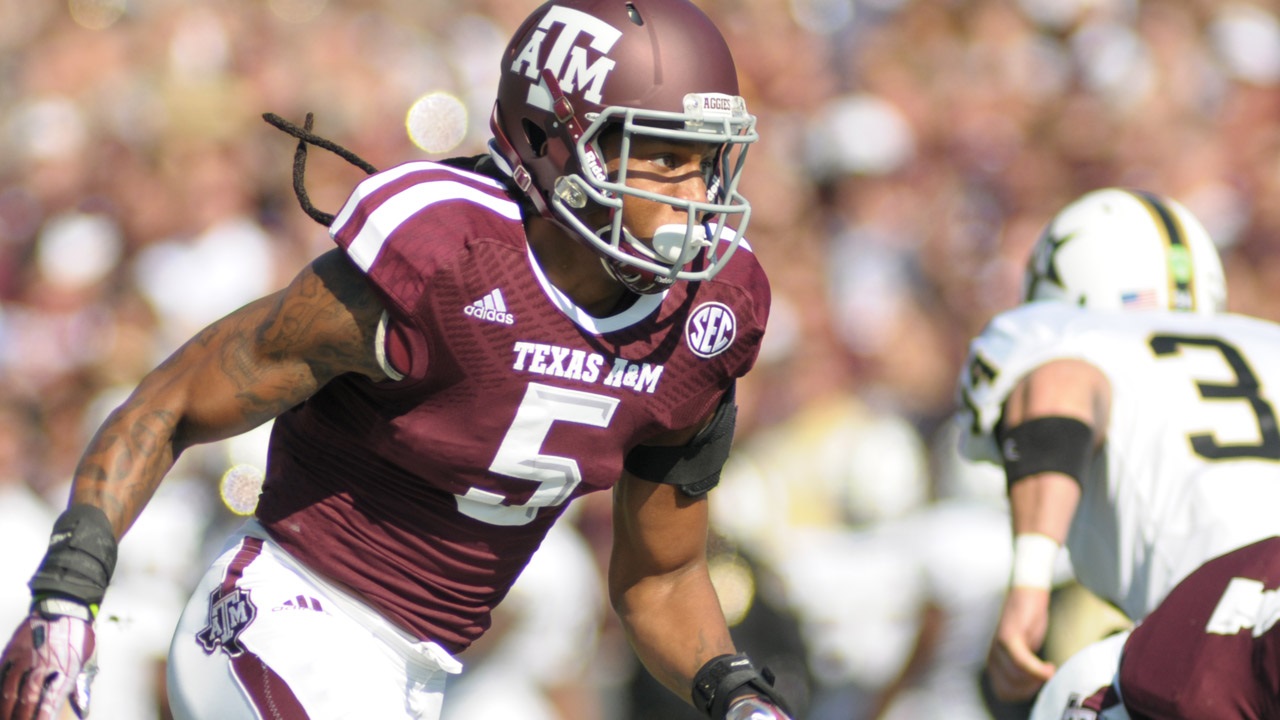 Texas A&M Football
Former A&M DB Floyd Raven launching brick-and-mortar coffee shop in BCS
---
Key notes from Floyd Raven interview
The last time I was on TexAgs Radio, Aggies crashed my website. We probably had 10,000 orders after that last appearance, and we only got about 2,000 of those. We are prepared this time.

This has been a journey. All the Aggies supporting us and keeping us alive have allowed us to keep this business strong and keep going through the pandemic. We got everybody's calls and emails, and we've received so much support. We finally have the store opening up in College Station, so it's go time.

We almost opened up behind the Layne's on Wellborn. Ultimately, we decided on South College Station next to the Sleep Station. We want our store to focus on community and gathering. We have a lot of great things ready for Brazos Valley.

When we look back at all the planning for this, I want everything now. I am, "Go, go, go," but God has told me to slow down and be patient. We don't have merch, right now but we have some Xpresso stickers and things for former players to sign. We would love for everyone to come to the store and take a picture with the guys and have a good time. Mike Evans will be here for the grand opening. Deshazor Everett, Brandon Williams and Ricky Seals-Jones will be as well. Tra Carson is on the fence, but hopefully, he is there as well.

When Tra Carson was on the team, he did a lot of things great. He studied the game a lot and brought that to practice. Tra is just an absolutely great guy.

The Evans family has been a huge part of our success. Mike and I have been in close contact. We talked about franchising and what that would look like. He has been great. Mike is very busy, but his wife, Ashley, is easy to get ahold of. They have been a huge blessing for us.

Our logo is a picture of David from the Bible. David had one shot to save the Israelites and kill Goliath. My wife and I focused on that, and how this was our last shot to create something for the family and the brand.

We invest a lot of money in our beans. We do a lot of things to make sure they are the quality we want. We also want our shops to be community-oriented. Hopefully, we can push that message on to our customers. It means a lot to us, and we focus on the grind. There are moments when you want to tap out, but we push through. I think that is special about us.

When I think back about my college decision, it has been just a blessing. I don't know much about Ole Miss and their alumni base, but here in Aggieland, Aggies help Aggies. It has ended up working out very well. I met my wife here, and I love Aggieland. You see how everyone treats each other here. It's a pleasure to be back.
Visit LastShotXpresso.com and follow them on Twitter for updates regarding their grand opening.
Never miss the latest news from TexAgs!
Join our free email list