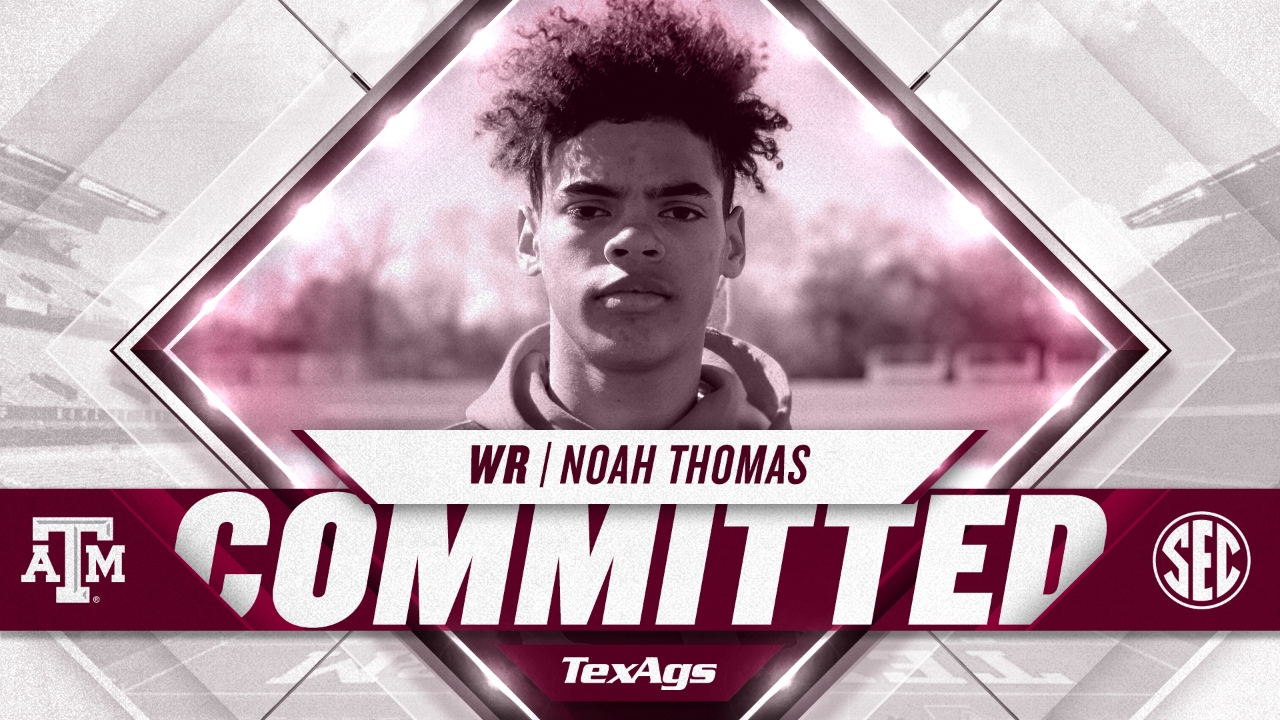 Texas A&M Football Recruiting
2022 Clear Springs wide receiver Noah Thomas commits to Texas A&M
---
The Aggies have received a verbal commitment today from Clear Springs wide receiver Noah Thomas‍. The 6-foot-5, 195-pounder has been one of the fastest rising prospects in Texas so far this off-season.
There may not be a more 'stock-up' wide receiver in the country right now than Noah Thomas. The League City native has seen offers pour in since finishing off an outstanding junior season. However, there was one that stood out amongst the rest, and today, he decided to take up Jimbo Fisher & Co. on their offer and join Texas A&M's 2022 commit class.
Thomas is a unique blend of size and fluidity. He's mercurial in his route running and shows an exceptional catch radius with extremely soft hands. He also possesses great leaping ability and body control to cause problems for defenders down the field. A great student, Thomas's intelligence in the classroom also comes out on tape in his ability to read coverages and find open areas. You can check out his highlights below.
The addition of Thomas continues the Aggies' strong run in the greater Houston area. He joins Katy's Malick Sylla‍, the Dickinson duo of Donovan Green‍ and PJ Williams‍ and Bridgeland's Conner Weigman‍ as the fifth Houstonian to join the class. He chose A&M over offers from Penn State, Notre Dame, Ole Miss, Tennessee, South Carolina, Arkansas and many others.
More Coverage
Ryan Brauninger spoke to Thomas about his decision.
The TexAgs Recruiting team discussed what Thomas brings to A&M's 2022 class.
Never miss the latest news from TexAgs!
Join our free email list