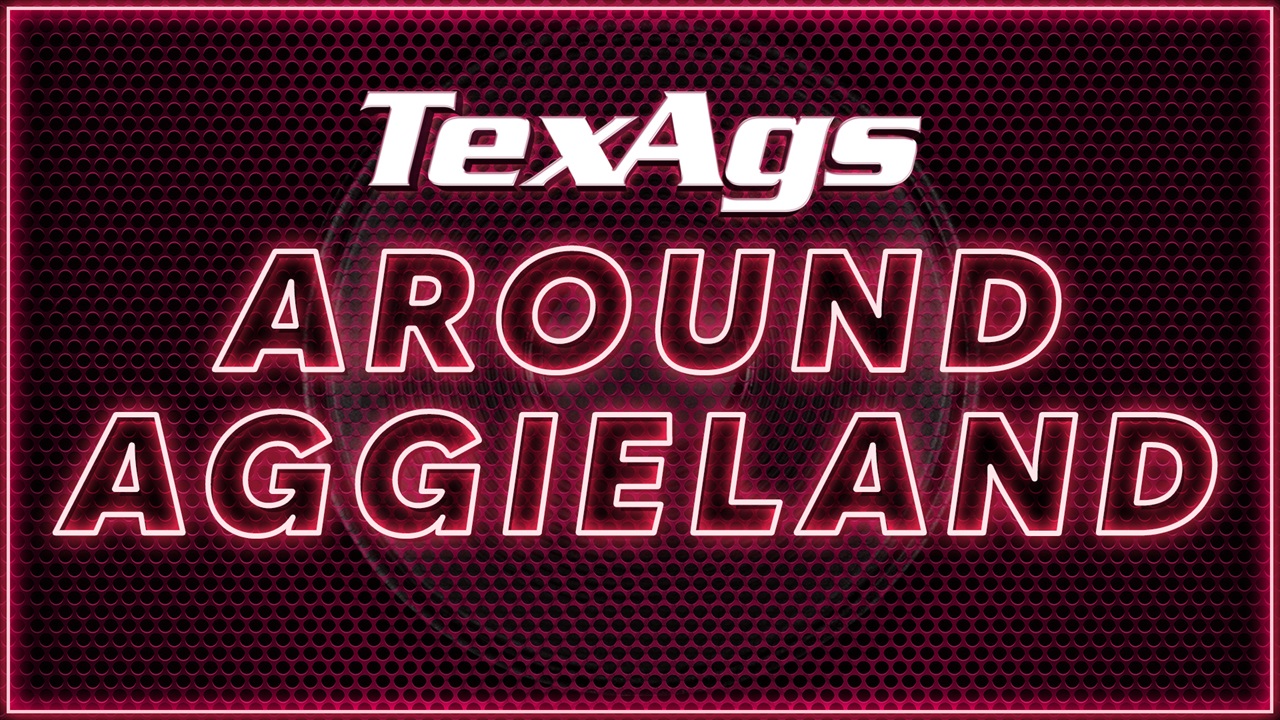 Texas A&M Basketball
Around Aggieland (1/22)
---
During Friday's edition of TexAgs Radio, the fish bowl's own Richard Zane joined to share updates from the latest in Aggie Athletics as there is plenty to run down from the hardwood, the tennis court and much more.
---
Women's Basketball (13-1, 4-1 in SEC play)
After being off during the midweek, the eighth-ranked Aggies will return to action on Sunday as they travel to Columbia, Missouri, to face Mizzou. Tip-off for that game is 4:00 p.m. CT on Sunday and will air on the SEC Network.
Men's Basketball (7-5, 2-4 in SEC play)
Texas A&M's Wednesday contest with Vanderbilt was canceled due to COVID-19 issues within the Commodores' program.
The Aggies travel to Oxford on Saturday afternoon to face Ole Miss. Tip-off is scheduled for 2:30 p.m. CT on the SEC Network.
Swimming & Diving
The women's team defeated SMU on Thursday, 172-125, at the Rec Center Natatorium.
Junior Caroline Theil picked up three first-place finishes, winning the 200m free, 200m back and 200m IM.
Freshman Chloe Stephenak won two individual events (100m back, 500m free) and helped the 200m medley relay team secure a victory.
The men's & women's teams are back in action on Saturday, January 23, as they face LSU at the Rec Center Natatorium. A&M will honor their seniors before the last meet of the year, which will begin at 11:00 a.m. CT.
The meet will be available for streaming on the SEC Network+.
Track & Field
The Aggies will continue their indoor season on Saturday, January 23, as they compete in the Aggie Invitational.
The meet begins at 3:00 p.m. CT at the Gilliam Indoor Stadium.
Men's Tennis
No. 11 Texas A&M took down No. 17 Ole Miss in Oxford on Tuesday afternoon, defeating the Rebels 4-3.
The Aggies took the doubles point, and then Valentin Vacherot, Hady Habib and Barnaby Smith clinched victories to give the Ags the win.
A&M travels to Ann Arbor to play in the ITA Kick-off Weekend.
On Saturday, A&M faces No. 21 Pepperdine, and they'll either face No. 4 Michigan or No. 15 Baylor on Sunday.
Women's Tennis
The Aggies held a double-header on Monday afternoon at the Mitchell Tennis Center, and the Maroon & White cruised against both Houston and Prairie View A&M.
A&M defeated Houston, 7-0.
A&M defeated Prairie View A&M, 7-0.
Texas A&M travels to Los Angeles this weekend to participate in the ITA Kick-Off Weekend.
On Saturday, the Aggies will face Washington State and will face either No. 2 UCLA or No. 25 Kansas on Sunday, depending on results.
Baseball
Texas A&M baseball's full 2021 schedule has been released.
The Aggies open the season on February 19 with a three-game set vs. Xavier at Olsen Field.
SEC play begins with a trip to Gainesville and a three-game series with Florida on March 19.
SEC home dates include series with Georgia, Alabama, Tennessee, Ole Miss and LSU.
Texas comes to Blue Bell Park for a Tuesday-night renewal of the rivalry on March 30.
Equestrian
The Aggies have released their spring dates for 2021.
A&M returns to action on January 30 as they face Baylor at the Hildebrand Equine Complex. The meet will begin at 11:00 a.m. CT.
In conference, A&M will face Auburn, South Carolina and Georgia before wrapping up the season in the SEC Championships in late March.
Never miss the latest news from TexAgs!
Join our free email list