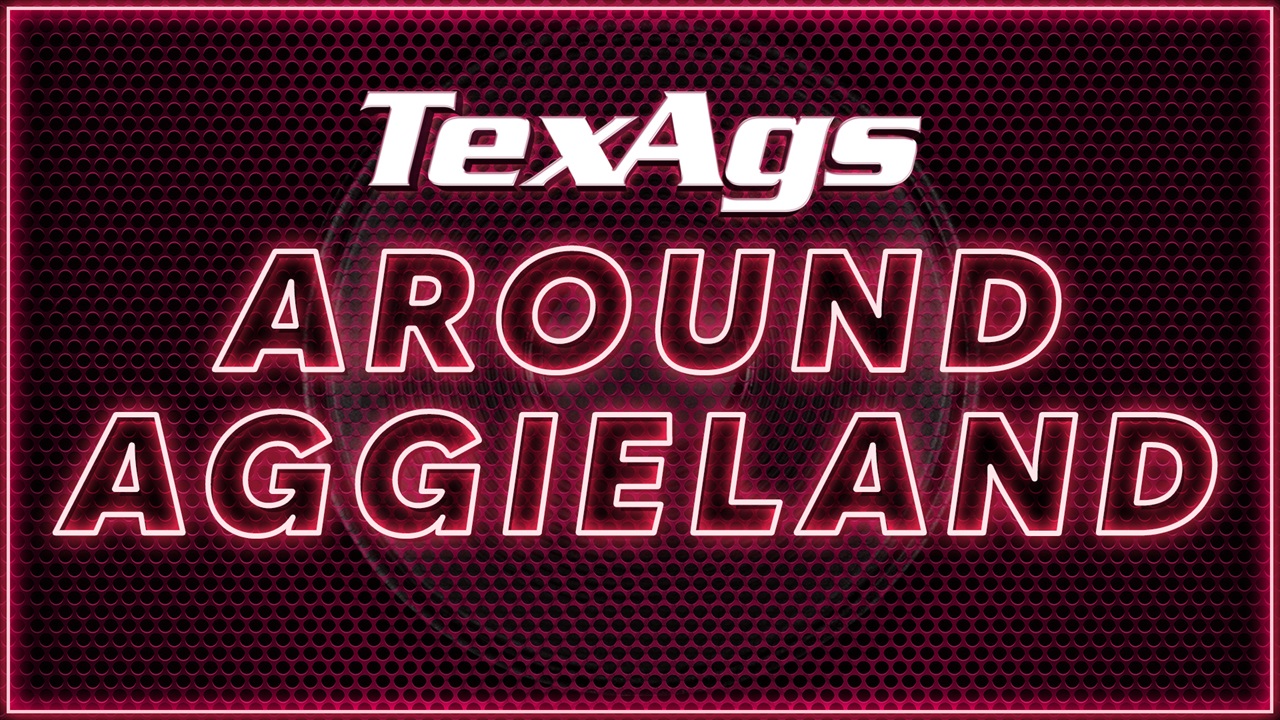 Texas A&M Football
Around Aggieland (11/13)
---
During Friday's edition of TexAgs Radio, the fish bowl's own Richard Zane joined to share updates from the latest in Aggie Athletics as there were numerous honors to run down from this past week and plenty of action ahead this weekend.
---
National Signing Day
For every sport that's not football, the early signing period began on Wednesday, November 11, and Texas A&M Athletics received a number of NLIs across the board.
Men's Basketball - 3
Women's Basketball - 3
Soccer - 7
Baseball - 12
Softball - 3
Women's Golf - 2
Men's Tennis - 2
Women's Tennis - 2
Men's Swimming & Diving - 8
Track & Field - 6
Equestrian - 9
The signing period for basketball extends until Nov. 18, and for all other sports, the signing period extends until August 1, 2021.
For more information regarding who has signed on the dotted line for the Aggies, click HERE (Premium).
Football (5-1)
A&M is idle this weekend as COVID-19 protocols have postponed the regularly scheduled contest with Tennessee.
Dan Moore was named the SEC's Offensive Lineman of the Week. This is the second time in as many weeks that a Maroon Goon has come away with the honor.
Devon Achane was named the SEC's Freshman of the Week following his performance vs. South Carolina in which he amassed 135 total yards and two touchdowns.
Soccer (7-1)
On Monday afternoon, No. 8 Texas A&M defeated Auburn, 2-0.
The win clinched a share of the SEC regular-season championship as well as a share of the SEC West Division title with the Arkansas Razorbacks.
The Aggies picked up a handful of Southeastern Conference annual honors this week:
G Guerrieri was named SEC co-Coach of the Year, an honor he shares with Arkansas' Colby Hale.
Senior Jimena Lopez and junior Karlina Sample were named SEC co-Defenders of the Year.
Senior Addie McCain was named SEC Midfielder of the Year.
Freshman midfielder Barbara Olivieri was named SEC Freshman of the Year.
First-team All-SEC: Lopez, Sample, McCain and Olivieri.
SEC All-Freshman team: Olivieri and forward Laney Carroll.
Texas A&M Soccer earned the #3 seed in this week's SEC Tournament, which will be played in Orange Beach, Alabama. The Ags' first game will be Tuesday, at 2:30 p.m. CT, against either #6 Ole Miss, #11 Alabama or #14 LSU.
The tournament begins on Friday, and every game will be carried on the SEC Network.
Volleyball (4-2)
Following a pair of losses to Mississippi State at home last week, Texas A&M fell seven spots to No. 14 in the AVCA Coaches Poll.
The Aggies are back in action this weekend as the Maroon & White travels to Fayetteville for a pair of matches with the Arkansas Razorbacks this weekend.
Friday: 7:00 p.m. CT on ESPNU
Saturday: 6:00 p.m. CT on SEC Network+
Men's Golf
The Aggies wrapped up their fall schedule this week in the Jerry Pate National Invitational at the Old Overton Club in Birmingham, Alabama, which finished on Tuesday.
A&M finished the tournament in 8th place/14 with a combined score of +1 (20 strokes off the pace set by Auburn, who won the tournament at -19).
Top performer: Sam Bennett (junior from Madisonville) finished tied for 12th at -4 (69, 69, 68).
Tennis
Both the men's and women's teams are in action this weekend at the Mitchell Tennis Center right here in Aggieland as the Maroon & White competes in the Oracle ITA Circuit powered by UTR.
Competition begins on Friday and will continue through Sunday.
Men's Basketball
The media has picked the Aggies to finish 11th in the Southeastern Conference this year.
Guard/forward Savion Flagg (senior from Alvin) was named a preseason season-team All-SEC honoree, the only Aggie to garner any preseason recognition.
Forward Kevin Marfo (graduate student from Bergenfield, NJ) was named to the preseason Karl Malone Award Watch List. The award is given annually to the top power forward in college basketball.
Women's Basketball
The Associated Press released their preseason rankings on Tuesday, and Gary Blair's Aggies will begin the 2020-21 campaign ranked No. 13 in the nation.
Other SEC teams in the rankings include:
No. 1 South Carolina
No. 6 Mississippi State
No. 11 Kentucky
No. 13 Texas A&M
No. 14 Arkansas
This morning, the Southeastern Conference released the league schedule for 2020-2021. The Aggies will begin SEC play on New Year's Eve (Dec. 31) against Tennessee at Reed Arena. Time and TV will be announced at a later date.
Other big games on the schedule include:
Thursday, January 7: Kentucky at Texas A&M
Sunday, January 10: Texas A&M at Arkansas
Sunday, January 17: Mississippi State at Texas A&M
Sunday, February 14: Arkansas at Texas A&M
Sunday, February 28: South Carolina at Texas A&M
Guard Destiny Pitts (junior from Detroit, MI) was named to the Ann Meyers Drysdale Award preseason watch list. The award is given annually to the top shooting guard in college basketball.
Guard Kayla Wells (senior from Dallas) was named to the Cheryl Miller Award preseason watch list. The award is given annually to the top small forward in college basketball.
Forward N'dea Jones (senior from Lawrenceville, GA) was named to the Katrina McClain preseason watch list. The award is given annually to the top power forward in college basketball.
Never miss the latest news from TexAgs!
Join our free email list