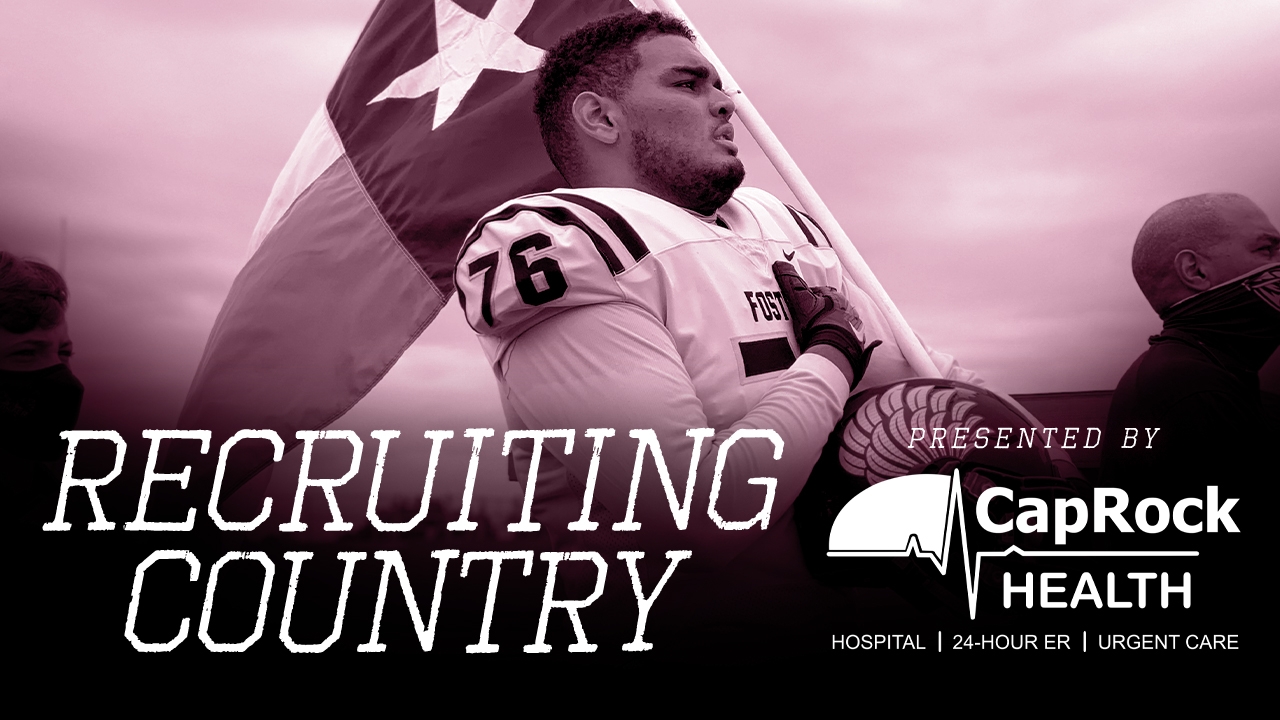 Texas A&M Football Recruiting
Recruiting Country: The latest recruiting news surrounding the Maroon & White
---
Key notes from Recruiting Country
We've been able to get a schedule of games to get to. I saw games on Thursday, Friday, and Saturday last week. I don't think I've had a week all year with just one game because the schedules are condensed.

I'll be seeing Katy-Dickinson this Saturday at noon. There will be a lot of 2022s in that one. On Friday night, I'll see Cy Park and Bridgeland to see Harold Perkins‍ chase around Conner Weigman‍ for a little while.

The Richmond Foster and Fort Bend Hightower game this week was a thriller. It ended as Hightower missed a field goal. I got to catch up with Reuben Fatheree‍. His strength is starting to catch up with his frame. He's really strong. It was incredible to watch him move and bend like that. He's more mature. He's got some man strength to him. There were times when he was playing too low. To watch him grow and mature into what he is now is incredible. Talk about work ethic and strength that can match his potential. If he hits his marks in College Station, he is going to play in the NFL. You don't see guys that are this big and this agile. He's becoming more and more of a monster.

I don't trust the recruiting evaluations in this cycle. I'm not sure they're going to be right. There hasn't been enough football seen by enough people because there is less football. I'm confident about the A&M guys because I've seen them. Look at Matthew Wykoff‍. He was excellent when they played College Station. When they played Lufkin, people said he was better against them than he was against College Station. His movement patterns, strength, bend; he checks every single box. Of A&M commits I've seen play this year, Wykoff has been the most impressive because of how much he has improved since I first saw them.

I went to see Bryce Foster‍ and Katy Taylor play their rival Katy Tompkins. They did not play well. They got shutout. He came off the field and was not in the mood to talk. I like that. He is a competitor. I have no problem with that at all. If I want to get a hold of Bryce, I can. If he had spoken to me after that game, nothing new would've come out. A&M is still right there. They have a strong pitch to Bryce and his family. The Aggies are going to be there on that final day.

Weigman's No. 1 priority is football. He wants to play college football. Some schools might still be hesitant because of the baseball aspect, and you can't even completely shutout the MLB Draft. If someone comes and offers you life-changing money, it's hard to pass that up. I've been told by Conner and people close to him that his dream is to be a college football quarterback. He wants to lead a college program. It's a high-stakes deal for Conner and these programs. Everyone thought Kyler Murray was dumb to pass up that money from the Oakland A's, but look at how that has worked out. It's big news that Weigman is on the record as saying he wants to play college football.

MJ Daniels‍ is committed to Mississippi State, but A&M is continuing to recruit him. I think A&M will have a shot there if they stay engaged.

Oklahoma and Texas could go on runs and get hot because their conference is bad. It might help in the short run. It probably won't help them with Bryce Foster, but it could with LJ Johnson Jr‍, even though Sam Ehlinger is leading the team in carries. Those two guys are not in a hurry to make a decision. I spoke with Johnson, and he said that he'd wait to decide at the end of the year.

People asked who the first 2022 that could fall A&M's way. To me, it's going to be a Houston-area kid. That's going to be a huge battleground in that class.

I think I'd put a little more confidence in Amari Daniels‍ because he's down to two schools. He pushed his decision date back a bit, but that probably doesn't hurt A&M. The Aggies are planning to take two running backs, so that wouldn't hurt their chances with LJ.

Cade Klubnik‍ is picking up a lot of attention. I'll probably get out to see him pretty soon. I doubt A&M has stopped trying to recruit Quinn Ewers‍ even though he's committed to Texas. There is some turmoil there. Klubenik and Weigman are the next 2022 quarterbacks up. The Aggies are also looking at Ty Simpson‍ out of Tennessee, who is trending towards Clemson. This coaching staff has not had an opportunity to get their eyes on these kids, and you know how particular Jimbo Fisher is with his quarterbacks. They'll probably look at more game tape than a highlight tape.
Never miss the latest news from TexAgs!
Join our free email list
PRESENTED BY