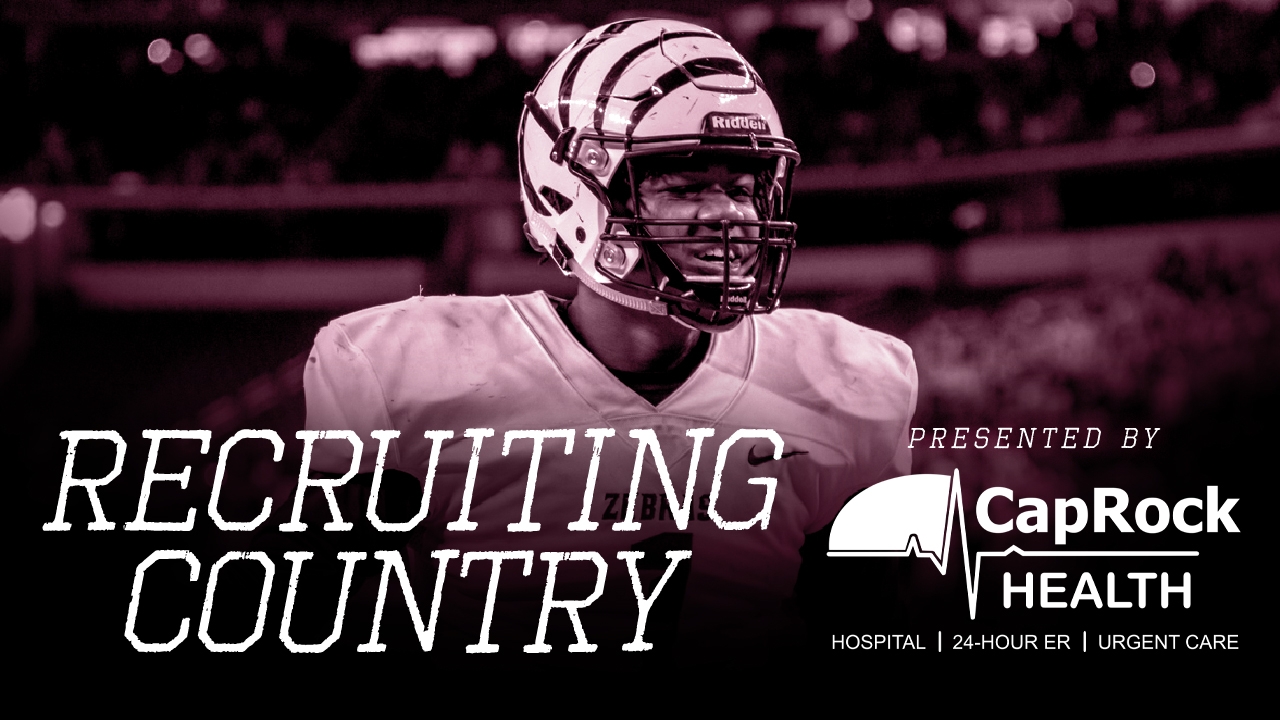 Texas A&M Football Recruiting
Recruiting Country: The latest recruiting news surrounding the Maroon & White
---
Key notes from Recruiting Country
I came on here last week, and we weren't sure who the next commit would be, and since then, they got two. That's how Jimbo Fisher operates. With Albert Regis‍, it seemed like it was all Texas. He grew up liking the Longhorns. Terry Price, Elijah Robinson, and Darrel Dickey never went silent on the case. With how the season is going and how A&M has recruited on the defensive line, so Albert got to see who he'd be playing with, this thing started turning in A&M's favor about three weeks. He committed right during half time. That was a big head-to-head win over Texas. He's extremely athletic. He held his own at A&M camp two summers ago. He's 6-3, 290 pounds. As a junior, they put the ball in his hands as a running back. He has some good athleticism.

Outside of Jayden Peevy (who Fisher did not recruit), this roster does not have too many long and big defensive tackles. I think they want some guys who are good in some short areas, more of those gap shooters. I mean, look at how much McKinnley Jackson has played. Regis is the same type of player on the inside. This coaching staff can develop them to make sure they can fit what they're doing, and they're coached to reach their potential. With Elijah Robinson coaching him every day, I would bet on Regis reaching his potential.

Who knows how this defensive line class is going to work out. Maybe they looked at Taleeq Robbins‍, said they were very similar players, and decided to take the Texas kid. I do not think they're going to tell Tywone Malone‍ no. I think Robbins might be a take still, too.

Dametrious Crownover‍ is 6-7. You look at the upside. What is he going to be? He went to both the Vanderbilt and Florida games, and I saw him coming out of Kyle Field at both. He had come to see his brother play. He's massive and has a basketball background. We've seen these kinds of guys work out. You don't see guys that are this big move so easily. He's a very natural athlete. I think once he gets on campus, you see where he's at in a year; he could be a big player. Je'lin Samuels‍ is kind of in that mold as well; a big player that you'll have to wait to see what they become.

When A&M took Earnest Crownover, I figured that his brother would find his way into the 2021 class. Dametrious is a really athletic kid with a high, high upside.

Leaning A&M's way, I feel comfortable saying LJ Johnson Jr‍ is back leaning towards the Aggies after what happened on Saturday. I think Bryce Foster‍ is going to be a question mark until he announces his decision. Jason says that A&M is trending the right way for Shemar Turner‍. You have to keep it going. The results on the field have to keep aligning with the momentum gained after that win over Florida.

Martellus Bennett was a five-star coming out for a reason. Dametrious Crownover is not nearly as polished. Martellus was lighter. Crownover is not as fast or explosive as Martellus, but when you turn the tape on, you see why he's considered a high-level Division I talent.

Looking at receiver in this class, I'm leaning more and more toward Brian Thomas‍ being the receiver added or none at all. They'd take JoJo Earle‍ and maybe JJ Henry‍, but I feel very confident in saying they'd be pleased in taking Brian Thomas as the only other receiver.

The offensive line usually wins the battle as far as numbers go in 2022. Receiver maybe. The defensive line depends on what they take this year. Linebacker is a spot that's so good in the state that they could take four in 2022.

The day Jimbo was hired was the best day for recruiting in A&M history, but that win Saturday was definitely the biggest win in his tenure. That Clemson game where they got Demond Demas because of the atmosphere was another huge game. Same with that seven overtime win over LSU.

Eli Stowers‍ was fantastic this week, going 22 for 27 for 303 yards and three touchdowns. He added another 66 yards on 6 carries and another score. Tre Harden at Montgomery was fantastic and had nine catches for 382 yards and three touchdowns. Another shoutout for a local receiver in Keithron Lee‍ , who had four catches for 100 yards and two touchdowns as well as 70 rushing yards and two more touchdowns on the ground. This kid out of Troy, Zach Hrbacek‍, was awesome in a loss with 367 rushing yards and seven touchdowns.
Never miss the latest news from TexAgs!
Join our free email list