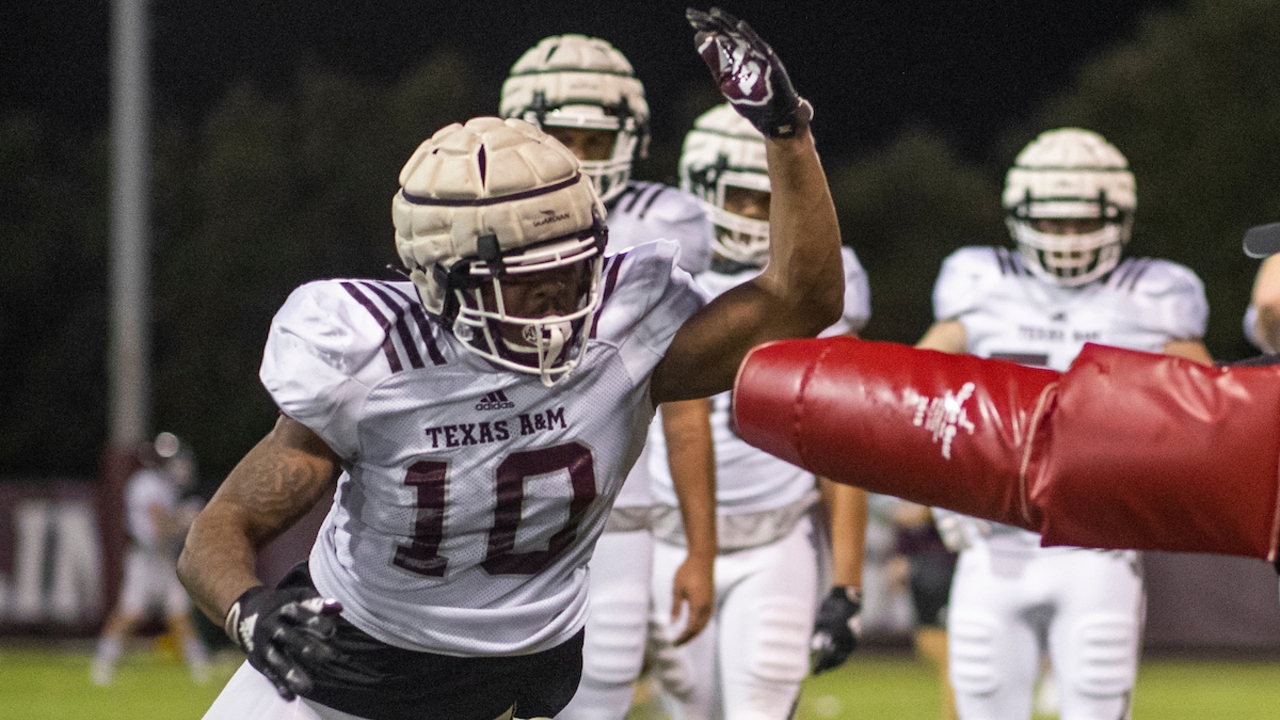 Jimbo Fisher
Carson Green
Isaiah Spiller
Ainias Smith
Texas A&M Football
Texas A&M's success in 2020 likely to hinge on three key factors
---
Three major areas of concern figure to heavily influence the level of success for Texas A&M's 2020 football season.
• The offensive line must improve. Last season, the Aggies allowed 34 sacks and produced just a modest running game.
• The secondary needs a boost. In 2019, A&M's pass defense was largely mediocre. A&M allowed an average of 209 passing yards. The Aggies managed a respectable ten interceptions, but half came in their two games against Texas State and Texas-San Antonio.
• The pass rush must be bolstered. Last season, A&M registered 29 sacks, their lowest total since 2013.
Significant progress in those areas could translate to a significant boost in A&M's win total.
With that in mind, A&M coach Jimbo Fisher seemed to provide at least a measure of encouragement on Thursday.
Speaking at a press conference via Zoom, Fisher said he's seen positive signs at those areas of concern during the first week of August camp.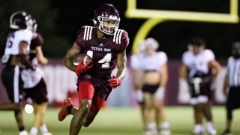 Craig Bisacre
Fisher also confirmed reports that senior receiver Cam Buckley sustained a torn Anterior Cruciate Ligament and will miss the upcoming season.
Other than that, Fisher offered encouraging news, especially for the offensive line that was much maligned in 2019 but returns four full-time starters.
"They're becoming more physical. Their pad levels are getting better," Fisher said. "I think that's the key. They have had level hat placement, first step, getting their bodies like we talked about with the backs in position to do the things they want to do, and their communication."
They're healthy, too. There had been speculation that some of the linemen were playing with injuries much of last season.
Tackle Carson Green acknowledged that. He played most of the season with a broken wrist. He indicated departed center Colton Prater was slowed by a torn labrum in his hip.
"There's a lot more injuries, and y'all didn't know," Green said. "Anybody know about Prater? That's one tough dude. He had torn (hip labrum) the whole year."
Ryan McCollum, who was projected to start ahead of Prater a year ago, missed much of last season because of a ruptured disc in his back. He's recovered and is back in the starting lineup.
However, Fisher did say that he was also encouraged by the development of younger players Layden Robinson, Chris Morris and Luke Matthews.
"I've been pleased with his progress," Fisher said of Matthews. "I really liked him playing at center. He makes some good calls, (is) getting better (and) got more physical."
Fisher had a similar appraisal for the secondary. The Aggies allowed 19 touchdown passes last season, but eight were to NFL first-round draft picks Tua Tagovailoa of Alabama and Joe Burrow of LSU.
Fisher seemed particularly impressed with senior cornerback Myles Jones and newcomers Jaylon Jones, a freshman, and Brian George, a junior college transfer.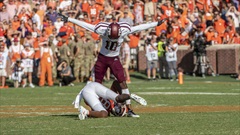 Lia Musgrave, TexAgs
"(We're) coming along on the back end," he said. "I think Myles Jones has led that group at the corners. I think he's playing really well, running well and probably in the best shape he's been in a while as far as his strength and everything that goes on."
Later he added: "I think Brian George is doing an outstanding job. Jaylon Jones has been outstanding from the minute he walked on the campus. He acts like a senior."
Fisher also praised sophomores Brian Williams and Erick Young (who is getting reps at both cornerback and safety) and freshman Antonio Johnson.
Of course, every secondary benefits from a strong pass rush. Not only did the Aggies have a mediocre sack total last season, but they have lost last year's top rusher. Justin Madubuike led with 5.5 sacks a year ago and opted to enter the NFL.
Fisher, though, appeared to be bullish on the pass rush. He's said some upperclassmen are making strides, and some newcomers are flashing their potential.
"(Senior Micheal) Clemens has been outstanding. He's physical, big and is in great shape," Fisher said. "Tyree (Johnson) is doing really good and (junior) Jeremiah Martin has grown into his body.
"(Sophomore) DeMarvin Leal has been outstanding. I mean the guy (can play) inside and outside, but just a natural football player and leader."
Fisher also raved about freshmen Donell Harris, Fadil Diggs and Braedon Mowry, who were all key figures in the Aggies' sixth-ranked 2020 recruiting class.
"Harris, man, talk about burst," Fisher said. "He's gained about 20 pounds since he's been here. He's done a great job.
"I think, for a young guy, Fadil Diggs is strong, physical and heavy-handed. Mowry is kind of in-between. He's athletic and big."
Never miss the latest news from TexAgs!
Join our free email list
PRESENTED BY