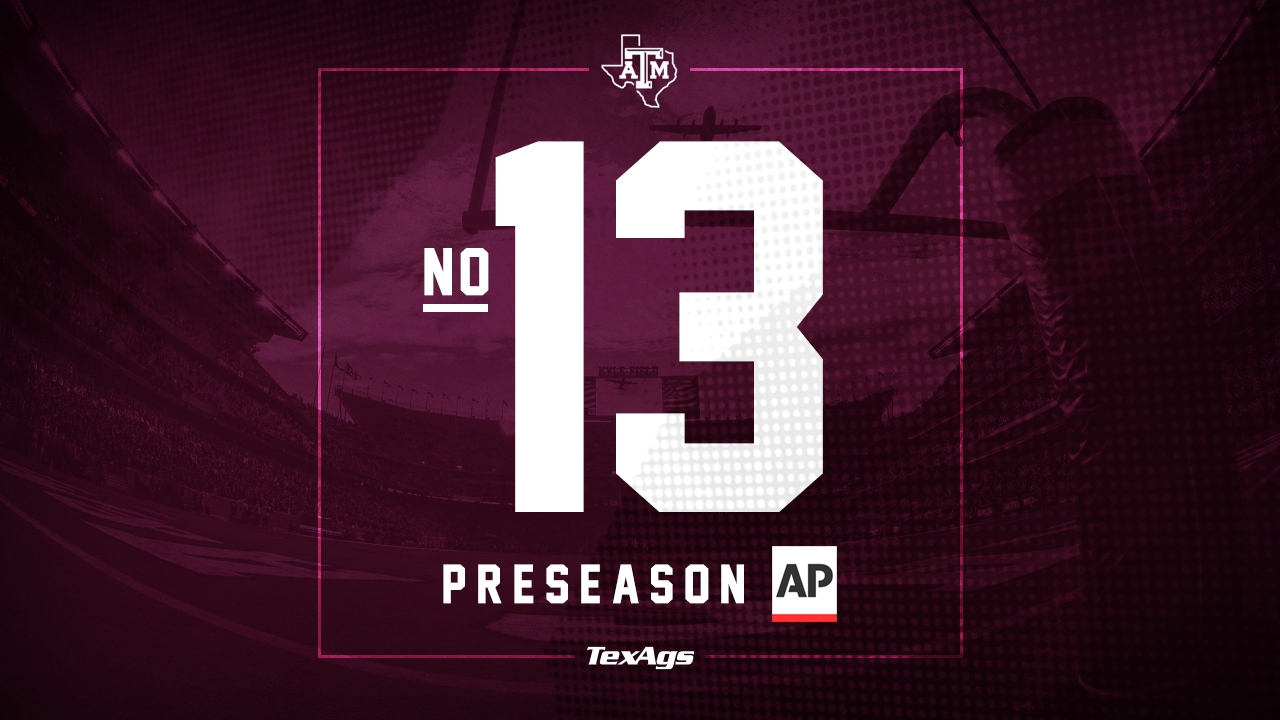 Texas A&M Football
Texas A&M ranked No. 13 in the preseason AP Top 25
---
While not every college football program will be in action this fall, the Associated Press still decided to include everyone as they released their preseason Top 25 on Monday morning. Texas A&M came in ranked No. 13, matching the Aggies' position in the Amway Coaches' Poll.
Of the Power 5 conferences, both the Big Ten and Pac-12 have already announced that they will not play college football in the fall of 2020, but four schools from those respective conferences came in ranked ahead of the Aggies. If one were to remove all of the Big Ten and Pac-12 teams from the AP Top 25, A&M would crack the top ten at No. 9, but would still be the sixth-highest SEC team.
Texas A&M's schedule does not do them any favors once again this year - a big-time change to what Aggie fans were expecting before the COVID-19 pandemic greatly impacted the world and the entire college football landscape. While the Aggies won't have to face No. 1 Clemson or No. 4 Georiga during the 2020 regular season, they will see No. 3 Alabama and No. 8 Florida during the first three weeks of the season. The Gators were a late addition to the Aggies' schedule as the Southeastern Conference elected to play a ten-game league-only slate in 2020.
Including Texas A&M, seven SEC schools were ranked in the AP's initial ranking. Of the other six, the Aggies will face five of them, three of which will be road contests for the Aggies. The only SEC team to crack the AP Top 25 that did not make the preseason Coaches' Poll is Tennessee, who comes in at No. 25.
---

AP Preseason Top 25
1. Clemson
2. Ohio State
3. Alabama
4. Georgia
5. Oklahoma
6. Louisiana State
7. Penn State
8. Florida
9. Oregon
10. Notre Dame
11. Auburn
12. Wisconsin
13. Texas A&M
14. Texas
15. Oklahoma State
16. Michigan
17. Southern California
18. North Carolina
19. Minnesota
20. Cincinnati
21. Central Florida
22. Utah
23. Iowa State
24. Iowa
25. Tennessee
Never miss the latest news from TexAgs!
Join our free email list