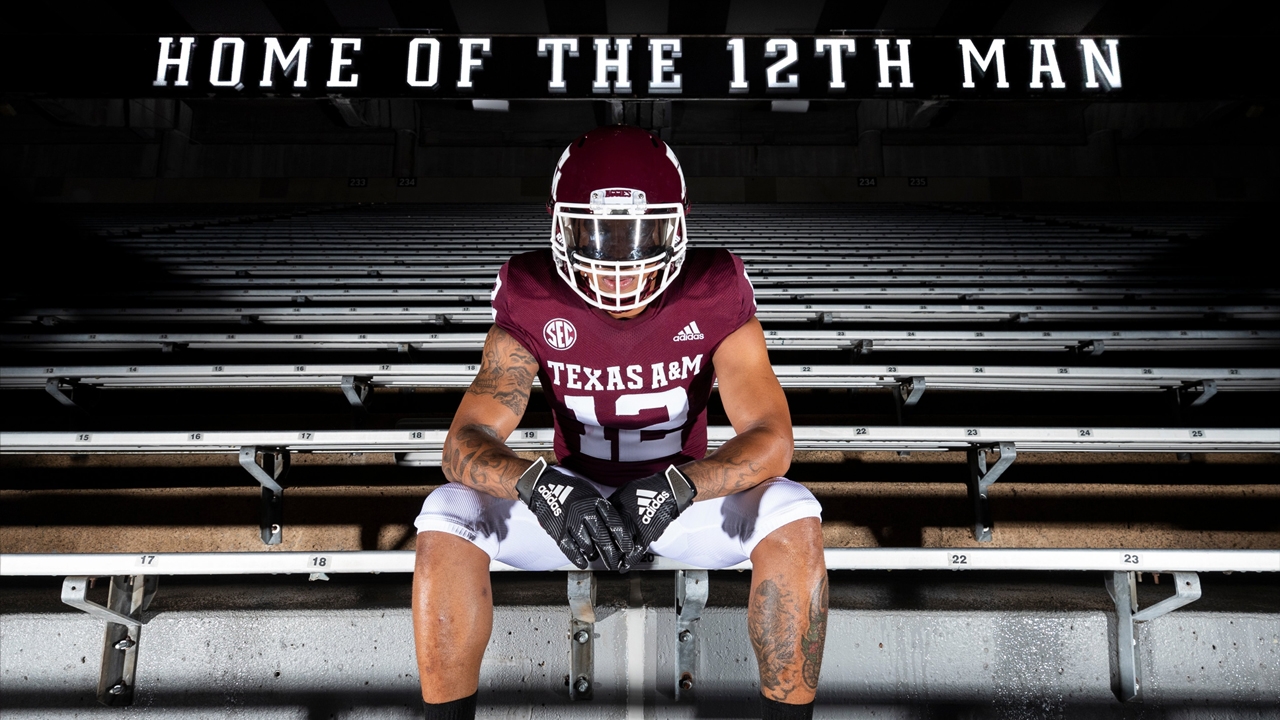 Photo by Texas A&M Athletics
Texas A&M Football
LOOK: Texas A&M releases new football uniforms for 2020 season
---
While entire conferences are canceling their seasons, Texas A&M is releasing new unis.
That's right, the long-awaited new Texas A&M Adidas football uniforms have finally arrived, and the Aggies will be wearing a much cleaner, classic-looking uniform for the 2020 season. And yes, the shoulder stripes, matte helmet and gray facemasks got nixed.
Let's start at the top, shall we?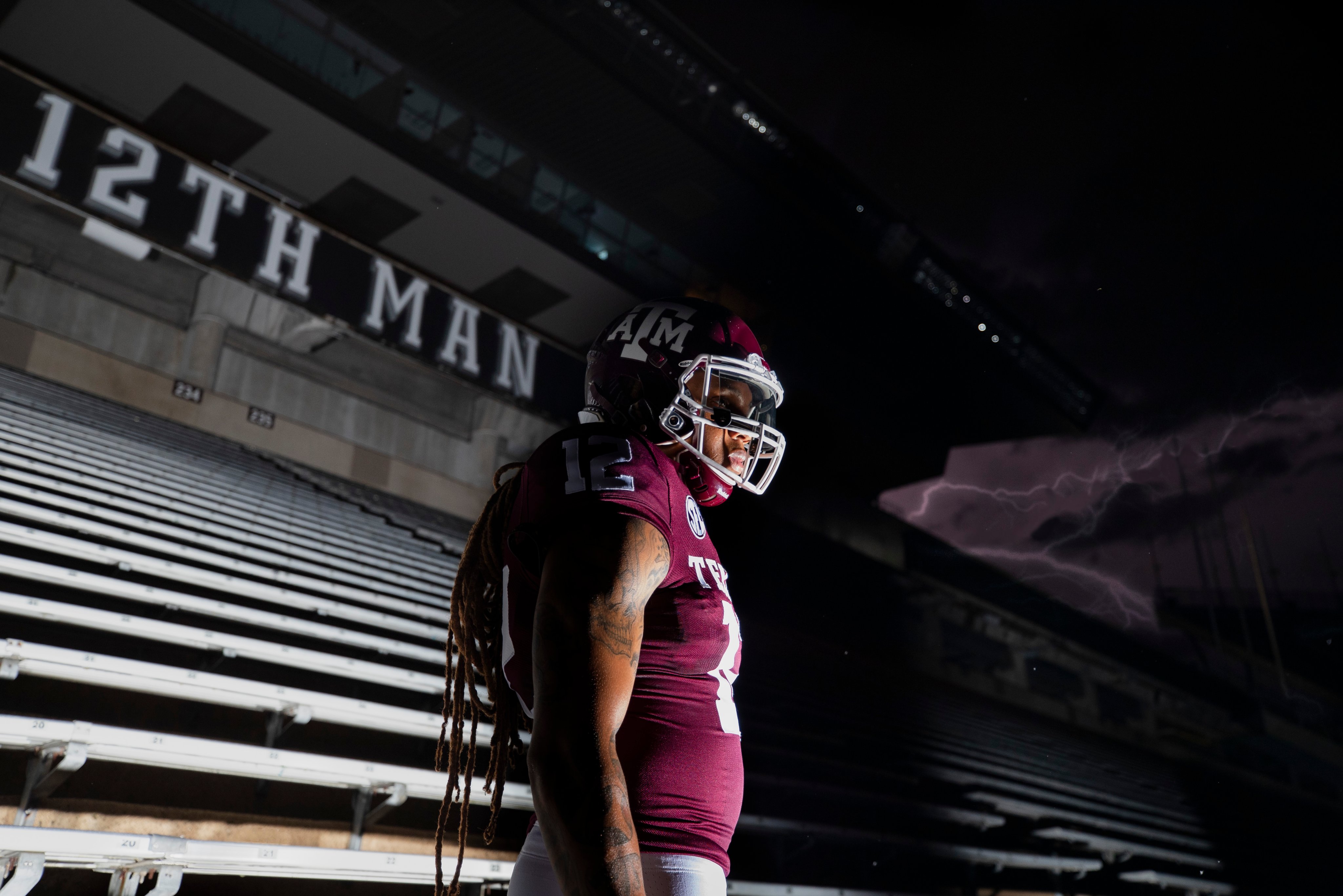 With the A&M lid, it's "out with the new and in with the old." The helmet, which Jimbo Fisher hopes the SEC begins to fear in short order, will feature a traditional glossy maroon finish, a white facemask and a block "ATM" on either side. No, there is no bevel, and no, the "T" is not oversized like that of the 1998 throwback helmet the Aggies wore in their 2018 tilt with Kentucky. These helmets are similar to the ones A&M wore during their final years in the Big 12.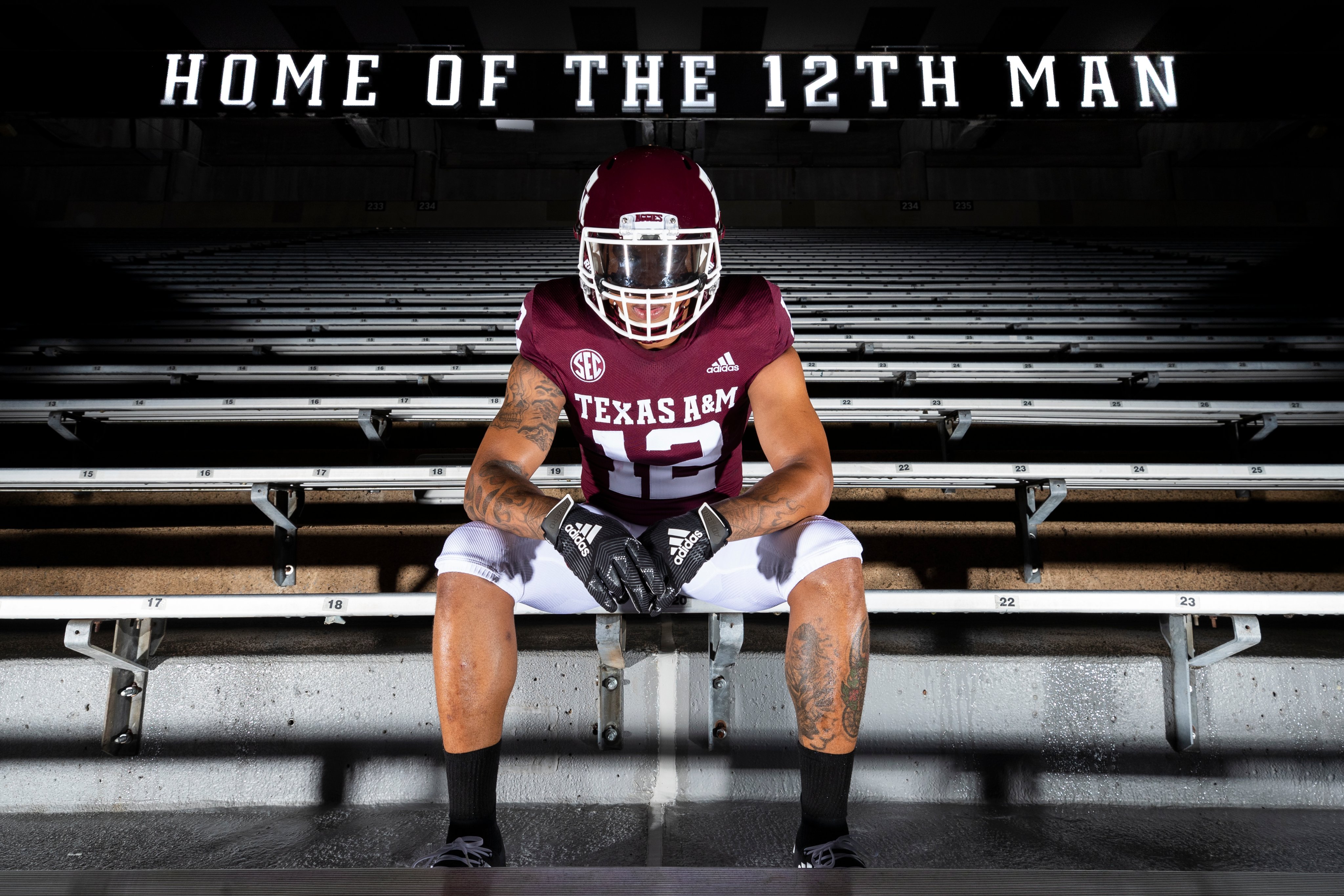 For the jersey itself, there are a few noticeable changes. First of all, (as mentioned above) the shoulder stripes which A&M has worn since joining the SEC in 2012 have been eliminated. The "Texas A&M" text on the chest returns but is noticeably larger. Sleeve numbers will return to the A&M jersey, last worn in 2011. Finally, and to the delight of many, the bevel on the numbers is gone.
Like usual, A&M's home jersey will be maroon with white numbers and lettering, and the Adidas branding matches the font color of the other decoration. The collar is maroon and does not feature a tie-dye pattern similar to what A&M wore during the late-90s. A prominent maroon and white SEC patch will appear on the right breast.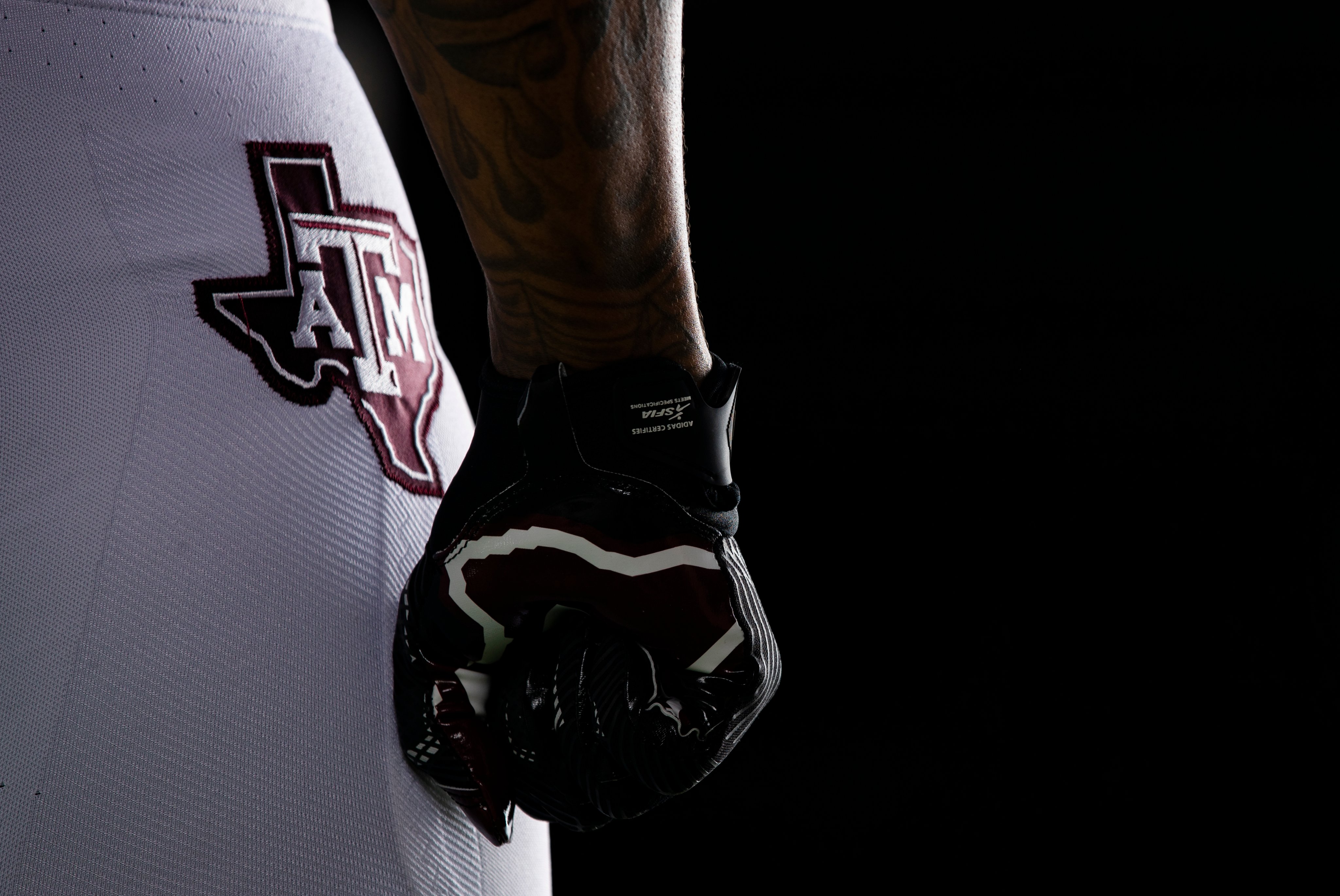 Moving on to the pants, the Aggies will wear some pretty bland britches this season: solid white at home. There is no stripe down the side, and the only decoration is the Lone Star logo on both hips.
Back in July, A&M's equipment team "leaked" that the Aggies' gloves, socks and cleats would be basic and black. The receiver gloves will feature a white Lone Star logo across the palms.
The next day, AD Ross Bjork added a further tease.
Yesterday, Aggie Football offered the best preview.
And now we have the full uniform. Overall, there is nothing fancy about A&M's new uniforms, but this is a welcomed return to a sleek and classic-looking uniform. The Aggies will debut the new unis when the 2020 season kicks off on Sept. 26.
What are your thoughts, Ags?
Never miss the latest news from TexAgs!
Join our free email list