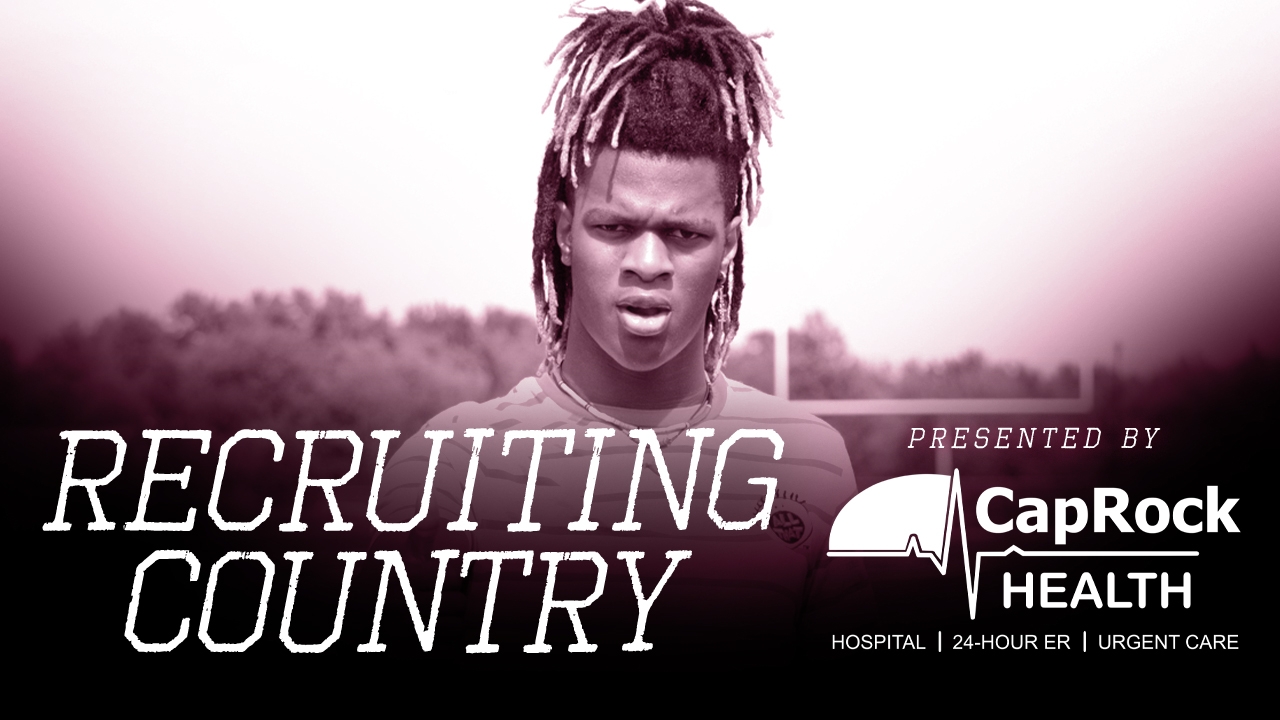 Texas A&M Football Recruiting
Recruiting Country: The latest recruiting news surrounding the Maroon & White
---
Key notes from Recruiting Country
Kendal Daniels‍ (Pictured above) committing to A&M is like going to Louisiana or Florida and pulling the best kid out of that state. There are national powers in each of those states that have had recent success that you have to fend off. Oklahoma rules the roost there. It is awe-inspiring. Jimbo Fisher and this coaching staff are making a habit of going into other states and getting the top player.

Any time we mention big-time out-of-state recruits, we have to mention Ish Aristide. There will be five, six, or seven players on the field this year for A&M that Ish has had a significant influence on getting to Aggieland. He's so good at it. He's a superstar and an up-and-comer in the coaching world. If Mike Elko ever gets a head coaching job, I would bet that Ish Aristide is on his staff, likely in an on-field role.

Where is the weakness of the coaching staff? Even Tyler Santucci is making waves. He's going to make big waves in the 2022 class. There is no weak link on this coaching staff. They all recruit at a really high level. There was a time a few months ago where people worried about Josh Henson, but look at where that's going.

A&M is probably leading for MJ Daniels‍, and if I had to pick, he'd be the last high school prospect to join this secondary haul. Now, some JUCO prospects can pop up and be added too, but I think MJ would be the high school addition. It definitely helps to have McKinnley Jackson here, and it sounds like MJ loves A&M. He is a country kid who wants to hunt and fish. He would fit in well with Jimbo Fisher.

It seems like LSU really wants Jardin Gilbert‍. With those kids, it LSU goes on them, it's over. It gets me skeptical about kids from his area, even if they leave LSU out of their top five lists.

Malick Sylla‍ and Kelvin Banks‍ are not up and comers. They are two of the best juniors in the state and the country. Sylla is how you draw up a defensive end prospect. In your dreams, they all look like Myles Garrett. Malick isn't Garrett, but he's 6-3 with long arms. He will get to 6-6, 250 at the snap of your fingers. He's twitchy. He's quick and has a ton of pass-rush moves. Sylla is poised for a big year at Katy. He is one of the best prospects I have covered this year. He's built different than DeMarvin Leal, but the ability is very, very similar. I would personally have him as my No. 2 prospect in the state in 2022 behind Quinn Ewers‍.

Kelvin Banks will be a top ten prospect in this class. He can do it all on the offensive line. Once Kelvin Banks gets his hands on defensive linemen in one-on-one drills, it's like he has an electric shock in his hands. The defenders can't go anywhere. I'd have Banks up there with Kameron Dewberry‍ as one of the best in the state.

Anthony Holmes Jr‍ dropped some weight over the quarantine that he'll put back on. He wreaks havoc on the defensive line. He is similar to Madubuike in that he won't have a set position along the defensive line; he can play end or tackle. He's going to be one to watch.
Never miss the latest news from TexAgs!
Join our free email list