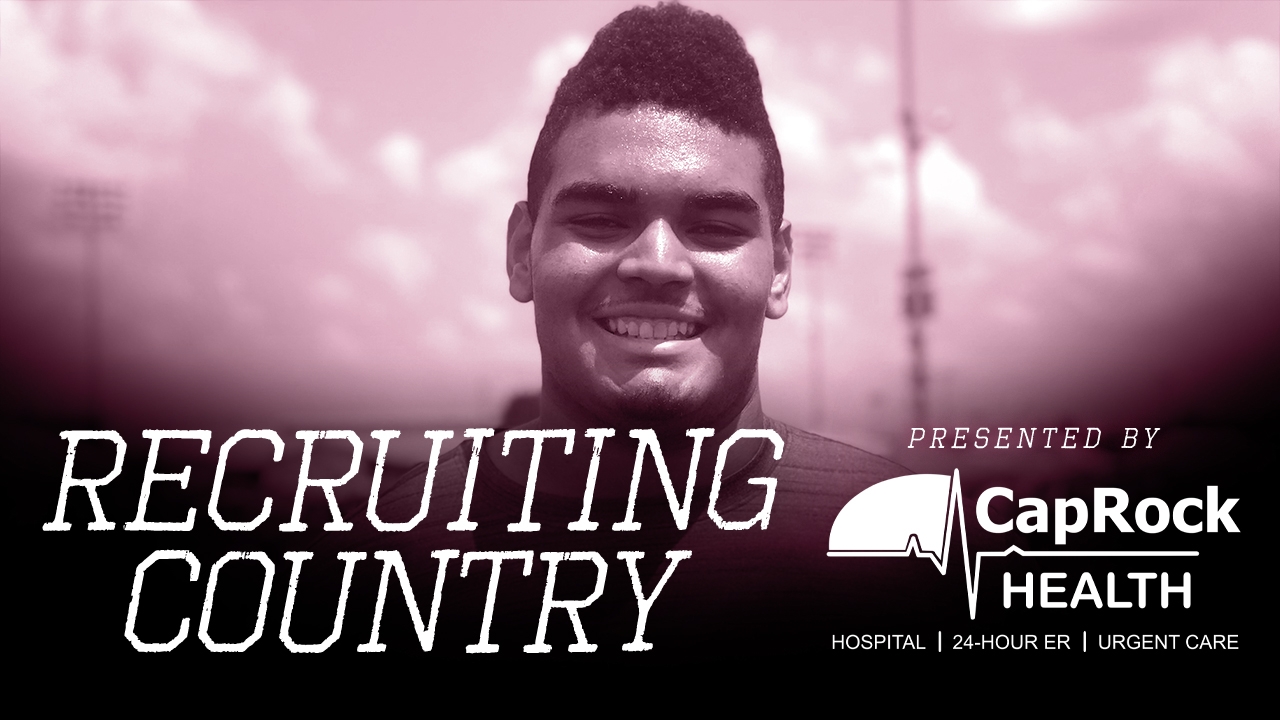 Recruiting Country: The latest recruiting news surrounding the Maroon & White
---
Key notes from Recruiting Country
I don't know that there is one big thing in recruiting right now. Nothing has changed since last week. We are still in a holding pattern with some of the same names we've been talking about. The only one with a set date is Tyreek Chappell‍, but I think there will be some movement in June. There could be some this week or next week. Some kids are close to choosing A&M and kids that A&M really covets. Names like Deuce Harmon‍ or Deuce Reuben Fatheree‍. LJ Johnson Jr‍ is another one. A&M is doing really, really well with these guys, but they haven't come out and said, "I'm committing this week."

The cancelation of visits through the summer may speed up the process for a lot of kids. If some of these kids were able to take the visits during the spring, some of these names might be part of A&M's class already. Some of the stuff we had heard about the spring game from a recruiting standpoint was really cool and innovative under Marshall Malchow. Unfortunately, it didn't get to be seen.

The virtual visits have been impressive. Donovan McMillon‍ was so impressed that he was tweeting about it. A&M has done such an excellent job with him, and he's stayed interested in the Aggies even as some of the other offers have rolled in. His dad was a huge Florida State fan under Jimbo. They were actually at that national championship game. The tie here is with Jimbo. He's out of Pennsylvania, and the Aggies could end up with three kids from that state with him, Taleeq Robbins‍ and Chappell. Another out-of-state name would be Tywone Malone‍, but he‍ is from New Jersey. A&M has never recruited this region of the country.

Momentum-changers for this class are the in-state guys. If Harmon, Fatheree and Johnson come off the board in favor of A&M, that is a huge win for momentum and a huge win for who you beat out. Bryce Foster‍ is another name to throw in there too.

There is a legitimate chance that half of the class in 2022 is from greater-Houston. That group would be the backbone of a top-five class in 2022. A&M is still recruiting Texas harder than anywhere else. They didn't get some of the in-state guys they wanted last year, so they went out and got the best available elsewhere.

If A&M could get Bryce Foster‍ to do something ahead of his scheduled date — early signing day — would be enormous. Talking with people around him, it doesn't seem like that will happen, but with recruiting, anything could happen. The big domino to fall would be Fatheree. To have Fatheree and Matthew Wykoff‍ working on Foster would be huge.

Jadarrius Perkins‍ announced on Twitter yesterday that we will be moving his date back. I think it was a wise decision by him because it felt like it was going to be a rushed decision. For junior college kids, there isn't a ton of flip-flopping. I think it was wiser to back away from that, feel something out, get on campus somewhere and make a better decision. Remember how big of a deal getting Elijah Blades and Brian George was for A&M in the last two cycles. Perkins is that type of player.

I didn't cover Bryce Young‍ much, but his tape is good. He's a little smaller than Tua was coming out. By the time A&M plays Alabama, it wouldn't surprise me if he's the starter. He's on the same trajectory as Tua, but he won't have to beat out someone like Jalen Hurts.

Tennessee having momentum is kind of a lie. They've built all of this up during a pandemic. Will they be able to keep that going when that stuff ends? Can they keep all of these commits with all of the promises they've made? I don't know about that.

A&M is having conversations and visits with Tunmise Adeleye‍. That's a long game, as is MJ Daniels‍. I don't think A&M is pushing mega hard, but they'll see where they're at with those in the fall. Add Landon Jackson‍ to that group too, but I think they'll push harder for Jackson than the other two.

Deuce Harmon, Tyreek Chappell, Dreyden Norwood‍, Tony Grimes‍, Jadarrius Perkins, De'Jahn Warren, MJ Daniels are all the names we hear the most at corner. I think A&M will take three, maybe four if it's the right four. Will the fourth be a JUCO kid or a high school kid? How they juggle corner will be interesting. With Daniels playing the long game, that may allow you to see what it looks at during the season. Harmon looks like he's going to shut things down this summer. Chappell has a July 4th commit date.

North Carolina is an area of the country that goes under the radar with the talent they put out. Dré Bly is on the staff at North Carolina and is from the same area of Virginia that Grimes is from. He's done a great job. The way Mack Brown has adapted to the recruiting game after being gone for so long is impressive. He has done a great job of getting kids to stay home and play for North Carolina. They'll still have to put it together on the field this fall. They have to get "over the hump" and what does that mean in the ACC? Beating Miami? Winning the division and competing for an ACC Championship is possible. Duke could never get over that hump. We will see if North Carolina can build some success.

The schools on the west coast have had a real lack of success on the trail. Only Oregon has had any success. California schools are struggling. Those good USC and UCLA teams were built on talent in the state. There is an attraction to those kids to come to the SEC and play. That will only increase if football gets pushed back more and more in the forefront of importance in California. Football is always going to be important here. What hurts Stanford the most is the lack of kids being able to visit.
A SPECIAL THANKS TO...
CapRock Health System, the only 100% locally owned and operated healthcare system in B/CS, has 4 convenient locations; CapRock Hospital with ER, CapRock 24-Hour Emergency Center, CapRock Urgent Care at Century Square, and CapRock Urgent Care at Jones Crossing. Visit CapRockHealthSystem.com
Never miss the latest news from TexAgs!
Join our free email list