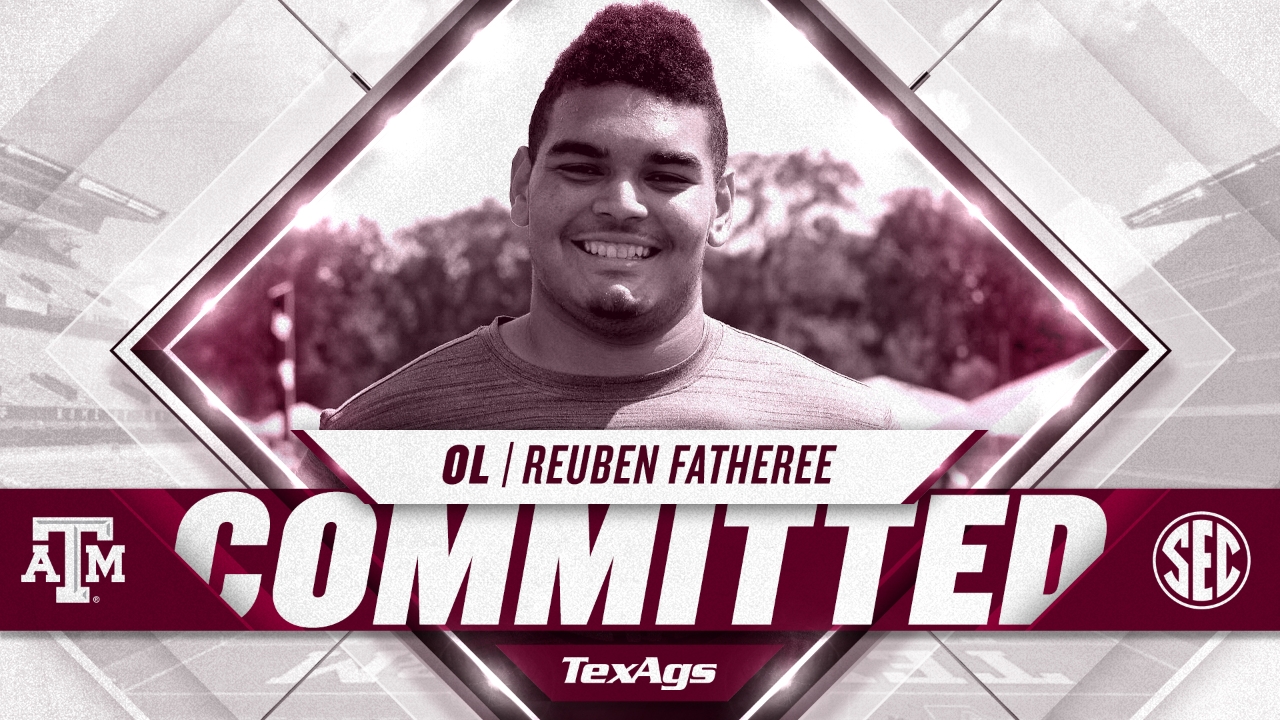 Texas A&M Football Recruiting
Aggies add Richmond Foster offensive lineman Reuben Fatheree to 2021 class
---
The 2021 offensive line class is one of the best classes the state has produced in years, and Richmond (TX) Foster offensive tackle Reuben Fatheree‍ has established himself as one of the best in the country. He also just announced his commitment to Texas A&M.
At 6-foot-8, 300-pounds, Fatheree is long-limbed, lean and flexible. His overall athleticism and size have drawn recruiting attention in both football and basketball, and his intensity in the trenches makes him ideal for a cornerstone offensive tackle.
Jimbo Fisher and Texas A&M have made Fatheree a priority target for the last couple of years, with offensive line coach Josh Henson leading the Aggies' recruiting efforts.
"They need tackles in this class. They tell me they have guys that play tackle but that they don't have my size," Fatheree said in April. "They love my height. They say I'm the prototype, being 6-8 with long arms. The coaches think I'm the perfect fit for what they want in an offensive tackle, and that I can help them win games under Coach Fisher."
Texas A&M has been considered one of his top programs over the years. He has attended camps, recruiting events and games, and there were several aspects of the university which have had Fatheree's attention throughout his process.
"Things that mostly appeal to me...I would say the alumni because you know how the Aggie ring travels everywhere in the state of Texas. That and the tradition," Fatheree said last July after attending Texas A&M's BBQ/Pool Party. "I feel like they carry a way bigger tradition than probably any other college I know."
Fatheree chose the Aggies over LSU, Oklahoma, Texas and several others, and he becomes Texas A&M's 10th overall commitment in the 2021 class. He joins an offensive line class that already includes Trey Zuhn‍ and Matthew Wykoff‍.
Check out Billy Liucci's analysis of what Fatheree brings to the table and a new episode of In Home Visit where the TexAgs recruiting team talks at length about the addition of the big tackle.
Never miss the latest news from TexAgs!
Join our free email list