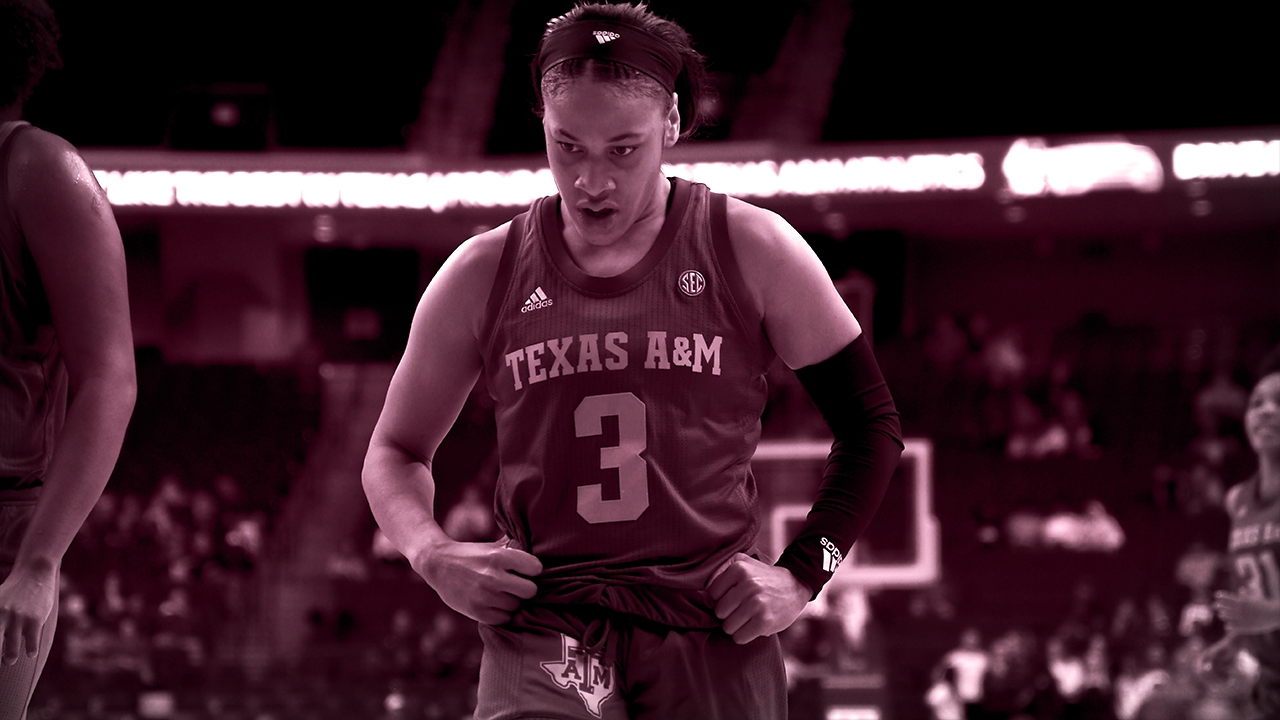 Texas A&M Women's Basketball
Atlanta Dream select Chennedy Carter fourth overall in the 2020 WNBA Draft
---
Perhaps the greatest player in Texas A&M women's basketball history, Chennedy Carter was selected fourth overall by the Atlanta Dream in the 2020 WNBA Draft on Friday night. Carter became the 14th Aggie to be drafted into the WNBA after choosing to forgo her senior season in Aggieland.
Carter joined Texas A&M as a true freshman from Mansfield after being the No. 6 ranked player nationally in the recruiting class of 2017. She was named the National Freshman of the Year — the first in program history to do so — after scoring 816 points during the 2017-2018 campaign, the most in a freshman season at Texas A&M and second-highest total of any player in a single-season in A&M history.
Since her collegiate debut, Carter rose to become one of Texas A&M's all-time greats, pounding her way into national recognition by averaging over 20 points per game, and securing a top ten placement in 11 statistical categories in Texas A&M's school record books.
"Chennedy Carter has had a great career, not only at Texas A&M, but with USA basketball," said Texas A&M head coach Gary Blair. "She has been a great role model and helped the way young ladies look up to college athletics.
"I've coached since 1980 in college basketball. I've never had a guard that can create offense as fast and efficient as Chennedy does for herself and others with her passing and ball handling."
Chennedy Carter is the first player in program history to be named an All-American and selected to the All-SEC first team for the first three years of their career at Texas A&M.
Carter was an electrifying force on the court during her final season at Aggieland due to her signature quickness and confidence. In early January of this year, she missed seven consecutive games due to an injury, but when she returned, Carter scored a season-high of 37 points in a victory over Tennessee. Even with her absence, she finished her collegiate career with 1,983 total points, seven points shy of becoming Texas A&M's all-time leading scorer.
The junior guard helped her A&M earn the 4th seed and a quarterfinal appearance in the 2020 SEC Tournament. The Aggies and Carter were set to make another run at the national championship when the season came to a premature end due to COVID-19. Carter decided to forego her senior year and declared for the 2020 WNBA draft.
"She will become a great pro because of her passion and her quest to improve her game in every aspect," said Blair. "Number three will be missed but never forgotten at Texas A&M."
Carter was recently named to the Women's Basketball Coaches Association's (WBCA) All-American team. She is just the second player in school history to receive that accolade, alongside Danielle Adams, who played on Gary Blair's 2011 National Championship team.
MESSAGE FROM OUR SPONSOR
Special thanks to 12th Man Technology for their sponsorship of all women's basketball content produced throughout the season at TexAgs.com! For the eighth consecutive year, all WBB content will be available to you for free!
Never miss the latest news from TexAgs!
Join our free email list
PRESENTED BY