TexAgs Trivia Night, The 90's
---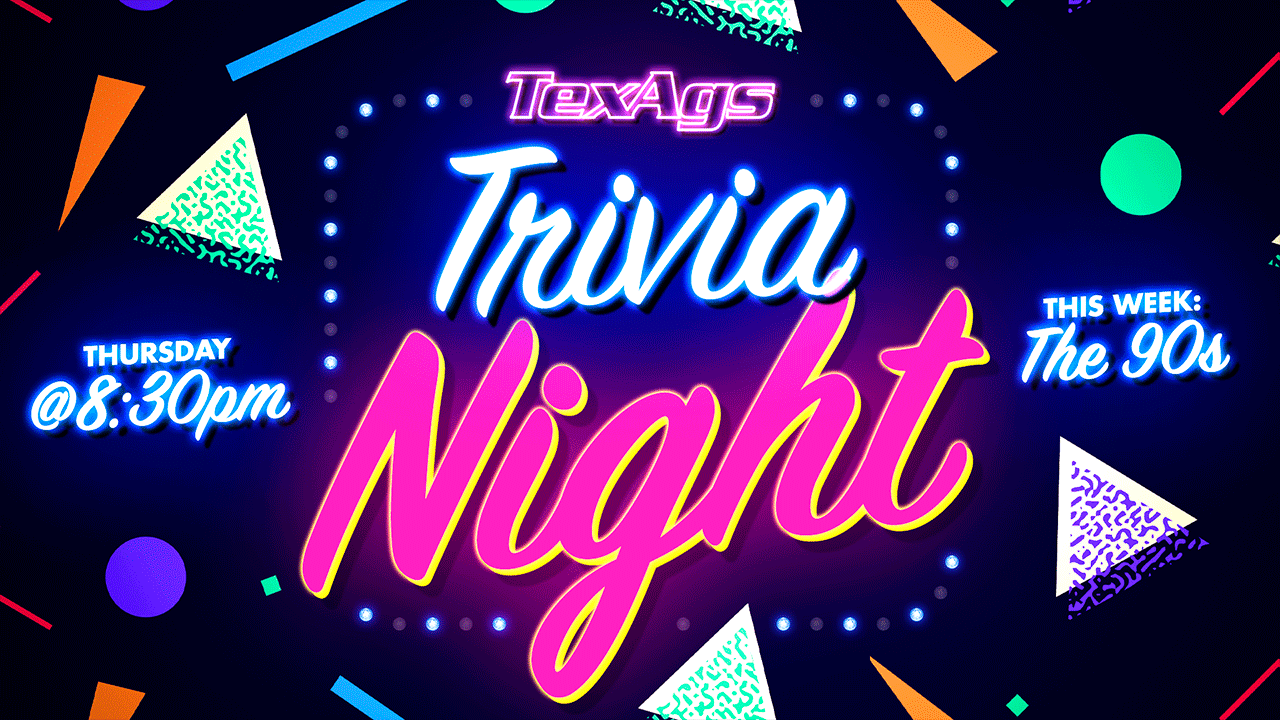 Thanks to everyone who played tonight! It was easily the most controversial Trivia Nights so far, as the host somehow managed to screw up an answer that led to complete and utter panic and confusion live on air. I'm happy to report that we have made the necessary calculations and are ready to declare a final Top 3...
1. Ag Since 83
2. Jonesy00
3. Carol_Baskin (moved up from #4 to #3)
After conferring with the rules committee, we have also decided to award the previous 3rd place winner, BearryGoodAggie, despite not officially making the final podium. If you are one of the winners, please PM me on TexAgs or email me at stewart@texags.com to claim your sweet sweet prize.
If you missed it live, feel free to play the game here on your own time!
Thanks again for playing. Wash your hands, stay safe out there, and we'll see you next time!
---
TexAgs Trivia Night is back! Now that social distancing has been extended until (at least) the end of April, the need for us to do stupid things online together is more important than ever.
Last week, 243 fierce competitors battled it out in The Office Trivia, and shockingly, an Arkansas fan (GoHogsGo) took home the top prize 😖 So it's time for us Aggies to band together to unseat the Hog champ by traveling back to a simpler time in our lives … the 90's!
🕰 Start Time: Thursday (TONIGHT!) at 8:30pm (CT).
⚠️ How to Play: We will once again be using both Zoom and Kahoot to play, so you'll need TWO devices: ideally, a computer and a phone. To see the questions, you will connect to Zoom on your computer, and to answer them, you'll use an app called Kahoot on your phone. Download Zoom here and Kahoot here: iPhone or Android.
🤷‍♂️ How to Join: At 8:15 pm, we will post a story at the top of our homepage to give you about 20 minutes to join the game before we officially start.
🏆 Prizes: 1st place will get a choice of a Bayside Tigers shirt, Central Perk Mug, or the That's So 90's Trivia Game. 2nd and 3rd place will get a choice of a set of 72 slap bracelets, floppy disc coasters, or a sweet sweet koosh ball.
So dust off your Game Boy, crank up some Alanis Morissette, and buy an hour's worth of AOL minutes, cause we're about to put our minds to it go for it, get down and break a sweat!!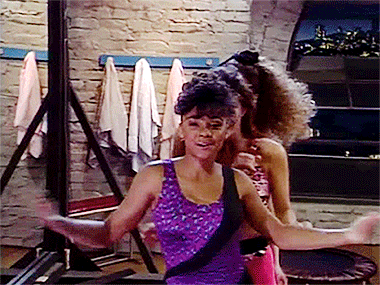 Never miss the latest news from TexAgs!
Join our free email list