TexAgs Trivia Night, Week 2: The Office
---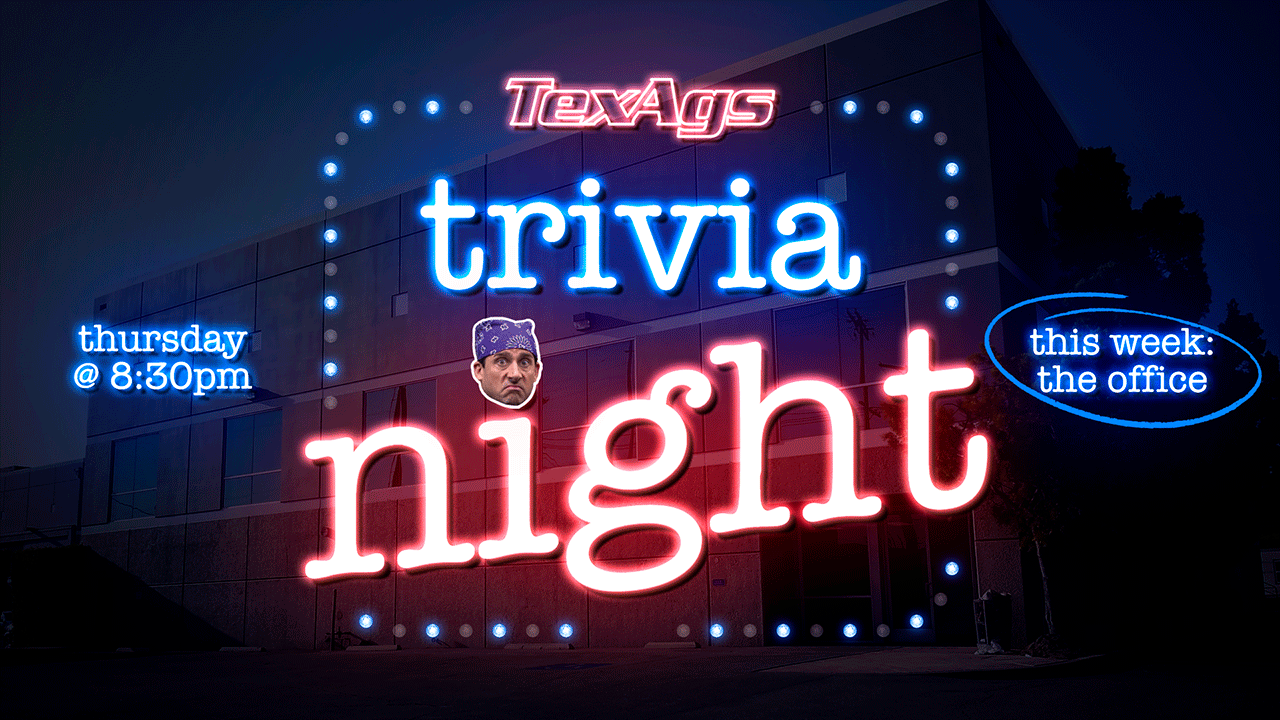 Update: We officially had 243 players — thanks to everyone who joined! And congrats to our Top 3 — GoHogsGo, TobysGrundle, and Goldenface — who all get a sweet sweet Office mug for their prize (email me at stewart@texags.com to redeem). And yes, an Arkansas fan won TexAgs Trivia Night 😭
The full final rankings can be found here.
See y'all next week!
---
TexAgs Trivia Night is back! Now that social distancing has been extended until the end of April, the need for us to do stupid things online together is more important than ever.
Last week, Jake Schrass left everyone in the dust when we tackled Aggie Football trivia, but it's time to move on to something a little more near and dear to our quarantined hearts: television. And more specifically, the most rewatchable show of all-time: The Office!
⚠️ Format Change Alert: We're going to try out a new format this week. To play, you'll need TWO devices: ideally, a computer and a phone. To see the questions, you will connect to Zoom on your computer, and to answer them, you'll use an app called Kahoot on your phone. Download Zoom here and Kahoot here: iPhone or Android. It may sound more complicated, but I think it will be a better experience (shout out to NYCAg16 for the idea).
🕰 Time Change Alert: Thursday at 8:30pm (CT). We are pushing back the start time by 30 minutes in an effort to give our host, Bob Schumacher, along with countless others more time to get their children into bed. We will post a link on our homepage about 15 minutes before we start.
🏆 Prize Alert: The TOP THREE winners this week will receive their choice of a World's Best Boss mug or a character mug from Kelly's America's Got Talent watch party. Toby isn't the only choice for the character mug, but it is the best one.
So let's all open Netflix, head to an office park in Scranton, Pennsylvania, and start binging, because some of these questions are going to be really, really hard...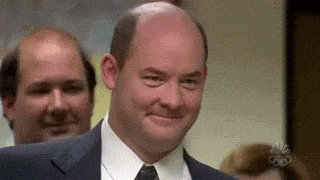 Never miss the latest news from TexAgs!
Join our free email list