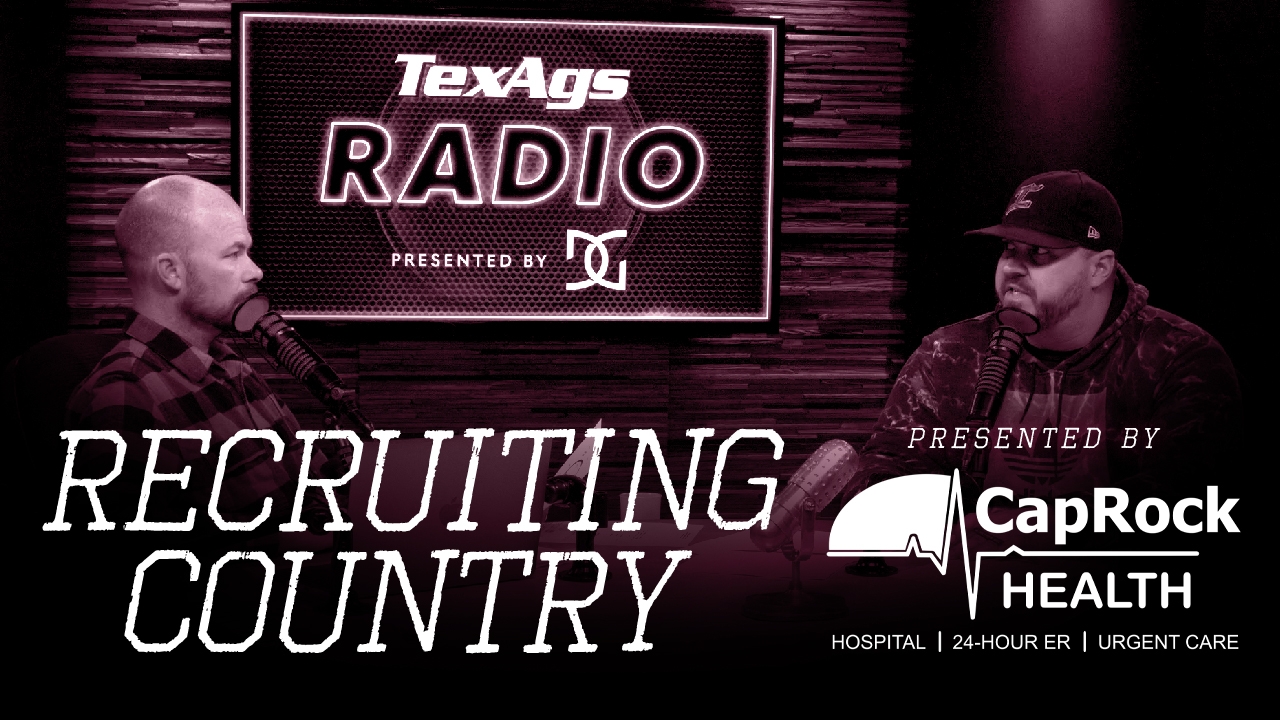 Texas A&M Baseball
Recruiting Country: The latest recruiting news surrounding the Maroon & White
---
Due to a power outage in the TexAgs Studio, the above media is audio, not video.
Key notes from Recruiting Country
Reports started surfacing this morning that Kansas is going to host a virtual junior day. Twenty-five players, hosted through skype and the coaches are going to take them through the facilities. I thought that was an extremely innovative way to get kids introduced to a program.

As this thing continues to lengthen and the calendar gets affected, more and more schools will go to this virtual stuff.

It's unfortunate for A&M's 2021 recruiting class and for these kids who don't get to experience the process as it should be. Hopefully, this gets cleared up by the summer, and the NCAA can go ahead and lift the dead period.

The NCAA should keep the early signing period. If a kid wants to sign, let him sign.

Jason and I are trying to gather quotes from five of the top players in the state to see how this thing impacts what they're doing. What are they doing now? Has their process changed? Bryce Foster‍ is a guy that I'm going to try and reach out to and see what he's doing. He was going to sign during the early signing period. Will he push it back?

There are other exciting things we're going to produce as far as content goes, whether that be podcasts and stuff. We're going to continue to reach out and see how A&M is communicating with players. There is still stuff to cover.

The cancellation of camps and stuff is going to hurt some kids. Those guys you were excited to see at camp and how they measured, it sucks for them. Layden Robinson‍ was a guy who made a name for himself at those games. There were some linebackers A&M was looking at. John Paul Richardson is another one. He was on a steady trajectory, but if he runs a 4.48 at one of these camps, it goes from steady offers to picking from anybody they want.

As far as offering kids now, you have to get an idea of what the summer camps are going to look like because you can get coaches' eyes on them. Until the schools make a decision on summer scheduling and camps, their hands won't be forced just yet.

Programming update: We still will be doing the Beliucci Hour, but we will not be doing it from The Tap. The front table will be a little more disappointed than most, but they probably need to stay home. I told them on Monday that I was very upset they were still at The Tap.

The toughest thing is that they haven't officially ruled the high school baseball season out. I know some people are holding out hope that they'll play some baseball. It's heartbreaking. For high school seniors around sports, they're done. Some kids haven't signed. Some guys were going to go out and play summer ball for some NAIA chances or D-III opportunities. It's tough. We're in uncharted waters for anything. It's hard for anybody in travel or youth baseball to try and practice or play games when they're not in school. If they're not in school, how can we justify having them practice?

I think De'Jahn Warren is from the same hometown as Joshuah Moten‍. I wrote that we're expecting them to take maybe three or four cornerbacks. We believe there is going to be another JUCO guy in this class. Warren is a guy that the Aggies are very interested in. That's a name that came up. Donovan McMillon‍ is a safety. He was going to visit Texas for the spring game. It sounds like he will reschedule. He's an out of state name that A&M is looking at for this safety class. I expect A&M to take two safeties, and I expect both of them to be out of state.
A SPECIAL THANKS TO...
CapRock Health System, the only 100% locally owned and operated healthcare system in B/CS, has 4 convenient locations; CapRock Hospital with ER, CapRock 24-Hour Emergency Center, CapRock Urgent Care at Century Square, and CapRock Urgent Care at Jones Crossing. Visit CapRockHealthSystem.com
Never miss the latest news from TexAgs!
Join our free email list