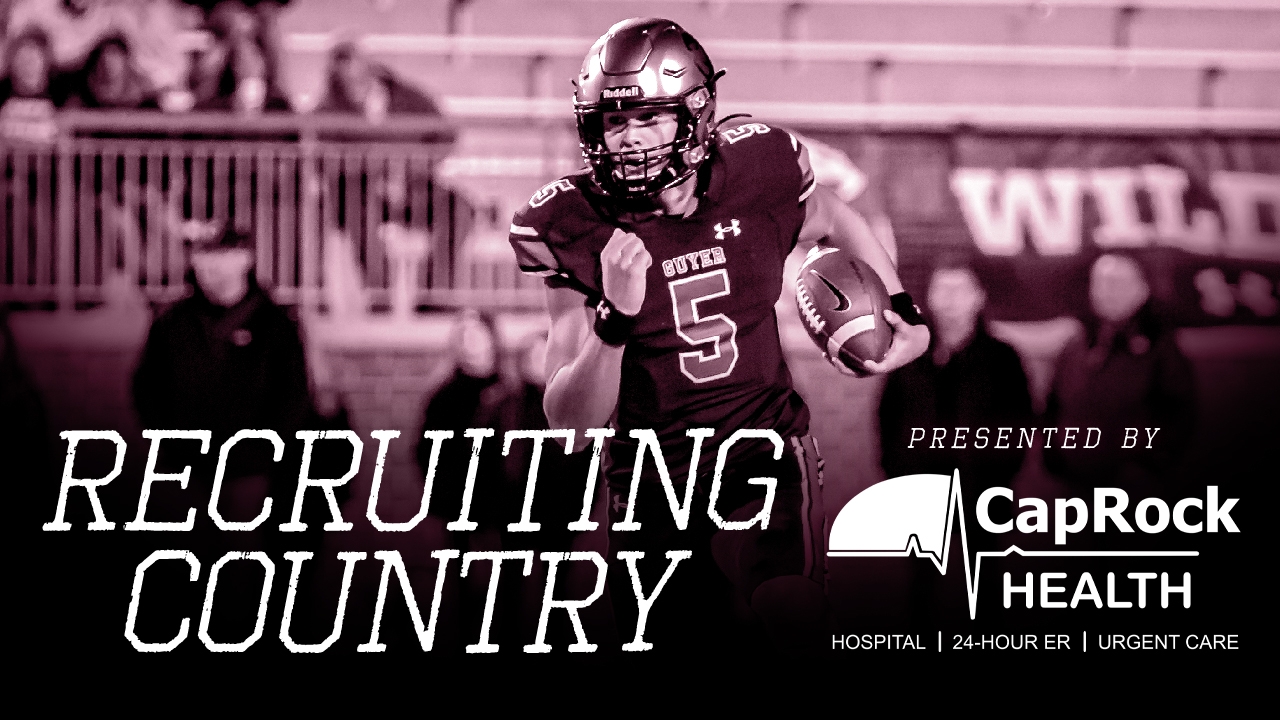 Texas A&M Football Recruiting
Recruiting Country: The latest recruiting news surrounding the Maroon & White
---
Key notes from Recruiting Country
Since the last time I've been on, Trey Zuhn‍ has committed, and you're off and running in the class of 2021 with a premier quarterback, lineman, and wide receiver. Fans are starting to see that's going to be par for the course under Jimbo Fisher.

The McKinnley Jackson‍ signing at the end of signing day really drove home what kind of recruiting machine this is going to be.

A&M just offered a five-star linebacker out of California that is committed to LSU. There is nobody that is out of reach for Fisher and this staff.

Texas A&M is very well thought of on the road. All of the coaches I talk to glow about Jimbo Fisher. Darrell Dickey's reputation in Houston is sterling.

A&M is going to recruit very well in Texas. They've got one of the top players in DFW with Eli Stowers. They've got maybe the best all-around football player in Shadrach Banks‍. A&M is going to do just fine in Texas in 2021. Guys like Deuce Harmon‍ and Dametrious Crownover‍ as well. Guys in Houston, DFW, East Texas, the Golden Triangle - A&M is going to be a major factor in this state. This idea that Jimbo is hurting his status with Texas high school coaches couldn't be further from the truth.

A&M went all out of state at defensive tackle. Name me a high-caliber defensive tackle in Texas from last year? Vernon Broughton‍? A&M recruited him hard, but still. The Aggies did fine or better there.

Your number one job as a coach is to win football games. If all things are equal, you take the Texas kid, and you give them the benefit of the doubt. McKinnley Jackson was going to be a guy you take regardless of where he was from. It's not like they're taking the mid-tier guys. A&M is getting the elite-talent players from out-of-state. These are high-end, nationally-elite talents. Jimbo has always said that they will start in-state and work their way out. That's how it will continue to be.

If you just signed Eli Stowers‍ at the quarterback position, you'd be thrilled with that. They might add another name late. Stowers is an elite talent. He's a 26-year-old in a 17-year-old's body. I've been super impressed with Eli since he committed to A&M, and since he got his injury. There is still a conversation with Dematrius Davis‍ at North Shore as well. It's not going to be an easy flip. He's a kid who is pretty firm on his word, and it'll be tough to get him out of that Virginia Tech commitment.

When you go and look at where the top players in California went in the last class, it would at least open the door for A&M to go in there. Jimbo hasn't hit California very hard. Maybe one or two guys a class. The top talent out there is getting out of the state. A&M should throw their hat in the ring.

Lake McRee‍ is one of the more highly-touted tight ends in that class. I think that recruitment is going to be a Baylor-Tech battle. I think he backed away from Texas because they already have a tight end committed in the class. You would've figured with Hudson Card, his high school quarterback, and also at Texas, things would be pretty firm. I don't know if A&M will be in on him. I think A&M will be in more on Crownover.

If I had to choose three guys out of Texas that A&M should want to land, Bryce Foster‍ would be a pretty easy one. People are going to want me to say, Camar Wheaton‍. I'm a big LJ Johnson Jr‍ fan. I've seen him more. His tape looks like a Jimbo back. He's a one-cut, elite downhill runner. Wheaton is excellent too. You're basically splitting hairs depending on what you want your back to be. Reuben Fatheree‍ is one that A&M should be in on. Kendrick Blackshire‍ is what an SEC linebacker looks like. He's got top-15 potential; he's just dealing with an injury.

Quinn Ewers‍ is the number one target on A&M's board in 2022. In terms of tools at a young age, he is more gifted than any quarterback I have covered coming out of this state. Arm talent, stature, and leadership capabilities; if he is not a five-star prospect, I will be very surprised. 2022 as a class, is looking like it's going to be the most well-rounded, deep class in a while from the state of Texas.
A SPECIAL THANKS TO...
CapRock Health System, the only 100% locally owned and operated healthcare system in B/CS, has 4 convenient locations; CapRock Hospital with ER, CapRock 24-Hour Emergency Center, CapRock Urgent Care at Century Square, and CapRock Urgent Care at Jones Crossing. Visit CapRockHealthSystem.com
Never miss the latest news from TexAgs!
Join our free email list