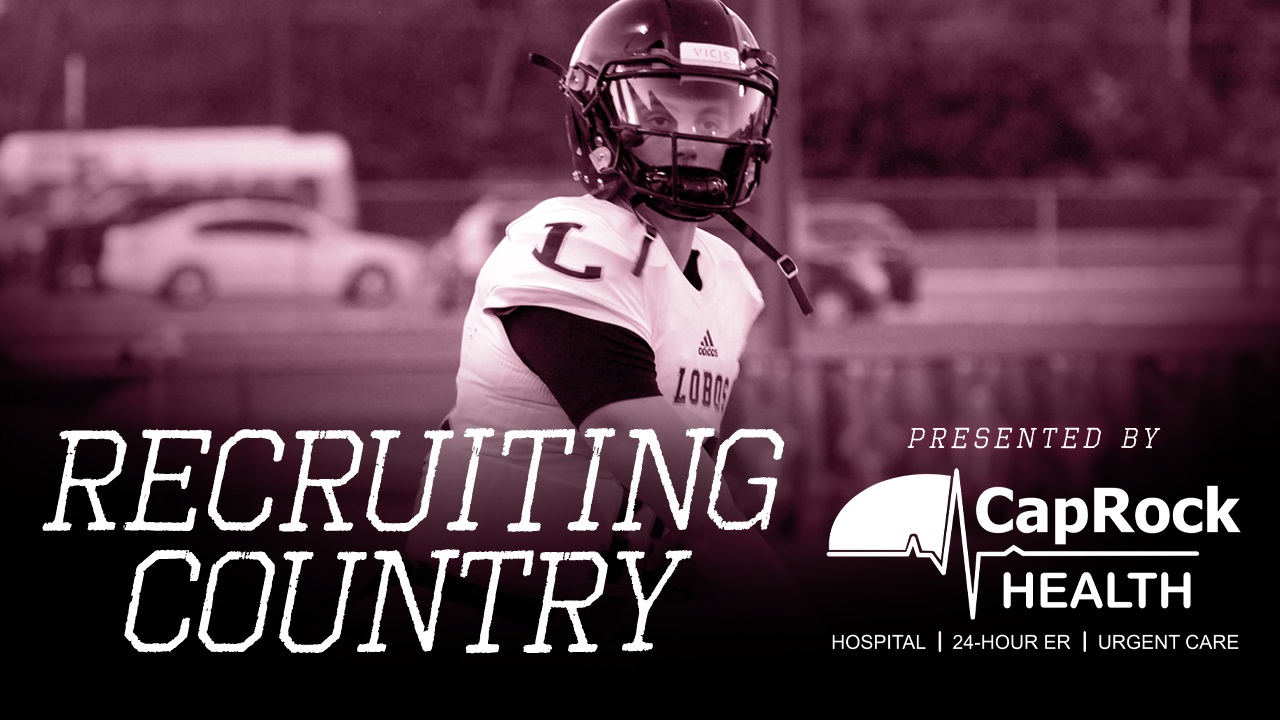 Texas A&M Football Recruiting
Recruiting Country: The latest recruiting news surrounding the Maroon & White
---
Key notes from Recruiting Country
All the reports from the officials were great. I think A&M always feels good after they get them on campus for an official visit. This weekend that was Ronald Williams‍, Malik Hornsby‍, Devon Achane‍ and Zach Evans‍. We reported last week that Malik is being recruited as an athlete by the A&M staff.

Malik Hornsby‍'s recruitment has been really cool to follow in regards to A&M. They've been upfront with Malik from day one. That's why the Aggies are still in it right now. I think Malik will go look at all these schools that are recruiting him to play quarterback. I think he's going to wait until the February signing day and let it play out. Purdue and Baylor are the main schools in on him at QB right now.

With Zach Evans‍, I think the Aggies made it clear how they would utilize him should he come to Aggieland. I think the Aggies are right up there in the mix with Georgia, LSU, and even Alabama. This is a marathon. I personally wouldn't be surprised if Zach waited until the February Signing Day. You had to like the show A&M put on with the two-back sets.

I'm excited for Friday night to see what Devon Achane‍ and Fort Bend Marshall can don on Friday night against A&M Consolidated. This is going to be a really fun game to watch. This is two of the best teams in the State, and this is a second-round matchup. Achane's numbers this year are insane, the only difference is the return yards from last year. But that's because nobody will kick to him.

We don't know the exact number of spots remaining, that's what makes this interesting. I think if it's six guys, then it's two running backs, two defensive backs, a linebacker, and a defensive lineman.
Underrated prospects not committed to Texas A&M?
I would say Nate Floyd‍ locally committed to Texas Tech. Devin Price‍ and Josh Bankhead‍ are both underrated, but they're committed to the Aggies.
He had a season-ending knee injury last season, but he's close to a 1,000-yard season this year. Hop is working on going to see him on Friday.
Could Texas see some de-commits?
They might. I don't know how much turnover you see on that staff. Those are Tom Herman's guys on that staff. It's hard to speculate on who could or could not end up signing with them.
I think there is some interest on Scooby's side, for A&M it's a numbers game. I know he is interested in coming to Texas A&M.
How many guys will A&M sign in December?
I think A&M signs one running back in the early signing period. As far as the rest of the class, I expect them all to sign on December 18th.
How is Devon Achane‍ not a Five-Star recruit?
I think some of these guys who do the rankings don't want to be wrong. His size is what creates his detractors. He has also put up these numbers all year, while only playing about being out by halftime in most of his games this year.
With Demond Demas‍ ineligible by the UIL, will he play in an All-American game?
I think he could, but I do not know if he will. He hasn't played football all season. He is starting to play basketball for Tomball starting in January.
A SPECIAL THANKS TO...
CapRock Health System, the only 100% locally owned and operated healthcare system in B/CS, has 4 convenient locations; CapRock Hospital with ER, CapRock 24-Hour Emergency Center, CapRock Urgent Care at Century Square, and CapRock Urgent Care at Jones Crossing. Visit CapRockHealthSystem.com
Never miss the latest news from TexAgs!
Join our free email list