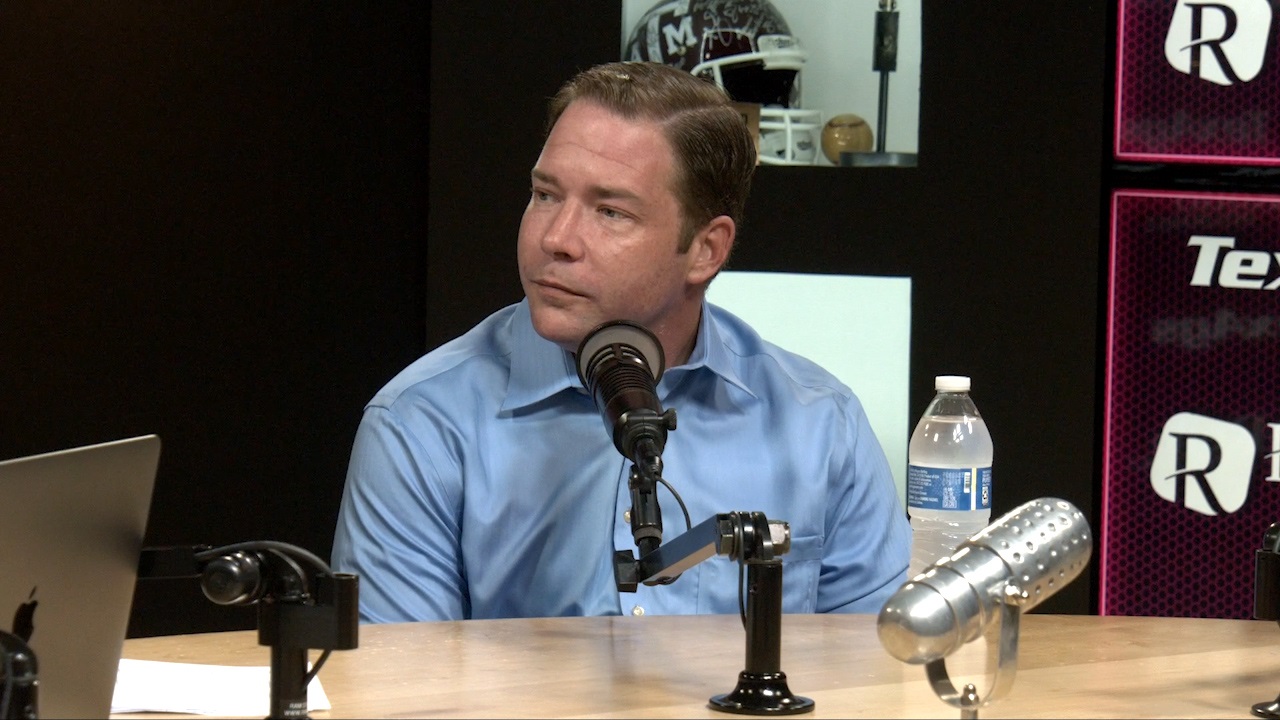 20 years later, Bonfire survivor John Comstock looks back on collapse
---
Key notes from John Comstock interview
John Comstock: After 20 years, some people forget what happened at Bonfire. Some students on campus today weren't alive when it happened, so it's a good time to remind the A&M community.
Charlie Minn, producer of The 13th Man: Some people can't name any of the fallen Aggies, so this The 13th Man documentary is a way to honor and remind people of those who lost their lives and the 27 who were injured. As time passes, people tend to forget, and that's why we can't wait to release it.
I was a guest speaker on the A&M campus a few years back, and I visited a class. Two students walked me to the Memorial, and I could see how unified people are here. A&M is the friendliest campus I've been on.
John: It took a while for me to open up about what happened, but I began a career in motivational speaking a couple of years ago, so I'm comfortable talking about it now. I have some vivid memories: it smelled like wood, I remember what it looked like from the third tier of the stack and there was music in the background. A friend from high school was up there with me. They went down to go to the bathroom and get food, and he asked me if I wanted to go. I stayed, and that friend stepped out of the bathroom as Bonfire started to go down. They put together a list of people they knew were there, and I wasn't on the list.
Now, ten years later, I'm a survivor, and it changed me for the better. It made me who I am; anyone who can come back from a traumatic experience can come out stronger. The first two years after, I was uncertain about my physical health. It took me ten years to be over everything and talk about it. That's around the time I got my ring and degree. When it first happened, we weren't sure if I'd be able to go back to school. Every November 18, I'm reminded of and think of the 12 people we lost
In the beginning, I asked, "why me" a lot. "Why" was an endless rabbit hole, and I realized I was asking the wrong question. It should be, "what do I do now?" I can't change what happened. It doesn't define who I am, but it molded me into the person I am today.
Charlie: The focal point of the documentary is John's recovery, but we go back to that day and interview first responders, family members, victims, witnesses and survivors. It provides a historical look at Bonfire, including footage from all decades dating back to the '20s. We want to respect the tradition.
John: I'm still pro-bonfire, the camaraderie with classmates is near and dear to my heart. I'm proud students carry out the tradition but don't want anyone going through what I did. I'm an old Aggie, so it's nice to just go out and watch now. I'm a pretty normal guy now with an 8-5 job. I work for the Texas A&M University System, and in my time off, I speak, and I'm a husband and father.
Charlie: The purpose of The 13th Man is to never forget the fallen or injured Aggies. They deserve recognition.
John: Keep the spirit alive. Remember the 12. Never give up. I embody Bonfire because it's the Aggie spirit.
Never miss the latest news from TexAgs!
Join our free email list