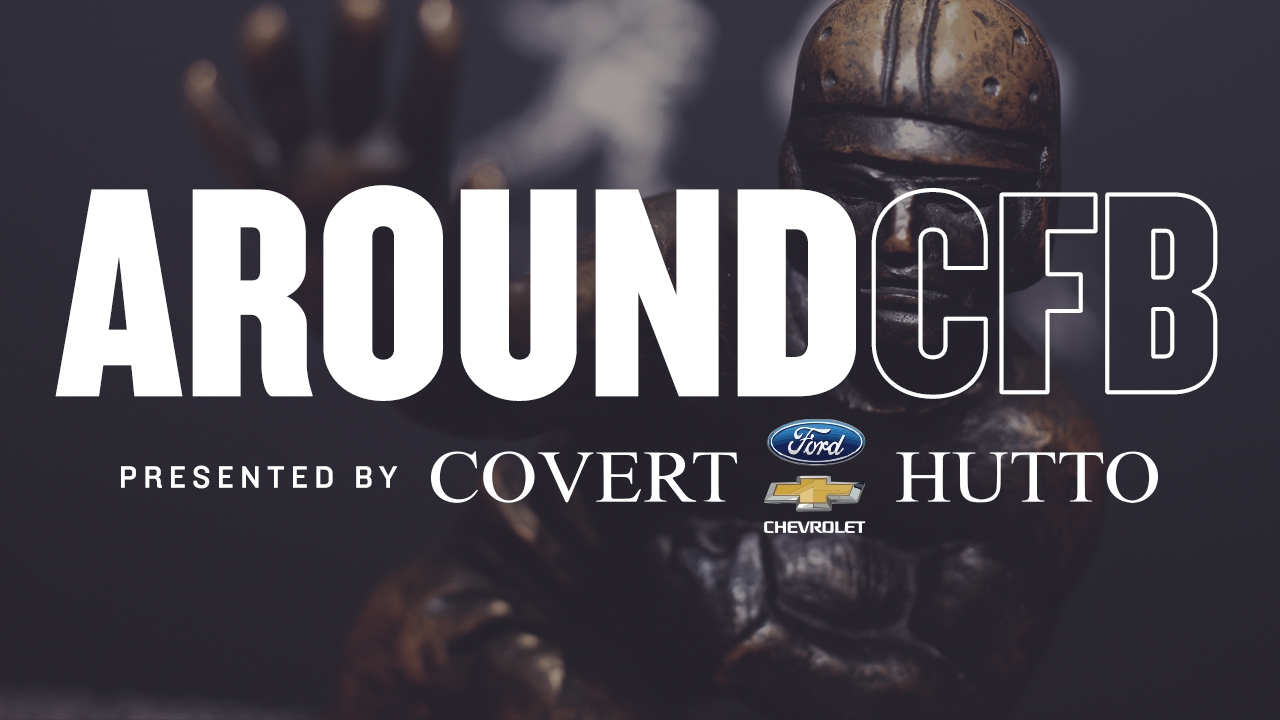 Photo by Brad Penner-USA TODAY Sports
Texas A&M Football
Around CFB: Once strong Pac-12 struggling to remain relevant
---
Though it might seem hard to believe, not that long ago the Pac-12 was among college football's powerhouse conferences. In fact, some felt geography and population would ensure the Pac-12 would someday challenge the Southeastern Conference as the superior football conference.
Just three years ago, five Pac-12 teams finished among the final AP rankings: No. 3 USC, No. 4 Washington, No. 12 Stanford, No. 17 Colorado and No. 23 Utah upstaged the SEC, which counted only No. 2 Alabama among the Top 12.
Times have changed. And keep changing. Now, the Pac-12 hopes it can climb above the ACC to avoid consideration as the weakest "Power 5" league.
Arizona State's victory over Cal on Friday night ensured the Pac-12 would enter October without an unbeaten team for the first time since 2009. That's when the conference had only 10 teams.
That's also the year the Pac-12 hired Women's Tennis Association chairman Larry Scott as its commissioner. A year later, the Pac-12 added Colorado and Utah. Soon after, Scott tried to arrange a deal to expand to 16 teams. Of course, that deal failed. A lot more failure has followed.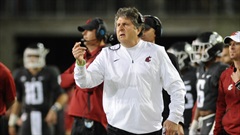 TexAgs
In the last two seasons, the only Pac-12 team to finish in the Top 10 was No. 10 Washington State in 2018. Currently, the highest-ranked Pac-12 team is No. 13 Oregon (3-1). Oregon is one of seven Pac-12 teams with only one loss, which may seem encouraging. Except really there are no significant non-conference victories.
The conference's only win over a ranked team is Arizona State's 10-7 victory over Michigan State, which is currently ranked No. 25. The Spartans likely will fall out of the rankings after facing Ohio State this weekend.
Actually, Oregon's opening 27-21 loss to now No. 7 Auburn is the Pac-12's best showing. It also sets up the Pac-12's best — perhaps only — hope to get a team in the College Football Playoff. Oregon would need to win the remainder of its games while hoping Auburn does the same and emerges as the SEC champion. That would mean Auburn beats Alabama, LSU and Georgia (twice).
It's come to that for the Pac-12, which raises the obvious question of "why?" It's the only major conference west of the Rockies and its main recruiting base is California, the nation's most populated state.
So, why can't the Pac-12 capitalize on that to become a stronger league?
Probably because the conference's coaches outside of Washington's Chris Petersen and Stanford's David Shaw aren't that impressive. Clay Helton inspires yawns at USC. Chip Kelly is failing miserably at UCLA. Washington State's Mike Leach is certainly interesting and entertaining but has never won a championship. The jury is still out on Arizona State's Herman Edwards, Oregon's Mario Cristobal, Cal's Justin Wilcox and Colorado's Mel Tucker.
History shows Pac-12 coaches need to recruit California successfully to win big. But in the 2019 recruiting class, 11 of the Top 30 players in California (as ranked by 247sports) signed with teams from other conferences or Notre Dame. That left 12 teams fighting over the remaining two-thirds of the state's top prospects.
Typically, the Pac-12's national profile is comparable to USC. If the Trojans are strong the Pac-12 seems strong. Indeed, USC was perhaps the nation's premier program from 2003-05. This year the Trojans appear destined to finish 8-4 or 7-5. But that might be good enough to put USC in the Pac-12's upper echelon.
Heisman watch (if my ballot was due today)
1. Jalen Hurts, Oklahoma, QB: The Sooners quarterback passed for 415 yards and 3 touchdowns and rushed for 70 yards and another TD in a 55-16 blowout of Texas Tech. He's accounted for 17 touchdowns — 12 passing, 5 rushing. He remains second in the nation in total offense with 1,738 yards.
2. Joe Burrow, LSU, QB: Although the Tigers were idle last week, Burrow remains third in the nation in total offense with 1,540 total yards. All but 20 have come through the air. He's thrown 17 touchdown passes and has rushed for another.
3. Tua Tagovailoa, Alabama, QB: Last year's Heisman runner-up passed for 418 yards and 6 touchdowns in a 59-31 victory over Ole Miss. He now ranks third in the nation in passing and eighth in total offense. He's accumulated 1,763 yards of offense and is responsible for 25 touchdowns (23 passing, 2 rushing).
4. Justin Fields, Ohio State, QB: The transfer from Georgia is surging. He passed for 212 yards and 3 touchdowns and rushed for 72 yards, including a 15-yard score in a 48-7 victory over Nebraska. Fields has thrown for 16 touchdowns and run for 7.
5. Sam Ehlinger, Texas, QB: The Longhorns were open last week, but Ehlinger still is fifth in the nation in total offense. He's passed for 1,237 yards and rushed for 191. He has thrown 15 TDs and rushed for another.
Predicted playoff participants
1. Alabama: The Tide's offense may be the nation's most explosive. When/if the defense comes around, Alabama may be unbeatable.
2. Ohio State: The Buckeyes have won all five games by at least 24 points.
3. Oklahoma: No doubt, the Sooners are dangerous offensively. They still have to prove they can be as lethal against good defenses. Two of their four opponents rank among the nation's bottom 10 in total defense. Another is an FCS team (San Dakota State) that allowed 53 points to Houston Baptist.
4. Clemson: The Tigers keep winning but had to squeak past an opponent (North Carolina) it projected to beat handily. Of course, that's Clemson's MO.
This week's best games
No. 7 Auburn at No. 10 Florida: Auburn suddenly looks like a legitimate national championship contender. The 10th-ranked Gators will be the third ranked opponent Auburn has faced.
No. 14 Iowa at No. 19 Michigan: Is unbeaten Iowa for real? Is Michigan as bad as it appeared in a loss to Wisconsin? The answers should come in Ann Arbor.
No. 25 Michigan State at No 4 Ohio State: Spartans are next to try to slow down Buckeyes. They probably won't, but — hey — it's a matchup of ranked teams.
Arizona at Colorado: Clash should decide whether 3-1 Wildcats or 3-1 Buffaloes are bona fide challengers in the Pac-12 South.
No. 18 UCF at Cincinnati: The inside track in the American Conference East Division is at stake. UCF (4-1) has been the conference's powerhouse in recent years. Cincinnati, which has lost only to Ohio State, could be a real threat.
MESSAGE FROM OUR SPONSOR
Call or text Chad at Covert Ford in Hutto at 512-633-4819 For new Fords, Chevys and over 900 pre-owned vehicles. Thanks and Gig 'em.
Never miss the latest news from TexAgs!
Join our free email list
PRESENTED BY