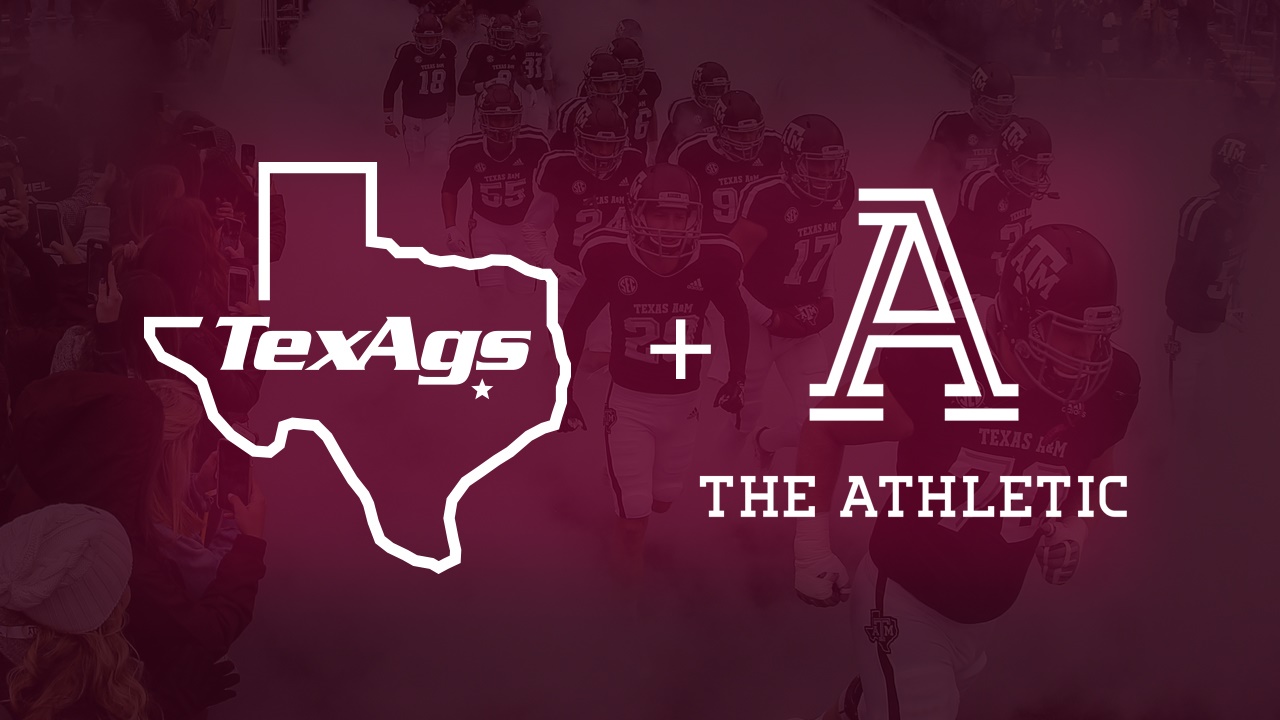 Texas A&M Football
TexAgs and The Athletic partner to share premium content
---
Included at the top is an interview with Andy Staples from TexAgs Radio this morning.
For years now, we at TexAgs have been working to ensure we remain the premier source for coverage of Texas A&M sports. We've done that by improving and expanding our capacity in multiple areas, growing our staff and taking advantage of strategic opportunities to improve the TexAgs experience for our subscribers.
As we near kickoff of the 2019 college football season, we have a new opportunity to offer TexAgs Premium subscribers access to selected premium content from The Athletic. This partnership will enable us to provide our community some exciting new coverage of the national college football and basketball landscapes, the NFL draft, and more.
The Athletic continues to prove itself an exceptional source for sports coverage of all kinds, announcing another expansion of their national college football reach Monday. TexAgs is excited to fill that role in The Athletic's coverage of Texas A&M by also providing them with a regular selection of our content.
"I think it's awesome because TexAgs knows everything about Texas A&M," said Andy Staples, college football writer for The Athletic. "I know you guys know everything that's going on at Texas A&M, and that's really what The Athletic is about is owning a beat. There wasn't anyone else we could go to where we say, 'We own this beat.'"
The model and mindset of The Athletic is a natural fit for a cooperative relationship with TexAgs, and we are excited about the opportunity to both provide our subscribers new content from some of the best in the business and grow the reach of our coverage of Texas A&M athletics.
"We at The Athletic know Aggies fans are fired up about Jimbo Fisher and the coming season," The Athletic's editor-in-chief for college football Stewart Mandel said. "We've long admired the quality of TexAgs' coverage, and this partnership should be exciting for both sites' subscribers."
We'll have more details soon about this partnership, but for TexAgs subscribers, the only obvious change will be the ability to read prime content from The Athletic each week right here on TexAgs.
Never miss the latest news from TexAgs!
Join our free email list