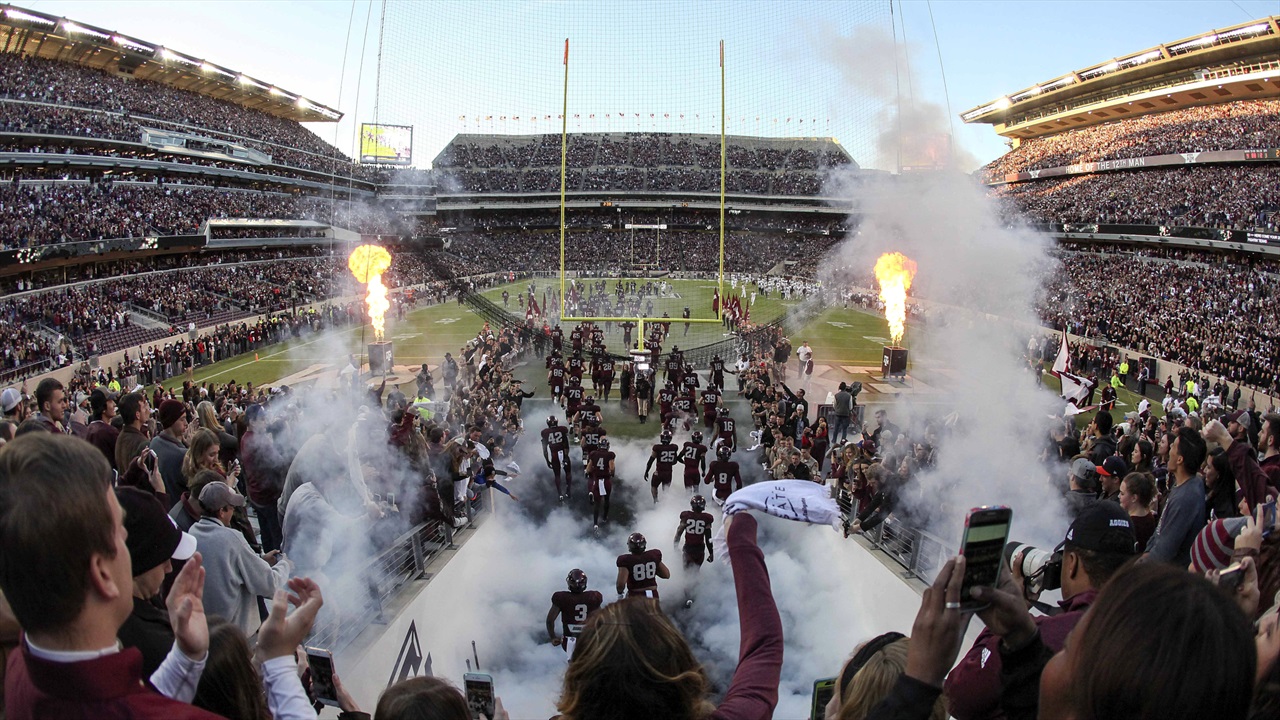 Photo by John Glaser/USA Today Sports
Texas A&M Football
Resuming the Rivalry: If Texas wants to play A&M again, money talks
---
The Bible tells us there is a time for everything. A time to be born and a time to die. A time to kill and a time to heal. A time to weep and a time to laugh.

With that in mind, there may come a time when Texas A&M and Texas resumes its football rivalry. But now definitely is not the time.

Once, the feeling here was Texas A&M should renew the series because it was a statewide tradition and part of our heritage. I was wrong.

Several factors have changed my point of view, from Texas' shameless campaigning through the media and the revisionist history of Texas fans to the fact that A&M's schedule annually is already significantly more challenging than the Longhorns'.

Last summer Texas coach Tom Herman called for the series to resume. He said in a radio interview: "In my perfect world, you would play one big-time Power 5 [non-conference] opponent."

Fine. A&M plays Clemson. You can't get more big-time than the national champion. In upcoming seasons A&M will also play Notre Dame and Miami. Big time opponents.

Yet, the media—state and national—reacted with a barrage of articles that seemed intent on pressuring A&M to do what Texas wanted. Sorry. That ship sailed in 2012.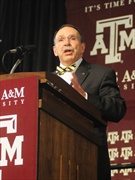 Andrew Kilzer, TexAgs
Texas Athletic Director Chris Del Conte could have phoned A&M AD Scott Woodward and asked if a game could be scheduled. If Woodward had said no, Del Conte could call another team to schedule a game.

Instead, Texas responded like some high school kid who got dumped and is asking friends (in Texas' case the media) to plead his case to be reunited.

Of course, the ironic twist to the story is that Texas ended the series in the first place. Texas and Big 12 apologists like to say A&M ended the series by moving to the Southeastern Conference in 2012. They conveniently omit the rather obvious fact that Florida State plays Florida, South Carolina plays Clemson, Georgia plays Georgia Tech and Kentucky plays Louisville.

Then-A&M president Bowen Loftin was even on record saying A&M was willing to continue the series. However, then-Texas Athletic Director DeLoss Dodds refused to schedule A&M and encouraged other Big 12 teams not to play the Aggies. These are documented facts.

Yet, Texas fans—and some media—make the ludicrous claim that A&M is "afraid" to play Texas. So A&M will play Clemson, which has won two national championships in three years, but is scared of Texas, which in the last three seasons has lost to Maryland (twice), Cal and Kansas?

Longhorns advocates also chide A&M for playing a weak schedule because SEC teams have four non-conference games. One of those often is against an FCS opponent.

Yet, those same critics refuse to look at the totality of the respective schedules. For example, A&M's 2019 opponents were a combined 93-63 last season. By comparison, Texas' opponents were a combined 82-71.

Still, Longhorns degrade A&M's non-conference schedule. While refusing to acknowledge Clemson they mention A&M plays UTSA, Texas State and FCS member Lamar.

Texas likes to brag that it's upgrading its schedule by playing the likes of LSU, Arkansas and Alabama in upcoming years. Yeah … they're upgrading by playing teams that A&M plays every year.
What they fail to point out is that Texas plays Rice, which last season lost to UTSA. The Longhorns also play Louisiana Tech. True, Texas doesn't play an FCS team, but the Longhorns do play Kansas, which last season lost to an FCS opponent.

Texas likes to brag that it's upgrading its schedule by playing the likes of LSU, Arkansas and Alabama in upcoming years. Yeah … they're upgrading by playing teams that A&M plays every year.

But the sniping could be put aside. An agreement could be reached to resume the rivalry. The timing just has to be right.

And the right time to resume the rivalry is easily ascertained.

The Permanent University Fund is a state-owned multi-billion dollar endowment which annually distributes hundreds of millions in revenue to the University of Texas and Texas A&M.

Texas receives two thirds of the annual pay out. If $900 million is distributed, Texas receives $600 million and A&M receives $300 million.

Texas officials have indicated they would do anything to resume the football series. A&M should take the position that it would agree to resume the rivalry when Texas agrees to evenly split the PUF revenue.

Until that time, A&M shouldn't play Texas.
Never miss the latest news from TexAgs!
Join our free email list