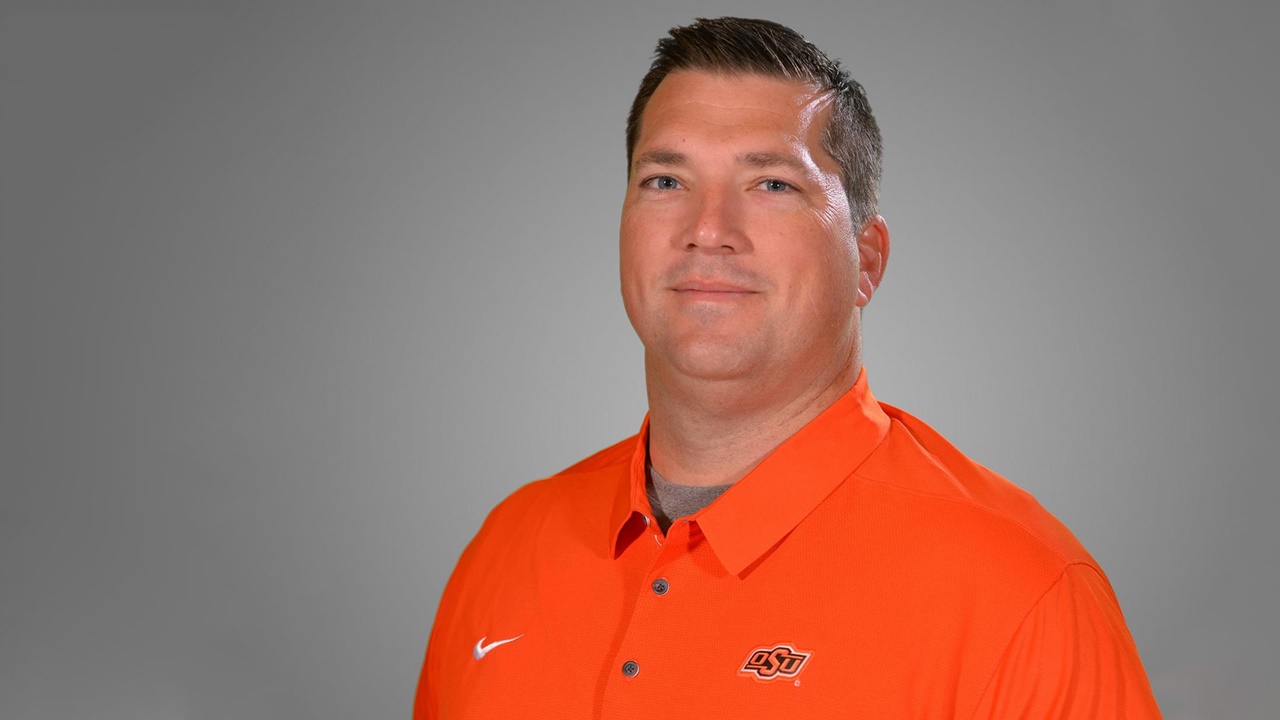 Photo by Oklahoma State Athletics
Texas A&M Football
Texas A&M hires Oklahoma State's Josh Henson to coach offensive line
---
When news of Jim Turner's exit began to leak out of Cincinnati prior to National Signing Day, I stated that Aggie head coach Jimbo Fisher would waste very little time in finding and hiring a replacement. Things played out as expected (and fittingly) with Fisher doing what he did so many times during the 2019 recruiting cycle.
Jimbo was able to land the first coach he targeted, venturing north of the Red River and grabbing an old friend and assistant in Josh Henson. The former Oklahoma State offensive lineman began his career working for Les Miles in Stillwater before moving on to LSU, where he spent one season under Fisher as the Tiger tight ends coach and recruiting coordinator. After two seasons on the job managing the Bayou Bengals recruiting efforts (which produced a pair of top-10 classes), Henson was on staff when the Tigers won the 2008 national title.
From there, Henson found his way to the Big 12 and eventually the SEC East, where he was the Missouri Co-Offensive Line coach from '09-'12 before ascending to serve as Gary Pinkel's Offensive Coordinator/OL coach from 2013-2015. During that time, Henson was the play-caller for consecutive SEC East title-winning squads, guiding a pair of very high-powered, explosive Tiger offenses that got it done through the air and on the ground. I know most of us have blocked the games out, but both of those Mizzou teams beat A&M, including running for nearly 350 yards while amassing just under 600 total at Kyle Field. When Pinkel stepped down in Columbia, Henson found his way back to Stillwater, where he served as an analyst for Mike Gundy before taking over the Cowboy offensive line in 2017 and last season.
Henson has drawn pretty high praise from more than one of the college football coaches without A&M ties that I've spoken with.
Considered one of the better recruiters in the country as far as OL assistants go, Henson has drawn pretty high praise from more than one of the college football coaches without A&M ties that I've spoken with over the past 24-48 hours. He's very well respected for his in-game prowess, and as an Xs and Os teacher and recruiter. Ironically enough, he'll walk onto campus and find a couple of former OSU commits in his meeting room in Ryan McCollum and starting tackle Dan Moore.
I think it's pretty clear how highly Jimbo Fisher regards his most recent hire considering how quickly he moved on the man who once sat in on his staff meetings in Baton Rouge. Sure, there are two or three guys in the country who are unattainable and locked into wherever they're at (folks like UGA's Sam Pittman, the highest-paid OL assistant in college football), but the fact of the matter is that Fisher could have gone out and pursued just about anyone he wanted (including a couple of NFL assistants who were very interested in the job), but he identified his man in very short order.
Fisher was able to land a guy with extensive SEC experience, someone who has recruited in Texas for years and an assistant who was a high-level coordinator and play-caller. In other words, this hire checks all of the boxes and has folks inside of Bright pretty excited. An important hire with what the Ags bring back up in the trenches and with what's out there in the Lone Star State in terms of high school talent from the 2020 and 2021 ranks.
Never miss the latest news from TexAgs!
Join our free email list