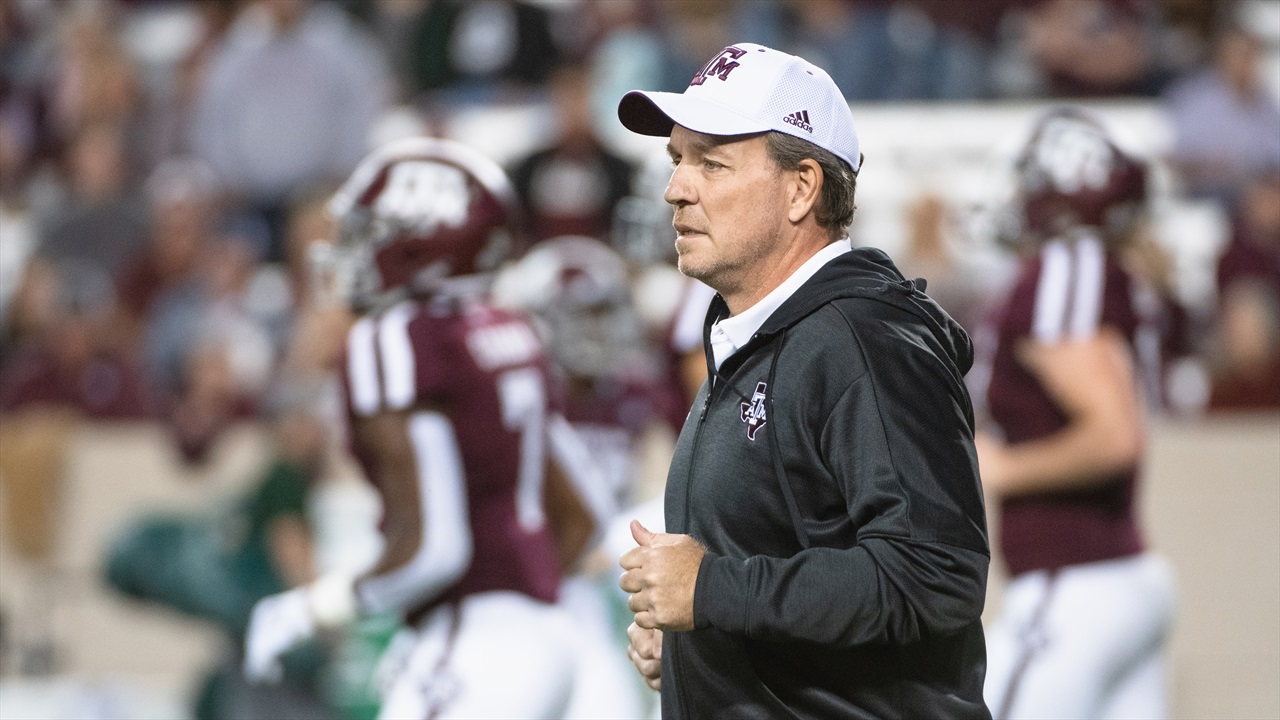 Photo by Rey Romo, TexAgs
Texas A&M Football Recruiting
Recent de-commitments no reason for Battered Aggie Syndrome
---
Battered Aggie Syndrome is kind of like syphilis. If left untreated, BAS can damage the brain and cause severe psychiatric issues.
That's the theory, anyway. That theory would seem to be sound judging by the reaction to recent news of two de-commitments from Texas A&M's 2019 football recruiting class.
Some recruits flipped. Some Aggies flipped out.
They took to message boards to assail A&M coach Jimbo Fisher and staff. They lamented the departure of previous assistant coaches. A few even wail over a collapsing class.
All this angst over a program whose recruiting class is ranked No. 2 by ESPN and No. 3 by 247 Sports with one week to go until the early signing period.
If any Aggie had been void of all recruiting information until today—and then learned the Aggies' class current ranking—they would be delighted. Instead, two guys flip and they become demented.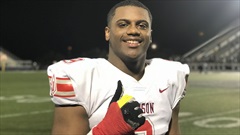 TexAgs
Alabama has had prospects flip. Georgia has too. So has Michigan, Ohio State, Oklahoma. De-commitments are just a part of the recruiting process. Yet, some with BAS seem to have difficulty accepting that reality.
Don't want to worry about players flipping? Then offer players other teams don't want. Fisher won't play that game because he's aiming to play in championship games.
Still, any recruiting negativity can cause normally levelheaded Aggies to lose their minds.
Those suffering from BAS-induced dementia—or NueroBAS as it's scientifically known—should repeatedly pore over the list of prospects that remain committed to Fisher's rising program.
There's defensive lineman DeMarvin Leal‍, the five-star prospect rated the best defensive lineman in the state of Texas. Leal is so good that Alabama has relentlessly tried to pry him away from Fisher to no avail.
There's five-star offensive tackle Kenyon Green‍, who is rated the best player in the state. There's safety Brian Williams‍, who is rated among the nation's Top 30 prospects by ESPN.
Overall, A&M has commitments from 12 players that are ranked among ESPN's Top 300 prospects. That's more than Clemson, LSU, Auburn, Michigan, Ohio State, Notre Dame, Oregon and Florida State among others.
There remain several highly-rated high school and junior college prospects that are heavily considering A&M. The Aggies recruiting class isn't collapsing. It's going to get better.
By the way, it will be Jimbo Fisher and his staff developing those players.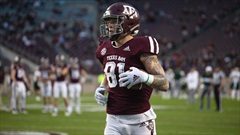 Rey Romo, TexAgs
Also, consider that Fisher and his staff also have a knack for finding diamonds in rough that the recruiting services aren't so high on.
Be honest. Last year were you familiar with junior college tight end Jace Sternberger before Fisher brought him to College Station? He arrived as a three-star prospect. In one season under Fisher he's become a consensus All-American.
Prospect perusal should work like penicillin for those with advanced NeuroBAS. That figures to cure what ails you and restore sound brain function.
If BAS suffering continues? Then just sigh fellas… and rewatch the LSU game as often as possible.
Never miss the latest news from TexAgs!
Join our free email list
PRESENTED BY