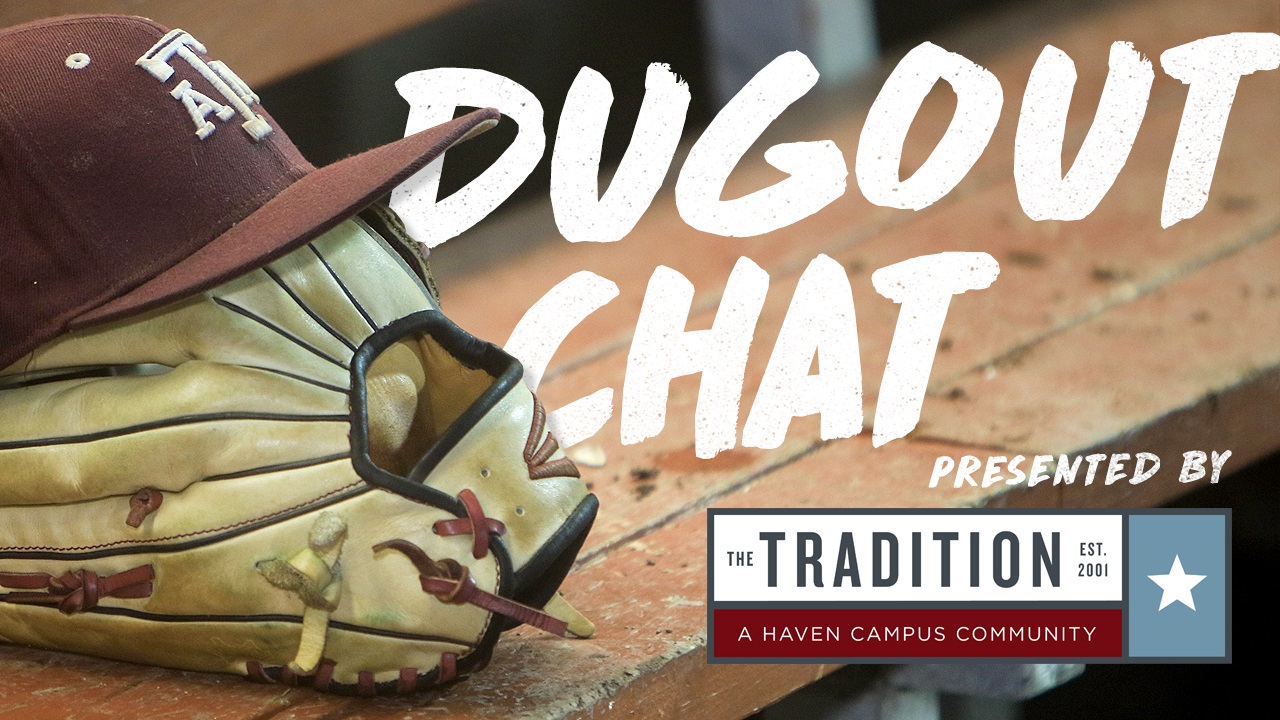 Texas A&M Baseball
Aggie pitcher Kaylor Chafin on facing Tennessee, his role and more
---
On his decision to attend Texas A&M...
"Grew up here – my brother is 10 years older than me and came here, so it's kind of just where I grew up."
On his strikeout pitch...
"Just mainly attacking the zone and trusting everything. Fastball, curveball, changeup – just throw strikes and let it happen."
On expecting to be the set-up guy this season...
"I did. I did. I expected to be here. This is kind of where I wanted to be last year and had a rough start, and this year I kind of went with it and decided I needed to take what I deserved."
On the freshman class...
"I have. I mean, a lot of guys started off mature to begin with and really helped get everything started, and now a lot of the younger guys are stepping up and you can see it out on the field. We are starting to get something going here."
On playing Tennessee this weekend...
"Mainly just do what we have been doing and playing the way we did against Alabama and just keep things going defensively. On the mound, just throw strikes and then give our hitters the chance to have big innings."
On the team's 'never give up' attitude...
"I think it kind of stems from the TCU and Baylor games where we kind of thought we had some games there and we let them slip away. Now we just need to keep the foot on the pedal, never give up and just continue to play throughout the game."
On his walk-up song...
"I wanted to kind of find something that generic fans would like and know, and then I needed something funny to kind of match my attitude a little bit."
Never miss the latest news from TexAgs!
Join our free email list