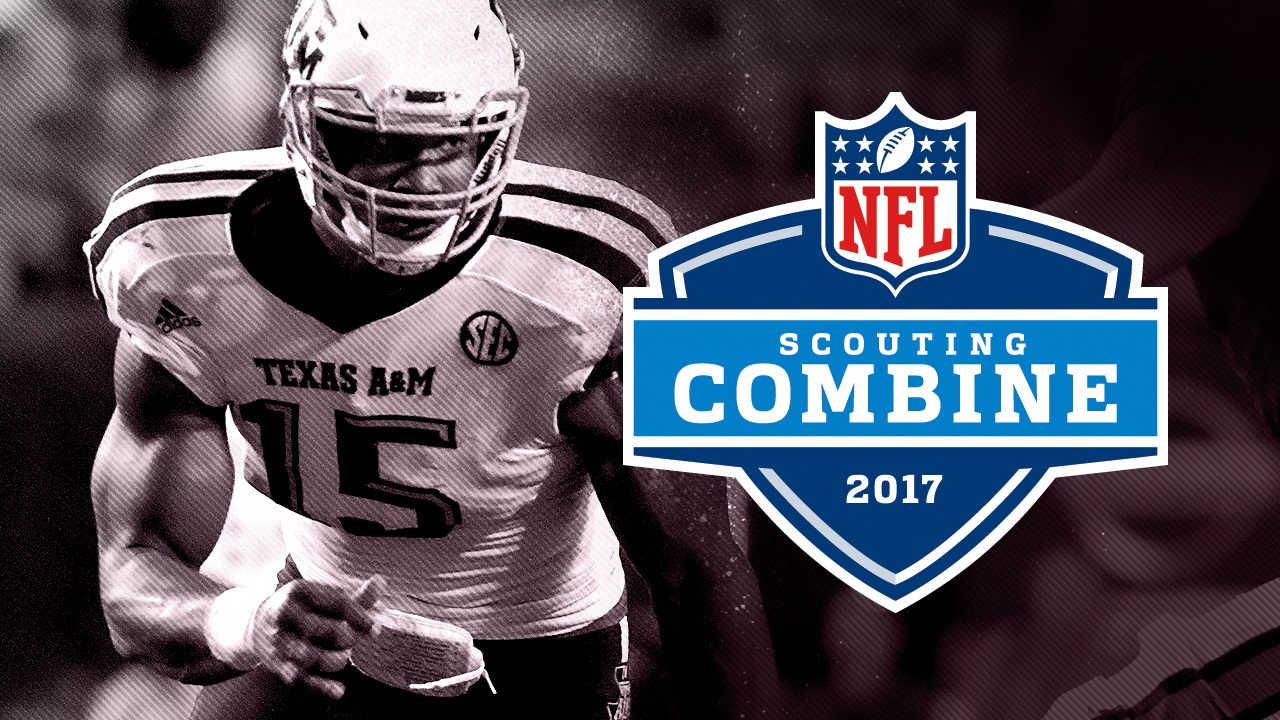 Texas A&M Football
Watch Myles Garrett dominate the 2017 NFL Combine
---
Before workouts even began, Myles Garrett said his goal was to "dominate" the NFL Combine.
Well, mission accomplished.
His other goal was to "not make any more crazy videos" — referencing his
light-hearted plea
to the Dallas Cowboys to trade up and draft him.
Mission accomplished there, too. Although things might have gone wrong on that front had he chosen to answer
the weirdest question of the combine
differently.
So both goals were accomplished this weekend, as he predictably steamrolled his way through every workout, beginning with the bench press on Saturday and finishing with the broad jump on Sunday.
He also dominated the media room,
according to John McClain
. Again, anyone who has followed Garrett over the past few years shouldn't be the least surprised.
He began his physical display by putting up 33 reps at 225 lbs. on the bench press, good for second among defensive linemen.
He then woke up bright and early Sunday morning and promptly ran a 4.64 second 40-yard dash (at 272 pounds), which out-paced three of the top quarterbacks in the draft.
But he wasn't near finished. His next stop, the vertical jump, would prove to be his most eye-popping of the combine, as he posted a staggering 41" leap. As of now, that puts him tied at #2 at the entire combine...behind only teammate Speedy Noil's 43.5".
He finished his day at the broad jump, posting a distance of 128". For context, that's better than both Von Miller (126.0") and Jadeveon Clowny (124.0").
The only "misstep" for Garrett came on his second 40, where he stumbled toward the end and yet still posted a 4.76s. He was disappointed enough in his time that, according to NFL Network, he will reportedly run his 40 again at A&M's Pro Day.
The only thing left for Garrett is the 3-cone drill and 20-yard shuttle, which are generally posted toward the end of the day. But for now, let's get a little historical context for his day and see how he compares to another physical freak to recently come through the Combine, 2014 #1 overall pick Jadeveon Clowney.
It seems obvious what should happen in Philly when the Browns make their first selection, but...you know, it's the Browns, so...stay tuned.
Never miss the latest news from TexAgs!
Join our free email list