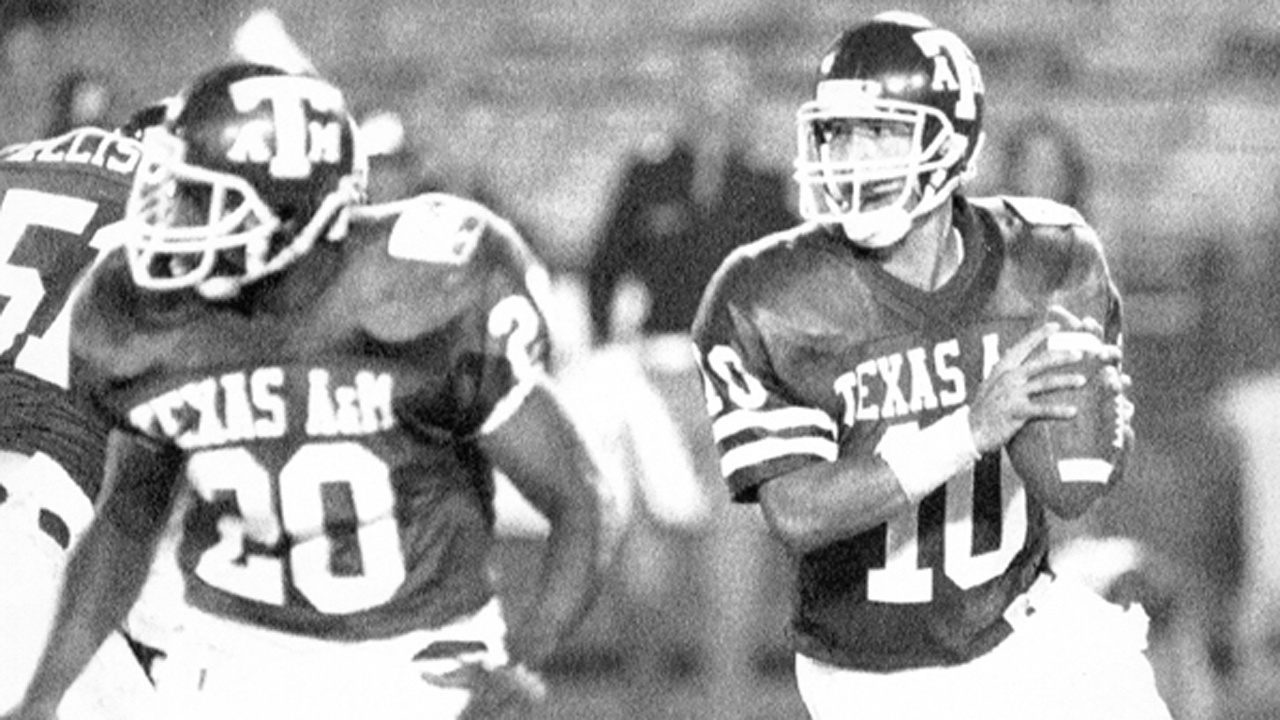 Photo by www.aggiesports.com
Texas A&M Football
Aggie Flashback with Jeff Granger
---
Key quotes from Jeff Granger interview:

"The park (Blue Bell Park) is unbelievable... now it is a five-star hotel kind of atmosphere."
"It was meant for me to go to A&M, and it was the best decision I've ever made."
"Football facilitated me going to college."
"I didn't understand how much stress or a burden on my body and my mind it would be to be technically doing three things at the same time with football in the fall, baseball in the spring and going to school full time."
"I never had an off-season or had any down time, but I just didn't know any better."
"I just went out there and tried to throw strikes [during the 21 strike out game against Lubbock Christian]."
"That whole year [1993] was nothing but fun. We had a great record. We had a great group of guys... we went out and we just played."
"That first year [in the pros] was a blur... I felt like I was there for 28 days and I was gone."
"We always dreamed of being in the big leagues. I was very fortunate to be in the right place at the right time. Not saying I didn't work for it. A lot of blood, sweat, and tears went into it."
Never miss the latest news from TexAgs!
Join our free email list