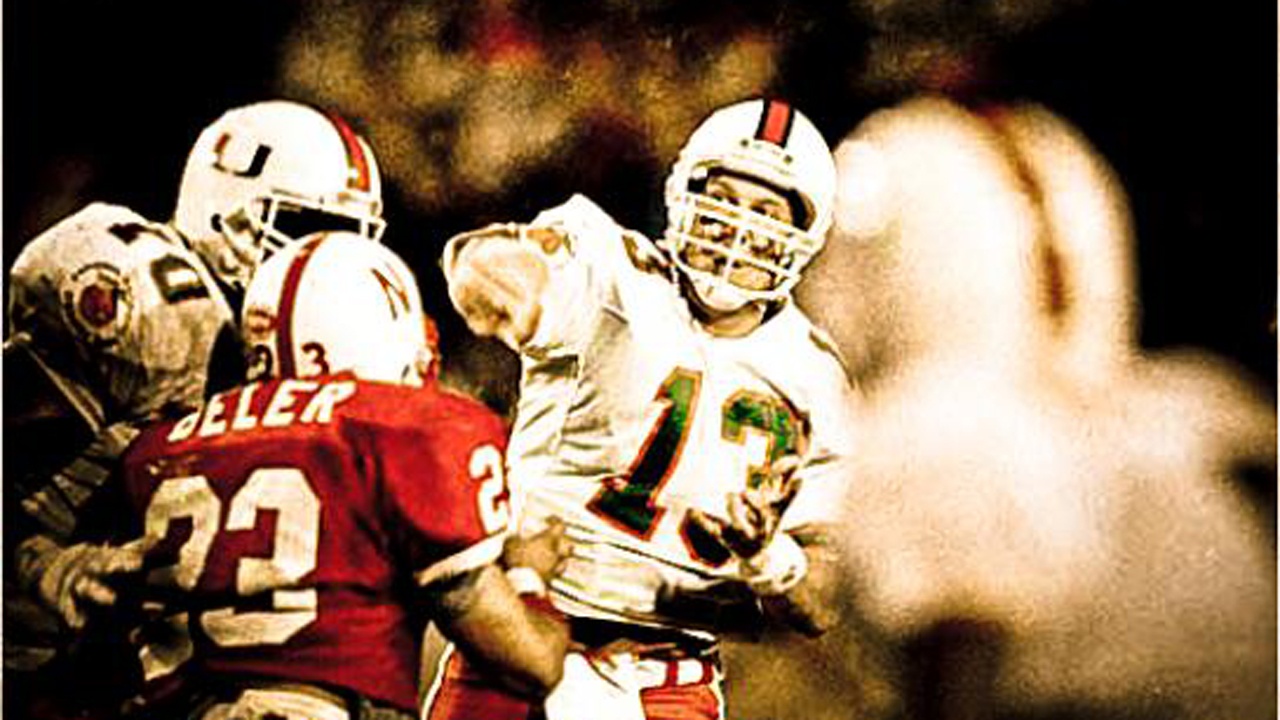 Photo by gamedayr.com
Texas A&M Football
Gino Torretta gives his take on Johnny Manziel, 2012 Heisman race
---
Notes from Gino Torretta interview

* Johnny Manziel has had a phenomenal year. He was fortunate to see him play firsthand against Arkansas, and believes that people focused too much on Arkansas being down than how great Johnny played in that game. His performance in that game was amazing and one of, if not the best, he has season all season.
* He hopes that the Heisman voters can do the right thing and get behind Manziel's campaign. He wants people to vote for who they think is the most outstanding player instead of listening to someone else or basing their vote on a preconceived notion. He isn't sure if Manziel can duplicate his success next year because he has set the bar astronomically high this season.
* He doesn't understand people calling Manti Te'o an 'outstanding' player while referring to Manziel as an 'exciting' player in the same sentence. Saying Manziel is 'exciting' infers that he is only an up and comer, while realistically, he was at or near the top of all players this season.
* He is calling the Texas-Kansas State game this weekend and will get to see Collin Klein play one more time, but right now Manziel has the edge for his vote. He believes that Aaron Murray can get back into the discussion with a great game against Alabama this weekend.
* A tremendous amount of A&M's success using a spread offense in a non-spread league should be given to Manziel. Every offense goes only as far as the quarterback can take it, and Johnny's ability to accelerate through tackles and get past defenders gives A&M an extra edge.
* He jokingly wishes Manziel would have showed up in New York without ever talking to the media because he knows that Kevin Sumlin's job is to win football games and not to make the press happy.
* Manziel reminds him of Fran Tarkenton mixed with the arm of Doug Flutie. Manziel is faster than Flutie was, while Tarkenton possessed than same extra gear that Manziel uses to get away from defenders. The system Kevin Sumlin runs has made Manziel a player who is very fun to watch.
* If he could give Manziel some advice for next year, it would be to go out and play like he has been taught throughout his career. There will be a lot of attention on him next year, but Manziel can't worry about that and must play the game like he always has in order to succeed. He's looking forward to meeting Manziel next weekend in New York and hopes that John David Crow will be in attendance as well.
* He's not sure that you can put a monetary number on how much winning the Heisman is worth, but you will always be remembered for being the best player in the greatest game that particular year. After you're done with your career, being a Heisman winner can open a bunch of doors, but at the same time, you have to be able to use those open doors to your advantage.
Never miss the latest news from TexAgs!
Join our free email list