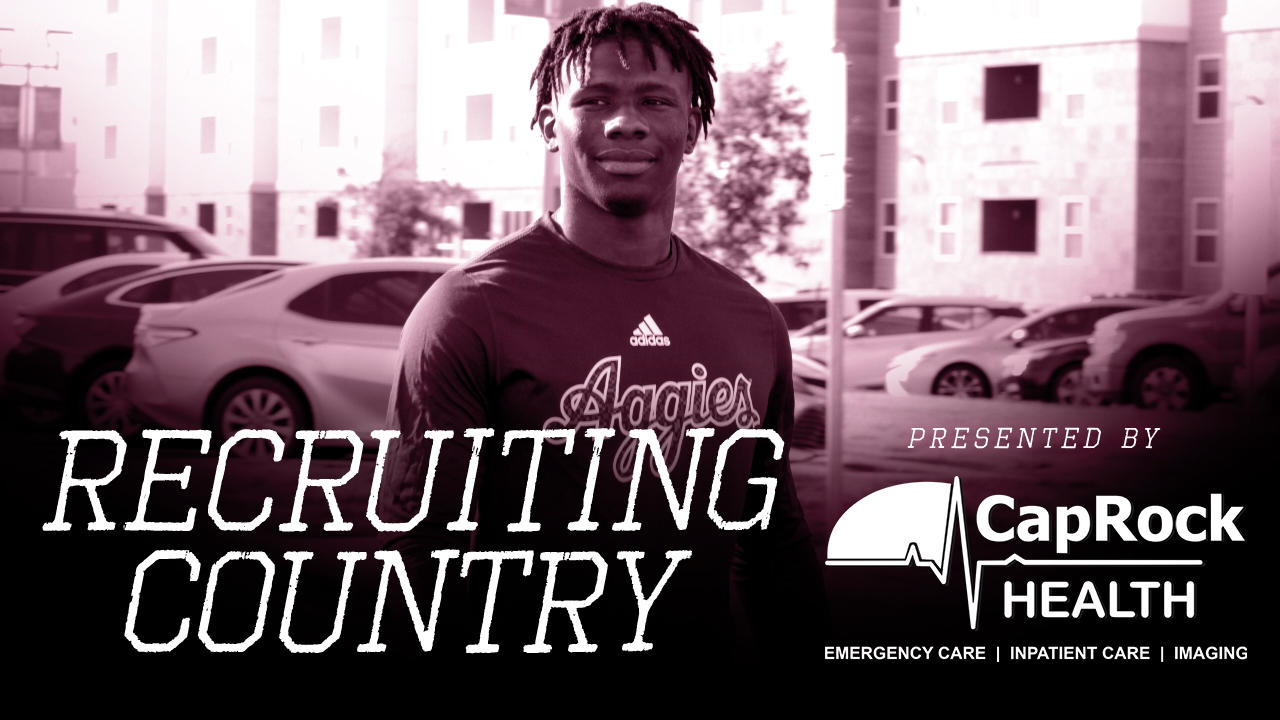 Texas A&M Football Recruiting
Recruiting Country: The latest recruiting news surrounding the Maroon & White
---
TexAgs' recruiting analyst Ryan Brauninger joined TexAgs Radio on Wednesday morning for another edition of Recruiting Country, highlighting the latest news and notes from the recruiting trail surrounding Texas A&M.
---

Key notes from Recruiting Country interview
Coming into the year, the biggest question was on offense. In two games, you have scored what? 85 points? You can sell the offensive side. Cameron Coleman‍ is still all in. Drelon Miller‍ is still all good. There are positives there.

In my article I wrote yesterday, I said they have done a fantastic job of selling the sizzle of the A&M gameday experience, education and everything else. They have really talented people in the recruiting offices.

The sizzle gets people through the door. The steak makes them stay. They have the staff to sell it, and they have been great at doing it. The benefits may wear off if the results don't start happening this year. Over the next three months, this is a massive turning point.

Xavier Atkins‍ was supposed to announce yesterday on his birthday. That recruitment has been tough to pin down since the pool party. We thought A&M had a really strong hold on things. He moved from Louisiana to Houston. I think his season has been his main priority. He has not said publically that he is not committed to LSU, but there are people who believe he is not. It's been hard to pin down.

The coaches have done a great job of selling the linebacker spot. There are opportunities early for playing time. They have three committed. Is the fourth the cherry on top? If Atkins starts trending somewhere else, it will be intersting to see where they go with that spot.

If they can manage to churn out double-digit wins or close to it, all is fine. If not, all these singular recruitments, they will start to think about.

Coen Echols‍ was awesome. Tompkins and Katy were both coming off of losses. Tompkins scored first, and then Katy rattled off 41. Echols will be a center at the next level. I thought he showed quality leadership skills. He played with great leverage and willingness to finish. I think Katy ran for nearly 200 yards. I thought that had to do with Katy's O-line. He was that dominant. You need a true center in every other class.

Drelon Miller‍ had a big weekend against Nederland. He averaged 40-something yards per reception. He had 78- and 51-yard touchdowns. The A&M commit list had a good weekend of production. Miller is like Jalen Preston but better and a more efficient route runner. Miller is a smoother runner. He has a really unique skillset. You could put him in the backfield at the next level. He is not afraid of pass protection. He is sturdy enough to do that.

I want to see them get a Tyree Johnson kind of player that will go get the quarterback. An off-the-edge player. There is more value in that now. There are a couple of guys in the state that A&M has not offered. I would be interested to see A&M go after them. You can pick and choose needs now.

There are certain players you never turn down. When it comes to offering kids, it comes down to the coaches, but the recruiting guys watch film every week. If something piques their interest, they show the coaches. They are looking for the best players, and then they also look for needs.

There is clearly a correlation between recruiting well and winning a national championship. You have to have high-level players to win. You will always miss on a couple. Some three stars could turn into highly impactful players. Where the fans and recruits differ is after a loss.

You can only sell the sizzle for so long. The steak needs to start tasting good.

I went to Micah Hudson‍'s game and talked to people, they thought were pretty open. A&M had been in conversations with him, and he may still visit. Hudson watched Tech lose. He said he would commit if they won, but he picked up the spirit of the fanbase by committing. If Joey McGuire signs him, it will be the best player Texas Tech has ever signed. He is an elite talent.

Cardae Mack is a young running back. He had a big game against Katy. Tory Blaylock‍ also has a ton of offers. Atascocita is a team that, if they can break through the North Shore and Katy line, this could be the year. I want to see Mack with my own eyes.

I think there will be quality 2025s here. Kamauryn Morgan‍ is coming to visit. The headliners will be for Auburn and Alabama. Gabriel Reliford‍ and Dominick McKinley‍ visited LSU. Florida will not back off Dealyn Evans‍. All those programs that shunned them when they committed to A&M will start coming for them. The buzzards are circling.
Never miss the latest news from TexAgs!
Join our free email list
PRESENTED BY