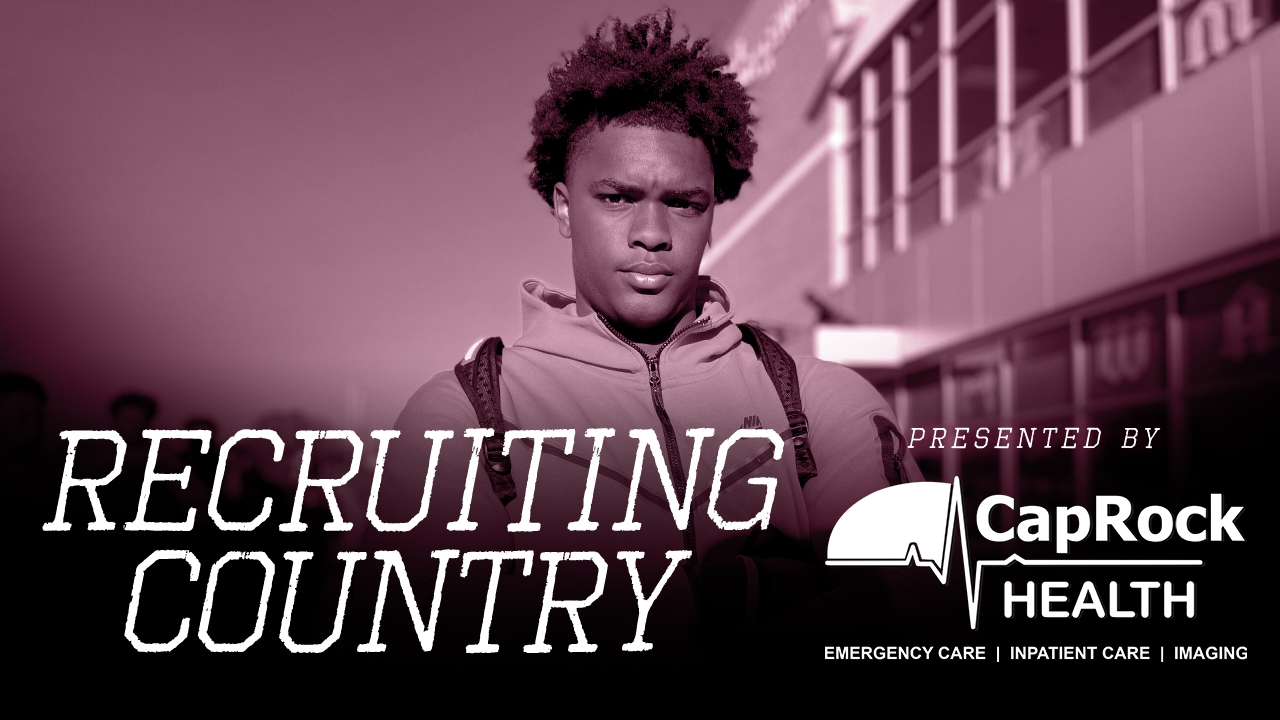 Texas A&M Football Recruiting
Recruiting Country: The latest recruiting news surrounding the Maroon & White
---
TexAgs' recruiting analyst Ryan Brauninger joined TexAgs Radio on Wednesday morning for another edition of Recruiting Country, highlighting the latest news and notes from the recruiting trail surrounding Texas A&M.
---

Key notes from Recruiting Country
It's hard to pull anything from scrimmages, just like any other preseason game. I thought the biggest takeaway for me was 2025 Bridgeland offensive lineman Jonte Newman‍. He was awesome. He has been impressive at camps and was super good last weekend in that scrimmage. I think he will rise up our rankings.

We are adding Cade Draughon to our coverage. He went to cover the Blake Ivy‍ commitment and did a fantastic job. He will be going out on his own this year. Jason Howell will start in Oklahoma tomorrow night to see a game in Tulsa. On Friday, Jason will cover Allen vs. Desoto. Thursday, I will cover Grand Oaks and Aldean Nimitz. On Friday, I will cover Summer Creek and Klein Cain. On Saturday night, I have Katy Tompkins and Cy Ranch. They have moved kickoff times back to fight the heat.

I don't know that anything has changed with Terry Bussey‍, other than everybody jocking for positions he has got. He will come to Texas A&M and potentially visit multiple times, one before his commitment and one after.

We felt extremely good about the Aggies' chances coming off the pool party with Bussey. I don't think we have come off of that. The door is open now. LSU and Alabama are trying to wedge their way in there. Texas is in the mix. A&M has done a great job of appealing to Bussey and the people in his inner circle.

When you look at what can happen on the roster at corner, there are early snaps for somebody coming in. It may be a true freshman as highly talented as Bussey or a transfer portal guy. There are snaps available there.

Fantastic job by Steve Addazio heading into the season to get Blake Ivy. A&M has to win games, and if they do, they will sign these kids, and it will be one of the best offensive line hauls Texas A&M has ever seen.

We have spoken to Ashton Funk‍ on TexAgs Radio. He does not do any camps. His ratings do not matter at all to him. I don't see how you rate that kid as a three-star. We have him in the top 10 in the state of Texas.

You got guys like Weston Davis‍, who is an elite athlete. Coen Echols‍ is a really specific need as a center. Isendre Ahfua‍ is probably the best offensive lineman in the state of Washington. He plays with real power. You cap it off with Blake Ivy. His tape is really impressive. It's an outstanding haul, and it checks a lot of boxes.

Naquil Betrand has to go to prep school. He is not here. You only have three 2023 guys on campus. TJ Shanahan and Colton Thomasson have been working with the twos. Chase Bistonis is pushing to start.

Nothing has changed with Xavier Atkins‍. I will see him play on Friday. Summer Creek as a program is slept on in greater Houston. Atkins has settled into football mode. He has a planned commitment in September. I think A&M continues to do a great job with him.

Four of the guys from the No. 1 recruiting class have either been kicked off of their next school or suspended. Take of that what you will.

I think A&M will take more defensive line commits. They are in it with Dominick McKinley‍, but that feels like it's going elsewhere. He keeps a tight lid on information.

Aydin Breland‍ in California is a kid they are hard after. Zina Umeozulu‍ was a surprise visitor to the pool party. A&M thought to be out of him. Now, they are back in the picture. Nigel Smith II‍ is another kid out of Dallas that Jason reported there is Oklahoma momentum. A&M has been after him for a while.

Jason will talk to Devon Jordan‍ this weekend about where his head is at. A&M is still after Bussey and Kobe Black‍, but after that, it's a mystery.

A&M doesn't have a lot of Dallas presence in the class of 2024. They are after some guys in 2025. I think Jayvon Thomas was their only Dallas guy last class. That's two classes in a row where you are thin in the metroplex. I think that's a conversation they need to look at. I don't think you can put the best roster together at Texas A&M without trying to go get the players in Dallas as well.

Have you seen the video coming out from Miles O'Neill‍? He has posted some workout videos, but the raw arm talent has been extremely impressive. He is poised for a big jump in recruiting services. If he plays to the level of his talent, people could be saying this is a top 5 quarterback in the country.

You have to be excited about what A&M did getting Gabriel Reliford‍. He is not a super tall guy but has a great wingspan. He is super quick. He almost reminds me of Albert Regis. Reliford is poised for a huge season too.
Never miss the latest news from TexAgs!
Join our free email list
SPONSORED BY