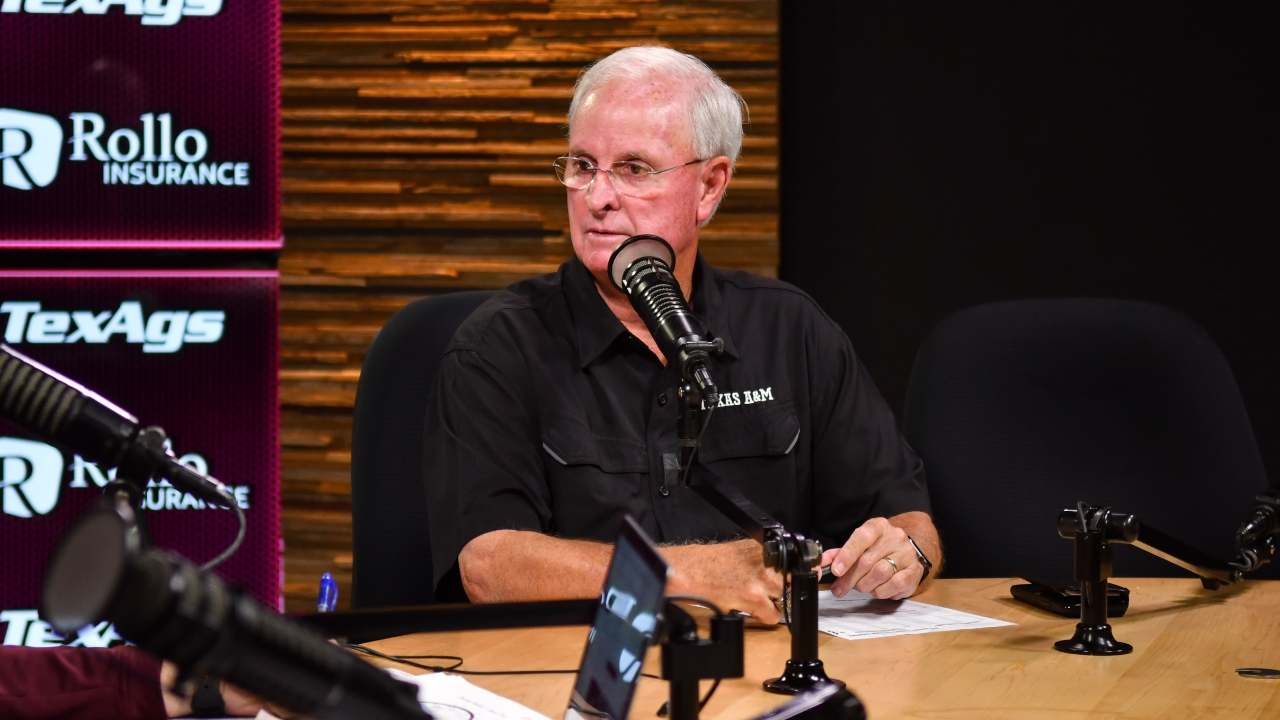 Photo by Jamie Maury, TexAgs
Texas A&M Track & Field
Track & Field Report: Henry & Co. gearing up for NCAA Championships
---
During Tuesday morning's edition of TexAgs Radio, legendary Texas A&M track & field coach Pat Henry previewed the Aggies' expectations at the NCAA Outdoor Championship as the national meet will begin on Wednesday, June 7, in Austin.
---

Key notes from Pat Henry interview
We advanced 28 to the national championship. We advanced well. I'm proud of this group. We still have time to get a little bit better.

We look at a season like an airplane taking off. Peaking is something I don't think you do unless it's between your ears, not physically. The mental aspect is huge when you get down to the elite. Twelve people advance in every event we have. The top 12, in any event, show the athlete who they are. There are thousands trying to get there.

We are still dealing with young people who aspire to be good athletes. It's development. They have to grow. We refer to competitions as rehearsals. We have to think there is a play at the end. We have to be our best. A football team doesn't get better in one week. It's the accumulation of efforts. It's putting yourself in an environment that is uncomfortable.

I've been doing this for 50 years, and I've never had an athlete win four national titles. I don't know if an athlete has. Lamara Distin continues to get a little bit better.

Connor Schulman has had years where he beat himself up, but he got it together. Physically, he has changed. He has been competitive.

Camryn Dickson has got to get better to make the final. Only eight make the final in an event. We are taking 28. That's the fun of it.

Most of those who didn't advance didn't do their best. There are failures, but that's why they do this. That is a big hit for a lot of people. When they aren't in, you find out who they really are.

Don't worry about the results. Have you learned what you are trying to apply in practice or about your sport? These people that advance are truly very, very good athletes. Advancing 28 is not the job. It's what you do now.
Never miss the latest news from TexAgs!
Join our free email list