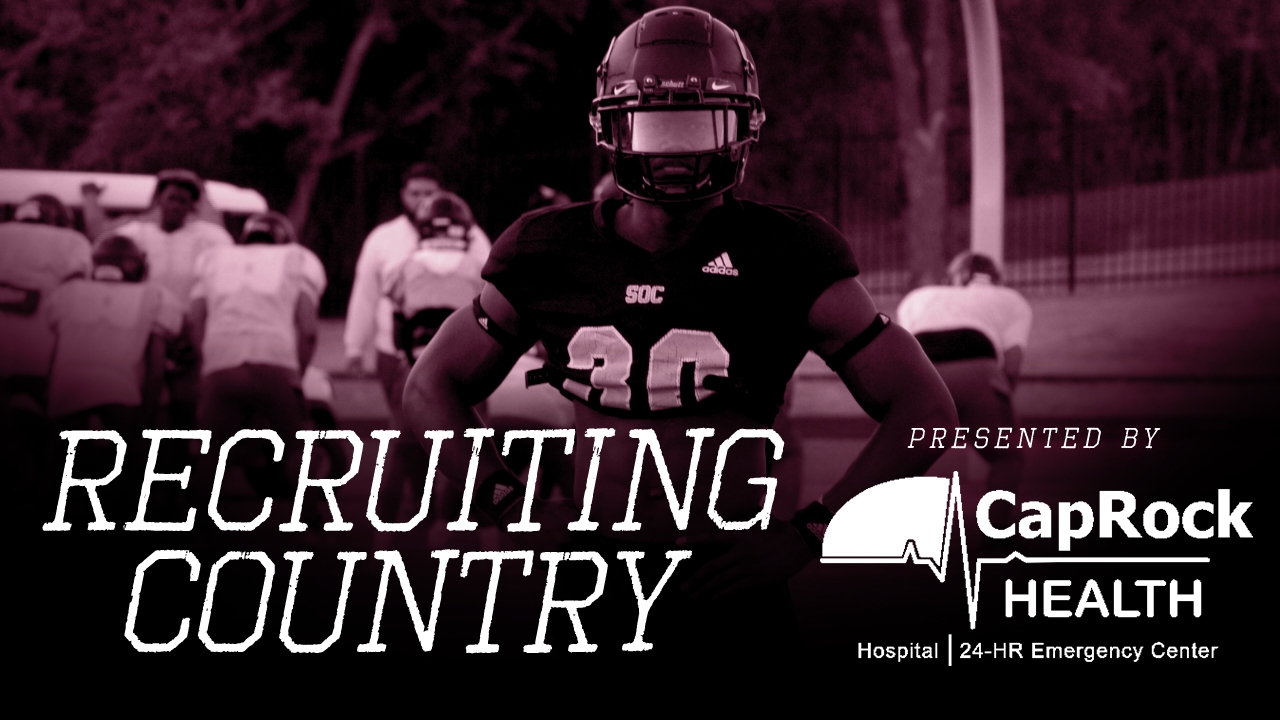 Texas A&M Football Recruiting
Recruiting Country: The latest recruiting news surrounding the Maroon & White
---
TexAgs' recruiting analyst Ryan Brauninger joined TexAgs Radio on Wednesday morning for another edition of Recruiting Country, highlighting the latest news and notes from the recruiting trail following surrounding Texas A&M.
---

Key notes from Recruiting Country
Bryce Anderson is highly thought of. He works out at 409 Fit in SIlsbee. Tyanthony Smith‍ and Drelon Miller‍ do too. Bryce helped with Weston Davis‍, who was in town for the Maroon & White game. Tyanthony and Weston have yet to set a date. Miller does.

Jaylin Jones‍ is an edge rusher, and he is an intriguing kid to the staff. He is a twitchy guy on the edge. Rylan Kennedy was a gamble, and they signed him. He's killing it on the track. The Aggies saw value in that. If A&M wants to stack these kinds of guys in class, Jones could be that guy. I think if you get one on board, you may get the rest of those Southeast guys.

A lot of those younger kids look up to Bryce. I would think A&M has a good shot to make a run through Southeast Texas. Drelon Miller, you will have to work for. He released a top-9, but it feels like that's more of a top-3 with A&M, LSU and USC, but I don't know for sure. I don't know if a kid from Silsbee will fit in LA.

I don't think we see commitments until the official visits and camps. Coen Echols‍ will visit on Saturday. His dad went to A&M. He has had a similar recruitment as Layden Robinson. He was under-recruited in his junior year. He went to camps, and his recruitment has taken off. He could probably play center. He's coming out of one of the most storied high school programs in the nation, Katy, under Gary Joseph. If there is hay to be made, it will be out of the transfer portal.

Bear Alexander is going to USC, and they say there wasn't tampering there. The guy in LA is tampering the most. If it's a rule but not enforced, is it a rule?

The playing time is what you want if you go into the portal. If you go from small to big, you may want the flash of the program. A&M has scholarships to give. You need another receiver, and another linebacker because there are snaps. Offering Jaylen Henderson at Fresno State is interesting because you have Conner Weigman and Max Johnson ahead of you. Henderson has years stacked in there, but how patient are you to wait your turn? There is a discussion about a visit. I don't know if there is a date.
Never miss the latest news from TexAgs!
Join our free email list
PRESENTED BY