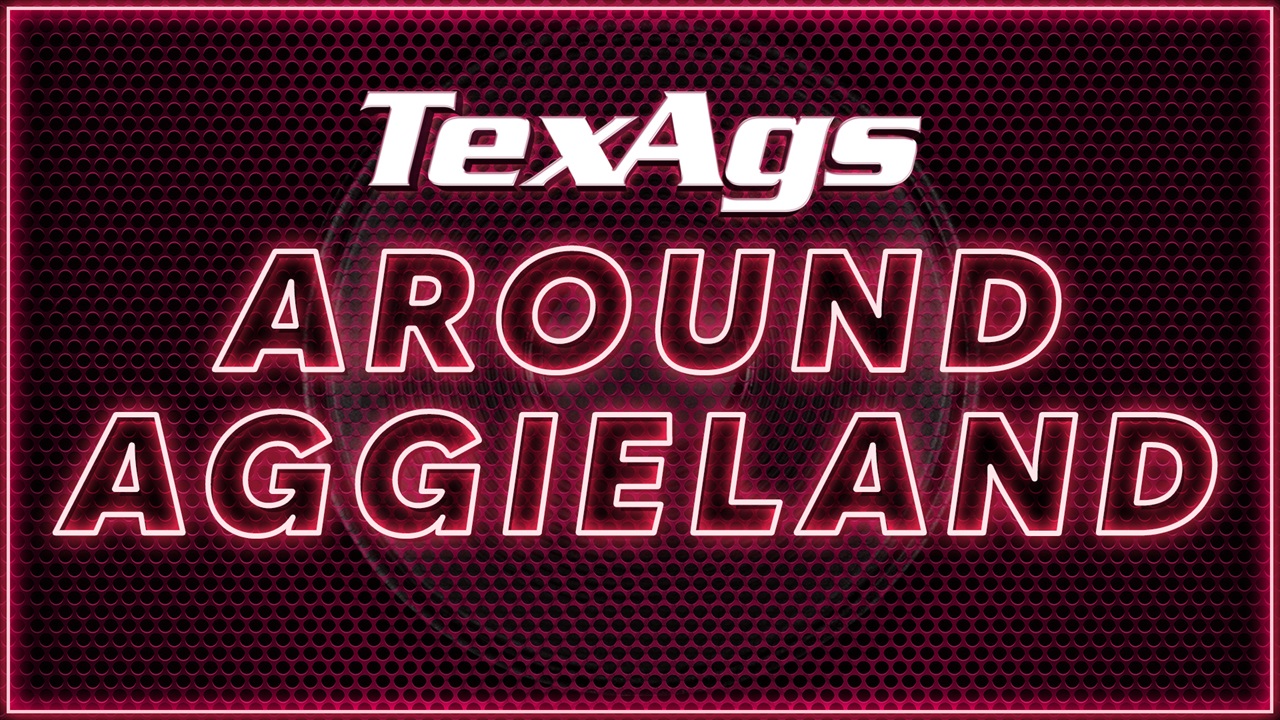 Texas A&M Football
Around Aggieland (3/20)
---
On Monday's edition of TexAgs Radio, Kay Naegeli took us Around Aggieland and provided updates on all things Texas A&M Athletics after baseball salvaged the series with No. 1 LSU, softball dropped its opening conference series to No. 17 Georgia and more.
---
Football
Jimbo Fisher and the Aggies begin preparation for the 2023-24 season as they start spring practice on Monday.
Baseball (14-6, 1-2 in SEC)
No. 15 Texas A&M opened up its SEC schedule this past weekend, dropping the series 2-1 to No. 1 LSU despite salvaging Game 3 of the series.
Hunter Haas went 4-for-5 with three RBIs.
Stanley Tucker went 2-for-2 with two RBIs.
Will Johnston (2-0): W, 3.0 IP, 1 H, 0 R, 0 BB, 3 K
The Aggies will finish off their season series with Rice this Tuesday as they play host to the Owls. The game is set for 6 p.m. CT and will be streamed on SEC Network+.
Softball (16-10, 2-4 in SEC)
The 21st-ranked Aggies opened up their home conference slate this past weekend, getting swept by No. 17 Georgia.
A&M will be back at Davis Diamond on Wednesday for a midweek clash against Louisiana Tech.
Women's Tennis (17-1, 5-0 in SEC)
The Maroon & White continued its SEC schedule last Friday, defeating LSU at home, 5-2, before taking down No. 13 Miami at Mitchell Tennis Center, 5-2.
A&M took the doubles point, winning 2-0, before Mary Stoiana, Mia Kupres, Jayci Goldsmith and Gianna Pielet won their singles matches, securing the victory.
Despite dropping the doubles points, 2-0, the Aggies secured the victory behind singles wins from Mary Stoiana, Mia Kupres, Jayci Goldsmith, Daria Smetannikov and Jeanette Mireles.
Men's Tennis (10-7, 3-2 in the SEC)
Texas A&M continued its conference season on Saturday, defeating Arkansas in Fayetteville, 5-2.
The Aggies captured the doubles point, 2-0, and Noah Schachter, Pierce Rollins, Guido Marson and Matthis Ross won their singles matches to close out the match win.
Track & Field
Texas A&M began its outdoor season at the Island Relays Bahamas Invitational this weekend as the men's team took home first place while the women came in second.
Pat Henry and Co. will continue their Outdoor Season on Thursday as they compete in the Raleigh Relays in Raleigh, North Carolina and the Victor Lopez Invitational in Houston, Texas. Neither meet will be streamed.
Women's Swimming & Diving
No. 25 Texas A&M competed at the NCAA championships this past weekend in Knoxville, Tennessee, scoring 26 points and finishing in 25th place.
The Aggies garnered All-American honors from Jordan Buechler, Alyssa Clairmont, Bobbi Kennett, Joslyn Oakley, Chloe Stepanek and Olivia Theall.
Men's Swimming & Diving
The Aggies will travel to Minneapolis, Minnesota on Wednesday as they compete in the NCAA Championships at the Jean K. Freeman Aquatic Center. The meet will run until Saturday and will be streamed on ESPN+.
Never miss the latest news from TexAgs!
Join our free email list