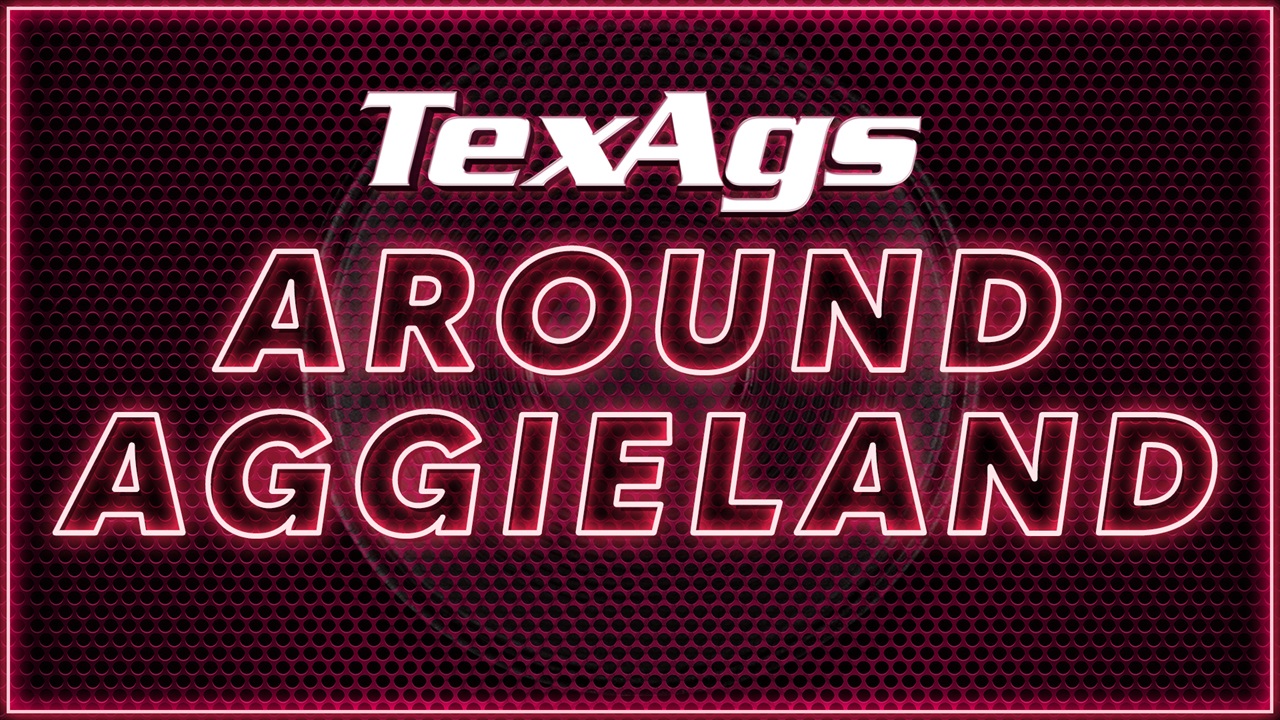 Texas A&M Basketball
Around Aggieland (3/17)
---
On Friday's edition of TexAgs Radio, Kay Naegeli took us Around Aggieland and provided updates on all things Texas A&M Athletics after men's basketball's loss in the first round of the NCAA Tournament, baseball's and softball's SEC home openers and more.
---
Men's basketball (25-10, 15-3)
Playing in its first NCAA Tournament since 2018, the Texas A&M men's basketball team dropped Thursday's first-round game to the Penn State Nittany Lions, 76-59, inside Wells Fargo Arena.
Dexter Dennis paced the Aggies with 19 points, including 17 in the second half.
Tyrece Radford added 14 points and three assists.
Andersson Garcia grabbed a game-high nine rebounds.
Texas A&M's 2022-23 season has come to a close.
Baseball (13-4, 0-0)
The No. 15 Texas A&M Aggies will open up the gauntlet of SEC play this weekend, riding an eight-game win streak and hosting the consensus No. 1 team in the land, the LSU Tigers, for three games beginning Friday at Blue Bell Park.
Friday: 6 p.m. CT
Saturday: 2 p.m. CT
Sunday: 1 p.m. CT
Friday's game will be aired on the SEC Network with Tom Hart and Chris Burke on the call. Games on Saturday and Sunday will shift to streaming on SEC Network+ with Will Johnson and Boomer White in the booth.
Softball (16-7, 2-1)
No. 21 Texas A&M earned a series win on the road at No. 7 Arkansas.
Texas A&M hosts No. 17 Georgia in a three-game series.
Friday: 5 p.m. CT
Saturday: 5 p.m. CT
Sunday: 1 p.m. CT
All three games can be streamed on the SEC Network+, which is available through the WatchESPN app. Matt Simon is on the call for Friday's game, while Chelsea Reber and Aggie legend Tori Vidales are on air for Saturday's and Sunday's games. Fans can also listen to all three games on the 12th Man Mobile app or locally on Gospel 97.3.
Men's Golf
​​The No. 15 Texas A&M men's golf team claimed back-to-back titles at the Louisiana Classics, stretching its lead to 11 strokes in Tuesday's final-round action. Texas A&M claimed the Louisiana Classics crown for the third time since 2018. The Maroon & White also won their fourth tournament of the season.
Women's Tennis (15-1, 4-0)
No. 2 Texas A&M women's tennis hosts a pair of matches with No. 38 LSU, Friday, March 17 at 5 p.m. and No. 13 Miami, Sunday, March 19, with the first serve set for 12 p.m. at the Mitchell Tennis Center.
Men's Tennis (9-7, 2-2)
No. 27 Texas A&M men's tennis team swept a pair of matches with ACU (6-1) and No. 55 Tulsa (5-2) Tuesday at the Mitchell Tennis Center.
The team will head to Fayetteville for a match with Arkansas on Saturday.
Never miss the latest news from TexAgs!
Join our free email list