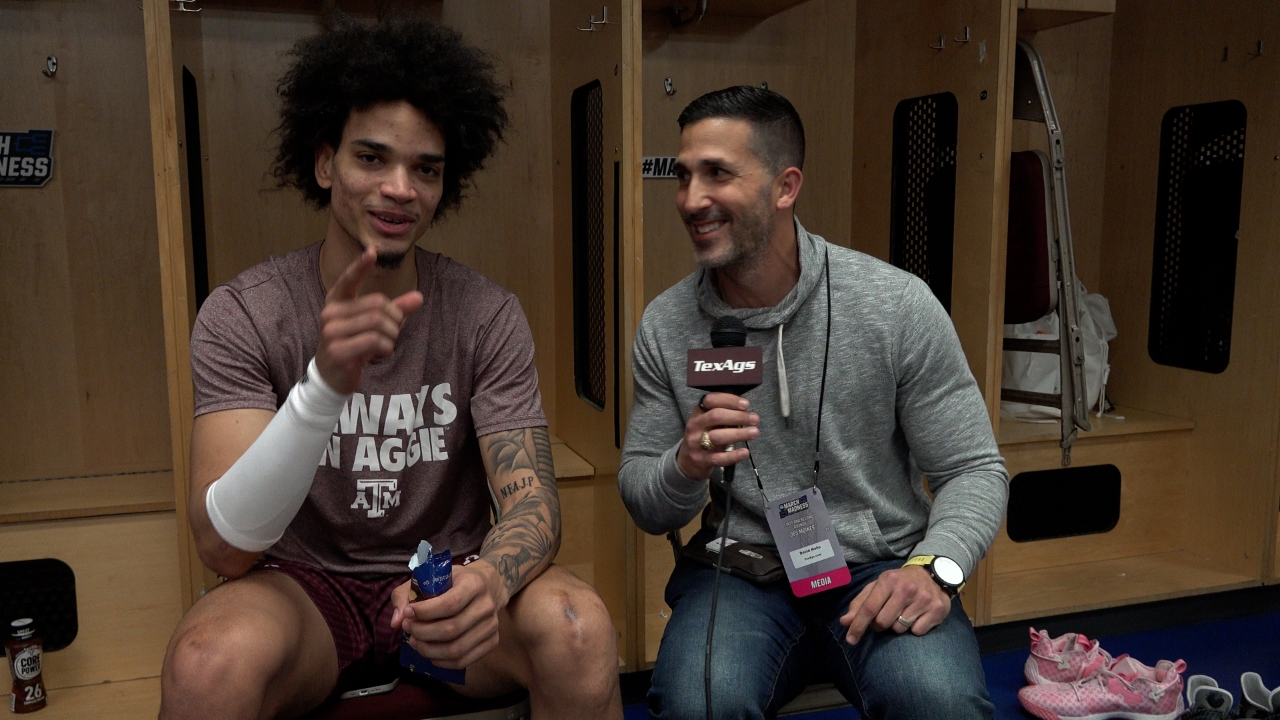 Texas A&M Basketball
TexAgs en Español: Dominican native Andersson Garcia ready to dance
---
Ahead of Thursday evening's matchup with the Penn State Nittany Lions, TexAgs' David Nuño caught up with Texas A&M's defensive, charge-taking, rebounding extraordinaire, Andersson Garcia, in his native tongue.
---
Editor's Note: A translation has been provided below
How are we doing?
I am doing fine. I'm very thankful to be here and very enthusiastic.
People have been telling me I have to speak Spanish with you, and we're going to talk. How do you like College Station, the team, Buzz (Williams) and everything?
I like it a lot. I really like a lot. I have great chemistry with the staff, the players and the fans. I love the chemistry that I was able to create and that people are able to create with me on this new team.
Why did you come here to College Station?
I think that I identify with the team. I play very similarly to how the team plays... I play hard and aggressively, and that's how I like to play on the court.
And the music, what do you like to listen to?
I like music. Every time I listen to a rhythm, I try to dance to it. It's like us Dominicans have that flavor (for dance).
I love Bad Bunny, Maluma and Nicky Jam.
Yes, yes. I also like Bad Bunny.
He's (Bad Bunny) is with the Jenners now. That's not good, right?
Hmmm.
Why are you always in the right place at the right time? When you played against Alabama, Tennessee and Arkansas...
I always like to do the little things that you really can't see. I like to look for ways to help the team in other things or in other ways that perhaps the other players don't focus on too much.
And this game vs. Penn State, what can you tell me about them?
It's a great team, really. We are trying to work on the small things to be able to give the best of ourselves, and that's what we have in mind. We need to give the best of ourselves to have good results.
Thank you for the interview. This is TexAgs in Spanish.
Never miss the latest news from TexAgs!
Join our free email list