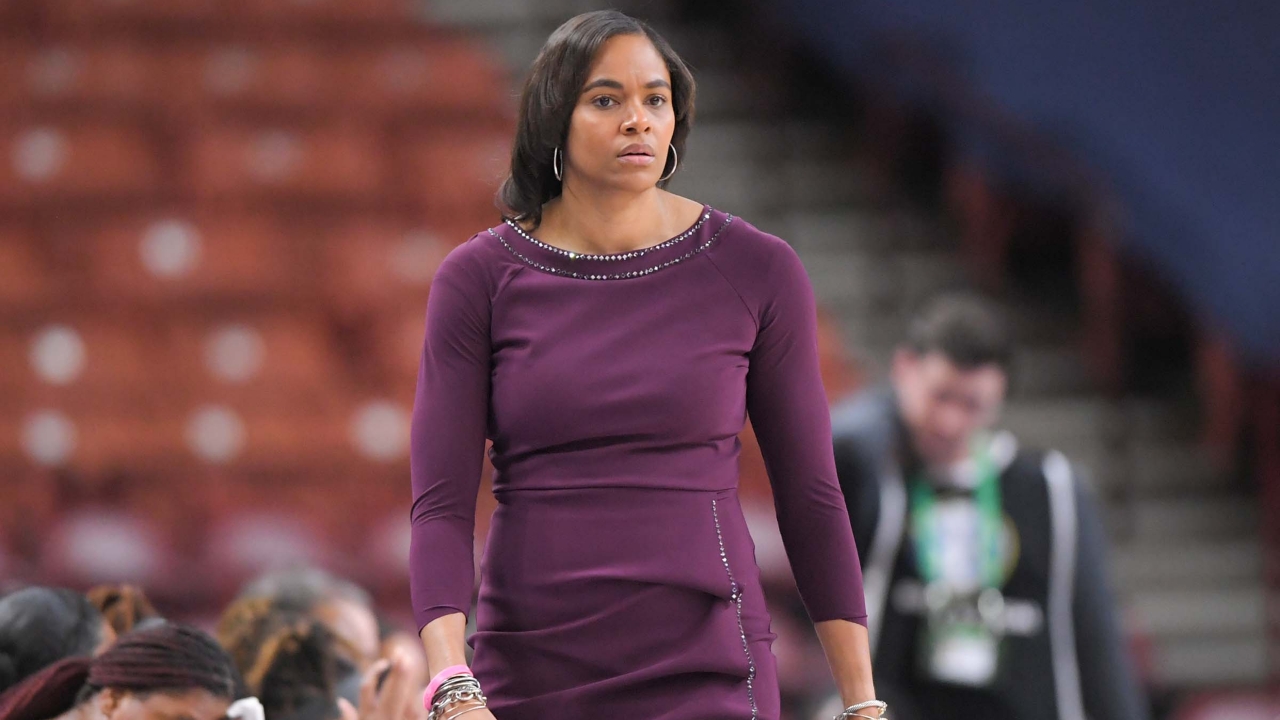 Photo by Ken Ruinard /USA TODAY Network
Texas A&M Women's Basketball
Joni Taylor recaps run in Greenville as her first year at A&M wraps up
---
Texas A&M women's basketball advanced to the quarterfinals of the SEC Tournament last week as a No. 13-seed, giving Joni Taylor & Co. some momentum going into the offseason. On Tuesday, Taylor looked back on the week that was as the Ags continue becoming.
---

Key notes from Joni Taylor interview
It was like watching our team grow up. We knew this year was going to be a process, and we talked about it all year long. When we were approaching the end of the year, we talked about finishing at our best. I think we finished at our best when you look at the run we made on Wednesday and Thursday when we beat teams that had beaten us.

The record for threes in the SEC Tournament was 13, and Sydney Bowles 12. So to see her have that performance was really fun. To see the collective sharing of the basketball was special. It brings some momentum for us into workouts and into recruiting because our prospects can see what we're moving towards.

We still have a lot of work to do, but it gave our players something to visualize because that's what it's supposed to look and feel like. We figured out how to close it out. Our youth didn't keep us from losing those games. This might be a tipping point to show them. Like I told them in the locker room, the train is moving in this direction, and everyone needs to be on board.

When we presented "Becoming" to our team, they looked at us like, "What?" We talked about sowing seeds vs. harvesting. They saw themselves become throughout the year. We saw Aaliyah Patty become a passer and rebounder. They realized we weren't going to arrive anywhere this year, and they bought into the process.

If I didn't have to go recruiting, I'd go to Nashville to watch Buzz and the guys win the SEC Tournament. It's phenomenal to see what coach Williams and his players have done. It's amazing to watch, and it's inspiring.
Never miss the latest news from TexAgs!
Join our free email list