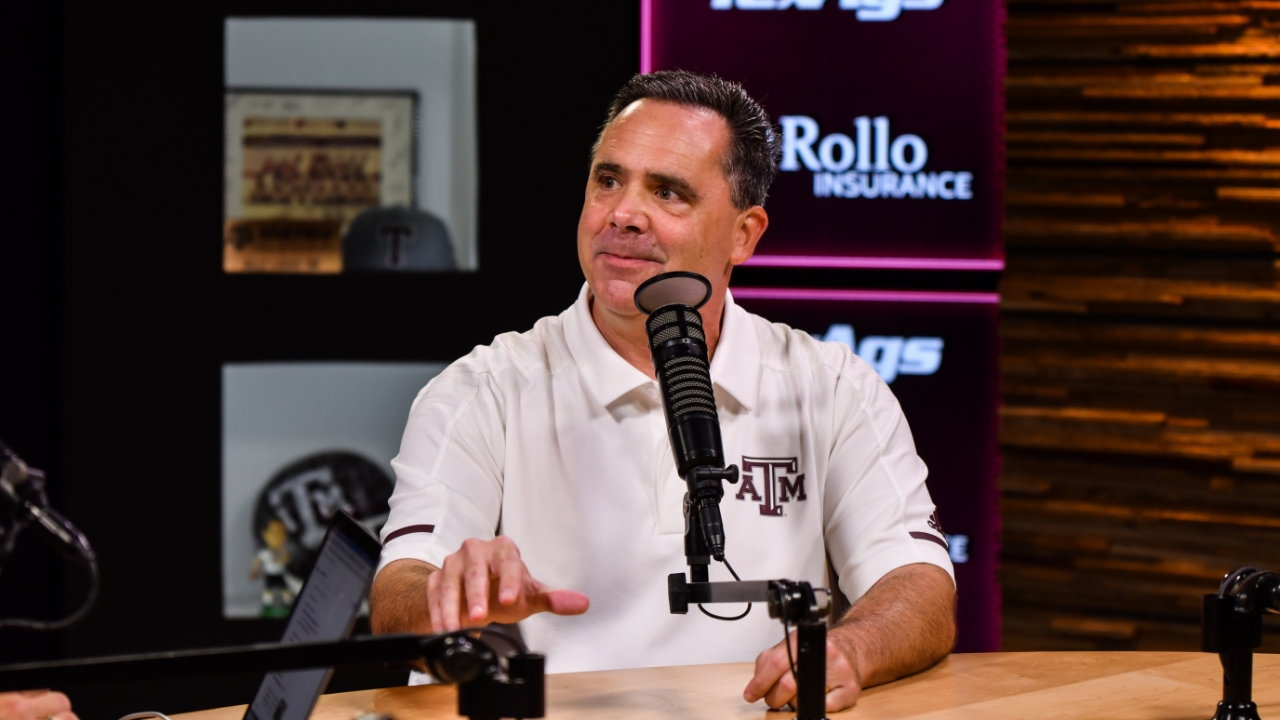 Texas A&M Basketball
'You make it work': Monaco shares how he attacks 'crossover' season
---
Play-by-play voice Andrew Monaco is very busy these days, calling both Aggie basketball and baseball games. "The Voice of the Aggies" joined TexAgs Radio on Friday morning to discuss his busy schedule and offer his thoughts on both Buzz Williams' and Jim Schlossnagle's clubs.
---

Key notes from Andrew Monaco interview
It's been too long. It's a great time of year. It's crossover season with baseball and basketball. It's a lot. You make it work. It's a fun time. I think the two teams are similar. There's chemistry for both. You know how much I love the two coaches.

There are a lot of similarities between this basketball team and last year's baseball team. The way they came together. During the eight-game losing streak, when one of the shootarounds ended, I was talking to Dr. John Thornton. It didn't look like a team that lost eight in a row. They were together. They figured it out. They had multiple possessions wins. You look at baseball's start after the Frisco College Baseball Classic, and you didn't know if they were good. You didn't know they were a sustainable team, but it was sustainable in Omaha. The joy for one another has absolutely stayed. Quenton Jackson's legacy will be carried by Wade Taylor IV and Manny Obaseki. That baseball roster has been through it. Those coaches are speaking their own language but say the same things.

The SEC schedule is a grind. It is the first conference that Buzz Williams has been in without a bye. We have played more​ Tuesday games. You go right from a game on Saturday night to prepping and then a game on Tuesday. They are so concise. The only team more consistent right now than them is Alabama. I give them a ton of credit. A break will do A&M wonders. With them being fresh, look out.

Finish. Buzz has stressed that. Everything about this team has been about the start. It's the best start to the SEC. How do you finish? You wish the stakes are higher. You can't control the Alabama vs. Auburn game.

More than anything, you don't relax now just because there is not as much on the line. Last year is on the back of their mind. We were all in the room when they were not in, and they never got an explanation.

If Alabama is a 1-seed, A&M is the second-best team in the SEC, and then if they beat Alabama? Would you not be a 4-seed or 5-seed at the lowest? Joe Lunardi was wrong last year, and he had us in. He watched college basketball. If you watch, A&M is a good team, but do they have enough sizzle? Remember when the schedule came out, and you looked at the mirror opponents? You went 9-1 against them. Every obstacle in front they have knocked down.

I don't know if people know how talented they are. Once the other team walks off the floor with an L, they realize it. You don't have this star name. Other SEC teams do. It's a collective. It's hard to play against. They do not stop. That is how they play.

I have not heard anything about Dexter Dennis. He came with us to Ole Miss. He was communicating on the bench. The reason this defense works so well is because Dexter is at the top. Andre Gordon has corporate knowledge, and you can plug him in. The contributions of Andersson Garcia have been great, and Solomon Washington is growing up. Hayden Hefner had six points. If you look at points from the bench, you will be disappointed. They check every other box.

Why did the Ole Miss students section want to wake that bear? When all heck is breaking loose, Tyrece Radford gets the ball in his hand. The poise of Boots is something else.

I am banking on an incredible atmosphere at Reed Arena. Dr. Thornton had goosebumps at the Tennessee game. He will have them tomorrow.

Brandon Miller will see a lot of different looks. You have to contest every shot. I know he shoots very well beyond the arc. He can't take his shots. We want you to take the shot where you are not entirely comfortable. He will think he has a mismatch on some guys. The Aggies are used to this.

Devon Achane, Antonio Johnson and Jaylon Jones will crush the interviews at the NFL Combine. You have 53 spots on a roster. You don't want to take a chance. You root for these guys because they are such good people. There are a ton of them here on campus.
Never miss the latest news from TexAgs!
Join our free email list