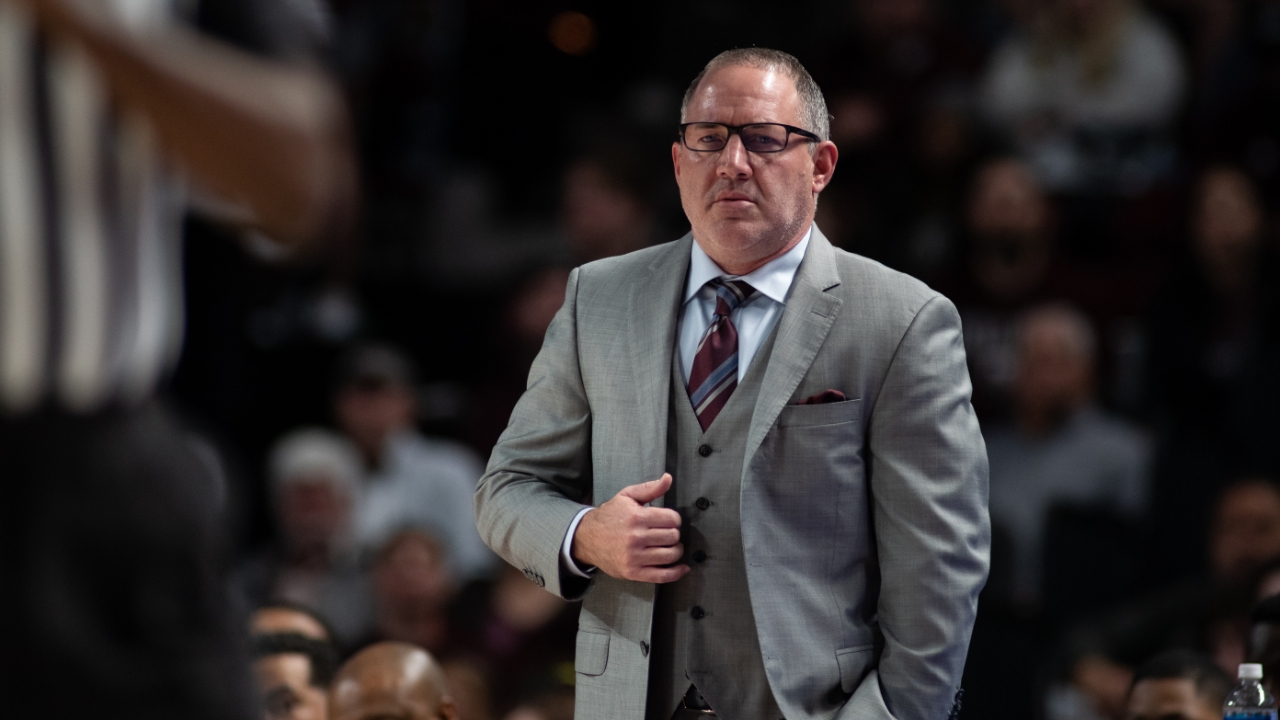 Photo by Jamie Maury, TexAgs
Texas A&M Basketball
Buzz says cohesiveness will push Ags through upcoming tough stretch
---
Texas A&M's success on the hardwood has continued after an 82-57 blowout of Georgia at Reed Arena. With Auburn heading to Aggieland on Tuesday, Buzz Williams explains what needs to be done for the Aggies to maintain their momentum during the SEC stretch.
---

Key notes from Buzz Williams interview
We changed what we do on Thursdays. Travel has interfered with that. Our guys had been through a lot. Thursday was handled as a first rep. That translated into Friday and into shoot-around. I knew we needed to do something different, and it worked out pretty well.

I think your words grass roots are a part of it. Coaches do things from a marketing standpoint, but I'm terrible at it. How we are trying to play and compete, the love, I think you can feel that. You can tell it's a team. You can tell that everybody has a role. This community, the institution, the 12th Man, they understand. The great currency is respect. When you are building something, it's hard to get to this point. We are grateful for everyone. It changes the environment at Reed Arena. The crowd against Vanderbilt pushed us emotionally to win. You dream of that sort of environment.

The character of our group is a big portion of it. I mean this with zero ego, but I think people cheer for anybody that tries really hard. They are inspired by a group of people that care a lot. There are so many intangibles that affect the tangibles. They show how much they care. Just because you try and care a lot, that's just buying an admission ticket. It means a great deal because that's the greatest story. The symmetry and connectedness, everyone can sense that.

We have half a month of mirror games. Huge four-game stretch here.
Never miss the latest news from TexAgs!
Join our free email list