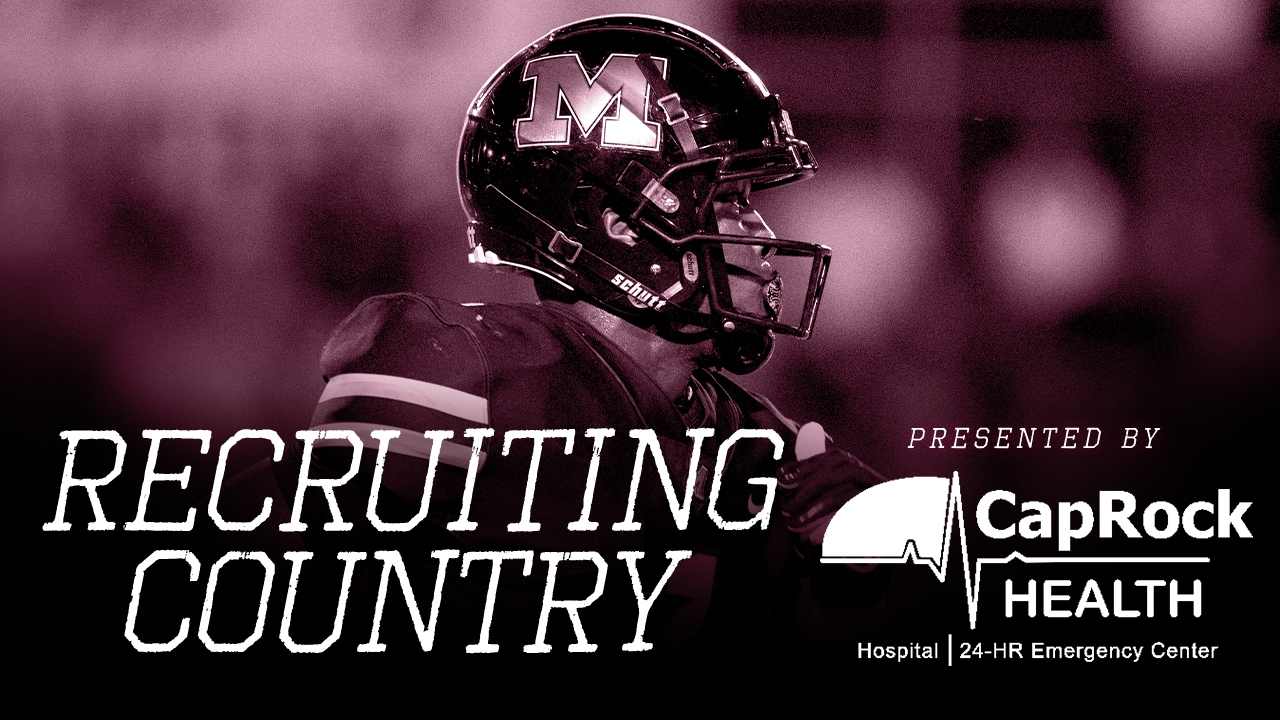 Texas A&M Football
Recruiting Country: The latest recruiting news surrounding the Maroon & White
---
TexAgs' recruiting analyst Ryan Brauninger joined TexAgs Radio on Wednesday morning for another edition of Recruiting Country, highlighting the latest news and notes from the recruiting trail regarding the Texas A&M Aggies.
---

Key notes from Recruiting Country
You have the added coverage of the transfer portal this time of year, and as I've said, it's like flying by the seat of your pants. With Sam McCall, they got him out of the portal without hardly a whisper. We're doing the best we can with who is coming in and going out. What has happened in Stillwater and the amount of talent that has left that program is incredible, and it started with Mason Cobb. There have been names like John Paul Richardson, Bryson Green and Stephon "Boogie" Johnson to enter the portal. I'm not sure what's going on with Mike Gundy, but there is a mass exodus going on at Oklahoma State.

What else is going to happen over the next few days? Are there kids at TCU, Georgia, Ohio State and Michigan that are unhappy? It's like drinking out of a firehose. We're still thinking A&M will address needs out of the portal. We think a linebacker or two, depth on the offensive line and a receiver or two. We'll see where they go in the back half of this signing window and if they add more high school players in terms of addressing the depth that they need.

Getting Raymond Cottrell‍ was a big deal because you only had one receiver in the class in Micah Tease‍. He's a different body style. You can't continuously use the portal to add to the top end of your depth chart. You have to develop and show progression through development to high school coaches, parents and kids. You have to show that you can develop players into quality SEC players.

Cottrell is a big-time chain mover. He's not going to blow the top off, but he's big and has good speed for a big guy. You have a big guy in Noah Thomas, but other than that, your receivers are a lot of smaller, faster guys. There is a lot to be said about those guys.

Cottrell was committed to Georgia for a line time, and he might have gotten cold feet with what they signed and added out of the portal. From what we understand, he has signed his grant-aid paperwork and can show up in January without signing a Letter of Intent.

You feel better about younger portal guys not transferring out unless they don't find playing time here, either. Moreso than that, it doesn't matter how many years of eligibility they have left, depending on your roster needs. If you need a really good stop-gapper at linebacker, I don't think you care how many years those guys have left. Look at last year's A&M baseball roster. They needed something like that until Jim Schlossnagle could get the recruiting and depth to where he wanted it to be. There will still be a need for the older guy that is wanting to come in for his final year of eligibility or to improve their draft stock like Tony Grimes. It's about roster management now. It's about building the best roster for 2023 right now and worrying about 2024 when it rolls around.

I was told by people in the know that the unlimited transfer rule is coming. If it hasn't started, it's coming. The NCAA can make a right decision on anything. I cannot think of one thing off the top of my head that was a sensible move by the NCAA. It just doesn't happen.

Adding good players like McCall and Grimes to a room full of good players. You still like a lot of players in the secondary room, especially now that you have Demani Richardson back. That's a nice job by TJ Rushing. He has done a pretty elite job of getting guys to campus. You liked what you saw out of Bryce Anderson this year, and Tyreek Chappell continues to improve. That room needed bodies, and they got two talented ones. I think we'll see a lot of McCall on the field next year.

John Paul Richardson is a guy I think A&M will make a run at. That's Bucky Richardson's son. A&M did not offer him out of high school, and that could be a battle you still have to fight. Wherever he goes, I know he's going to be a player. Whatever has happened at Oklahoma State to scare off a kid like John Paul Richardson should tell you a lot. He will look for a place that will get him the football as often as they can. It might be A&M. It might be TCU. This is far from a done-and-dusted situation where he's going to follow his dad's legacy. If there had to be a leader right now, it would be TCU. John Paul is low-maintenance and highly productive. He's going to show up and do everything right to be on the field. Taking care of your stuff off the field lends itself to being the best you can be on the field, and that has always been John Paul. If he comes here, I would think he'd be on the field quite a bit.

David Hicks‍ and Bravion Rogers‍ played in the Under Armour All-America Game. It was a pretty boring game, and the final score was 14-7. Most of the plays were negative 2-yard runs or 6-yard rushes. There wasn't a lot to watch. Rogers rotated in the nickel, corner position. He didn't have a tackle. Hicks was moving the line of scrimmage consistently. You love seeing him play with that motor in an all-star game. The power and play strength are there, and to see him do it against the best high school offensive linemen in the country, you can see he's going to play next year. It doesn't matter if he's head-up over the nose or in three-technique over a guard. The closest comparison to the A&M roster right now is Shemar Turner, but he may even be a tick above Turner as far as being a game-wrecker. To see him do it against the best of the best just cements his status as a five-star.

I'm going to San Antonio on Thursday evening, and Jason will be leaving on Friday. I'll provide coverage of the All-American combine and then the Adidas All-American Bowl on Saturday. There are three A&M signees in Rueben Owens‍, Colton Thomasson‍ and Tyler White‍ as well as A&M target Caden Jones‍.

With Jones, that's trending in a Florida direction right now, but that has swung back and forth a couple of times. I think he's going to be making his decision on Saturday, and right now, it seems like Florida. Could A&M sign him in February even though he committed somewhere else at an all-star game? We saw that last year with A&M losing Harold Perkins.

How many high school skill players are you after right now? The lack of an offensive coordinator isn't hurting the high school recruiting. Could it in the portal with guys that want more of a sure thing? Maybe.

As far as other receiver targets out of the portal, CJ Williams out of USC is one. There is a kid out of Wyoming that is originally from Wyoming. Tyrone Broden is a guy out of Bowling Green. I'd love to see A&M move on Boogie Johnson out of Oklahoma State. It will be interesting to see how many receivers they take out of the portal.

I have not heard anything about Jadon Scarlett‍. He signed with A&M last year but did not enroll last year. I have not heard anything about his status.
Never miss the latest news from TexAgs!
Join our free email list
PRESENTED BY