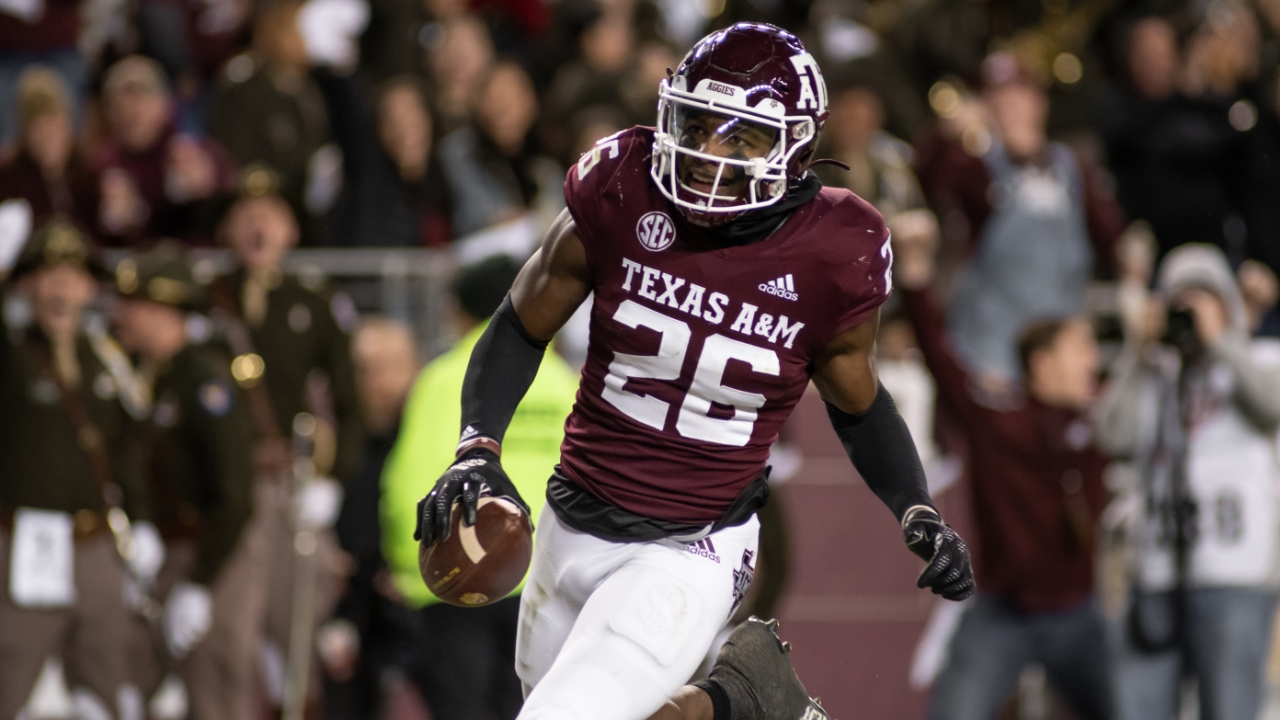 Photo by Jamie Maury, TexAgs
Texas A&M Football
Demani Richardson named SEC Defensive Player of the Week
---
Lightning never strikes the same place twice.
But Demani Richardson does.
The senior defensive back was named the Southeastern Conference's Co-Defensive Player of the Week after permanently swaying momentum in favor of the Aggies with his second scoop-and-score of the season in an electric 38-23 win over then-No.5 LSU. Richardson shares the honor with South Carolina DB Marcellas Dial.
This is the Waxahachie native's first POTW recognition of his four-year collegiate career.
The Aggies were in desperate need of a charge after consecutive three-and-out drives to start the third quarter. With LSU quarterback Jayden Daniels back on the field looking to capitalize on another defensive stop, he attempted to pick up a fresh set of downs on three-and-1, but linebacker Edgerrin Cooper knocked the ball away from his possession.
Almost instantly, Richardson recovered the fumble and gunned it for a 27-yard touchdown return that put the Aggies in a prime position to pull off the upset.
Richardson also posted a team second-best eight tackles, five of which were solo stops.
Almost identical to his first scoop-and-score of the season in a 23-21 win vs. Arkansas, Richardson once again found himself in the right position for a defensive touchdown that ultimately became Saturday's turning point.
"Just like in Arkansas, I feel like it helped us get momentum on both sides," Richardson said postgame. "They was doing good in the first half, but the second half, they came out and got-three-and-outs, whatever. But then I feel like, after that fumble, it just helped them with momentum, helped the fans get into it. And when you get a momentum swing like that, it just helps the overall game."
Most likely opting for the NFL Draft, Richardson's potential last game at Kyle Field was a special one and a surprising finale to a stormy 2022 season.
"It means a lot. The 12th Man is one of the reasons I came here," Richardson added. "They're the best fans in the nation. I love them.
"I'm just glad that I got to be a part of Texas A&M, and I'm glad we won it that way. The season didn't go the way we wanted it to, but it ended the way we wanted it to."
Never miss the latest news from TexAgs!
Join our free email list