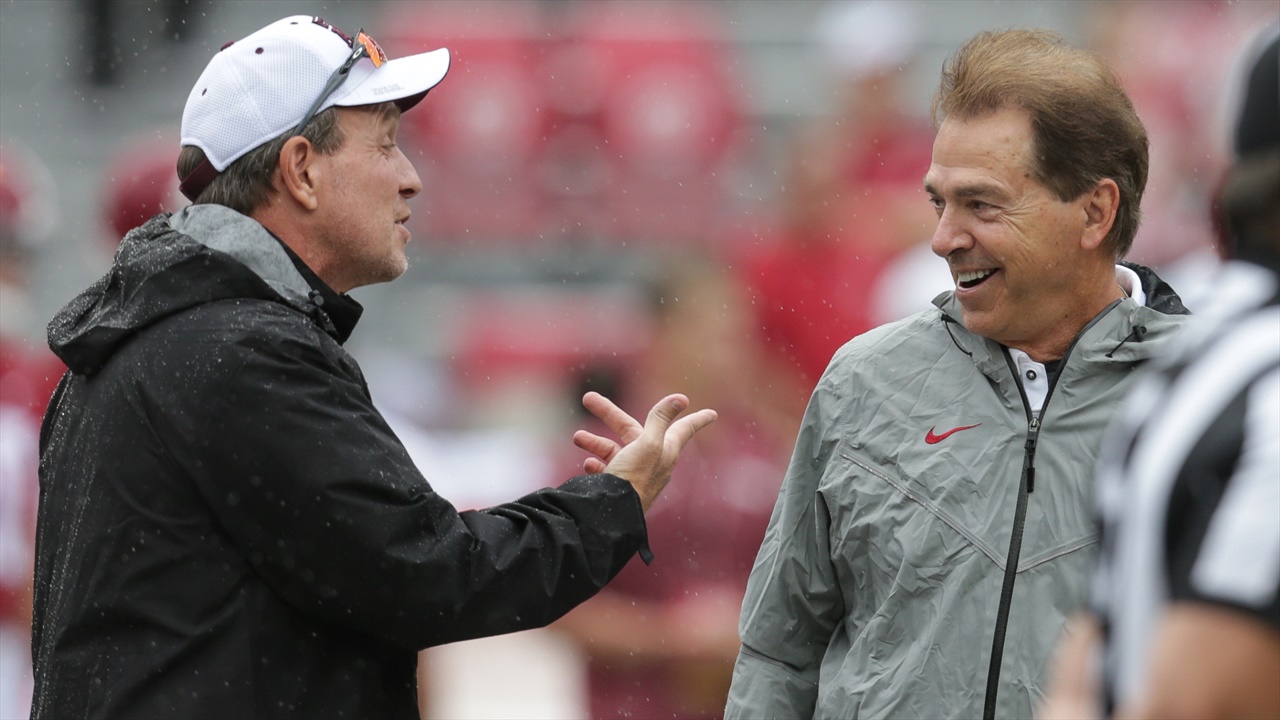 Photo by Marvin Gentry/USA Today Sports
Texas A&M Football
Texas A&M takes on No. 1 Alabama in primetime on Saturday night
---
Any parent knows a lot of growth can be seen in a year.
Texas A&M football loyalists know it, too. They've experienced a lot of growth in the last year.
Unfortunately, angst is growing. Frustration is growing. Disappointment is growing.
That can change if the Aggies duplicate the stunning upset they managed a year ago.
A&M (3-2, 1-1) faces the top-ranked Tide (5-0, 2-0) at 7 p.m. in Tuscaloosa in a Southeastern Conference clash.
Very little optimism can be gleaned from what the Aggies have shown this year. However, they may be able to glean some confidence from last year's 41-38 victory over then-No. 1 Alabama.
"You live off your experiences," A&M coach Jimbo Fisher said. "We prepared well (last season) and then went and played well. Those are things I keep going back to right now."
All-American safety Antonio Johnson added: "It's all about making sure everybody is in the right headspace. I feel like that (the win last year) should be a good teaching point for the team. We were in the same spot last year."
But so much has changed in a year.
Last year, A&M moved the football behind then-quarterback Zach Calzada. The Aggies aren't moving the football now. A&M is ranked just 105th in the nation in total offense.
Last year, the Aggies sacked Alabama quarterback Bryce Young four times. This year, the Aggies only have six total sacks.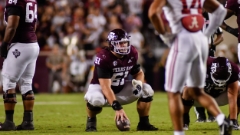 Jamie Maury, TexAgs
They might not have to face Young, though. He's questionable after sustaining a sprained AC joint in the Tide's 49-26 victory over Arkansas last week.
If that's the case, redshirt freshman Jalen Milroe will get the start. Milroe has completed 16-of-27 passes for 151 yards and two touchdowns. However, he's also a rushing threat. He rushed for 91 yards and a touchdown against Arkansas.
"He can run," A&M defensive end Fadil Diggs said. "We must contain him. We just really need to play our game. He's a fast guy, I've seen, on tape. A different type of quarterback than the first one (Young). We must make sure we keep him in the pocket and make sure he doesn't scramble outside the pocket."
Containing Alabama's quarterback — whomever that may be — is a major priority.
However, the Aggies' biggest concern is jump-starting the stagnant offense.
Haynes King will start at quarterback in place of the injured Max Johnson. Still, regardless of who's taking snaps, the Aggies have not consistently executed offensively.
Fisher remains confident the execution issues will be fixed, though.
"I see them (execute) in practice," Fisher said. "I see them do it. Just got to take it to the field.
"I know the ability is there. Their want-to is there. Their work habits, all the things. They're tremendous kids. We have to do a good job of coaching. I believe in our players 100 percent."
That may be true, but frustrated Aggies have been hearing for several weeks that the offensive execution is imminent.
They're growing tired of waiting.
Never miss the latest news from TexAgs!
Join our free email list
PRESENTED BY