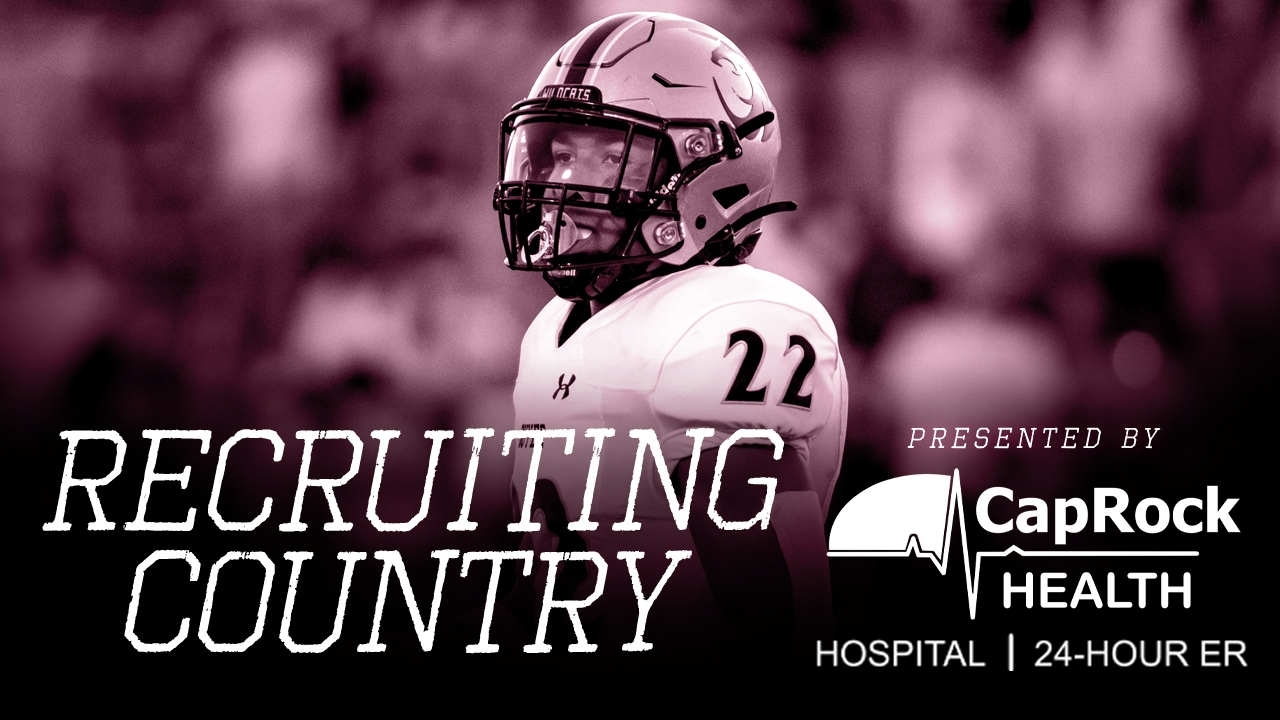 Photo by Jamie Maury, TexAgs
Texas A&M Football Recruiting
Recruiting Country: The latest recruiting news surrounding the Maroon & White
September 28, 2022
10,437
---
TexAgs' recruiting analyst Ryan Brauninger joined TexAgs Radio this morning for another edition of Recruiting Country, highlighting the latest news and notes from the recruiting trail following Texas A&M's winning performance in DFW.
---

Key notes from Recruiting Country
The biggest news that will happen today is that David Hicks‍ is committing at 3:30. I've been following him for quite a while. There was a tidal wave of Oklahoma momentum at the end of the summer. If there was going to be a school to get back in the recruitment, it was A&M. He came back-to-back weekends. He skipped homecoming to come watch Miami. I asked him about A&M rotating those defensive linemen, and A&M has done a great job of showing him that on the field. He grew up in Houston. We'll see what happens today. The overwhelming momentum was Oklahoma. He moved up his date after I talked to him. When he moves up a date, is it because A&M does a good job on those visits or because he loves Oklahoma? Hicks and his family were on a zoom meeting with Jimbo and staff on Monday night. I think A&M has staying power no matter the decision. That's the same with Hykeem Williams‍, Tony Mitchell‍ and Braylan Shelby‍ , too.

Zach Chapman‍ is committed to TCU. That's a kid A&M could go back and look at. A&M is still right there with Johnny Bowens‍. He's taking an official visit to Oregon. A&M is going to rely on kids to flip.

It makes sense for players in Houston to be Aggies. It's an easy drive. I'm going to the North Shore on Thursday. You can access Houston easily now. That 2022 class has a huge influence down there. Bryce Foster and Reuben Fatheree are huge names in Houston. A&M did their homework and found those lower-star guys in Houston too. Watching the game the other night, you could see a lot of Houston on offense.

I think TJ Shanahan‍ is fine. I think it scared him more than anything. He got leg whipped. It looked bad, and they put him on the cart and went into the tent. He goes and finishes the game. The number one thing that sticks out is attitude. He's a mean ole dude which is good for an offensive lineman.

Texas A&M offered Jakoby Banks‍. I don't know if they'll go back in on him. We'll see what happens at wide receiver for the rest of the cycle. He's going to be like Ainias Smith in college. A&M is well established at Fort Bend Marshall.

North Shore and CE King on Thursday. Both of them have tons of college prospects. A ton of teams are off. On Friday, I'm going to see Montgomery Lake Creek against Montgomery. They have a freshman offensive line, Steve Mckinney's son, Hunter McKinney‍.
Never miss the latest news from TexAgs!
Join our free email list
PRESENTED BY