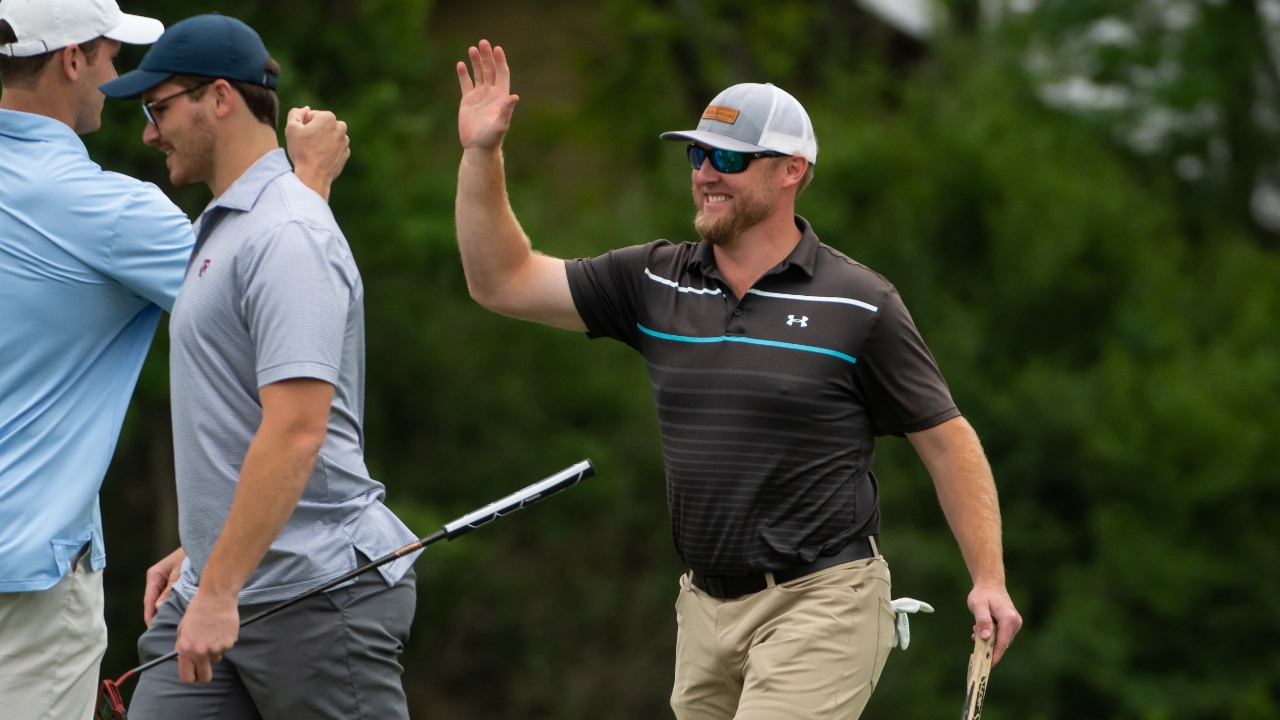 Photo by Jamie Maury, TexAgs
Texas A&M Football
Looking at the Aggie offense with former A&M wideout Ryan Swope
---
With a new quarterback under center, Texas A&M got back in the win column last week, but the offense still sputtered. Former Aggie wideout Ryan Swope joined Thursday's edition of TexAgs Radio to offer his thoughts on last week's show and to look ahead to Arkansas.
---

Key notes from Ryan Swope interview
I didn't really like what I saw from the Texas A&M offense vs. Miami. It was tough to watch, but I like the way our guys fought. They found a way to win against a ranked team, and at the end of the day, a win is a win.

Max Johnson looked comfortable back there. It's tough when you don't have an offensive line, and you're back there running for your life. When the quarterback doesn't have time to throw the football, it makes everybody else's job a heck of a lot harder.

It's going to be a long, long season if we can't get the ball in the hands of these playmakers. I'd prefer something more uptempo to try and get to 80 or 90 plays a game as an offense. I wish we'd do more bubble screens and stuff like that to get the ball out of the quarterback's hands quickly and let our playmakers actually make some plays.

A lot of these receivers are young, and we were missing a couple of our top guys on Saturday. Also, keep in mind that chemistry with your quarterback doesn't happen overnight. With getting separation, they're not doing their job. I saw some decent separation, and I also think we're not seeing the field great from the backfield. Miami had a pretty solid defense, but it's not going to get any easier from here on out. When you have to try and figure out who is going to be throwing you the ball, it's hard to build the relationship with a quarterback that you really need as a receiver.

There was some growth and improvement on the offensive line, but I still think there is a lot of work that needs to be done up there. We didn't get worse, and I think we got a little bit better.

This defense is keeping teams out of the end zone. For the last three or four years, our defense has been our saving grace, but eventually, that starts catching up with you, especially if they've been on the field as long as they have been. They're fun to watch, and I like how they swarm to the football. I like the energy that they bring. Having depth on defense really helps us, and one thing I'm really excited about is our defense and the way they're playing football. It keeps Kyle Field alive.

Our defense got it done this weekend. Our pass rush has been phenomenal. If we continue to put pressure on the quarterback, we're going to be in a good situation. Hopefully, we don't have to rely on them too much, but they have been our bread and butter. They have been consistent.

Our receiving corps didn't get it done, and I hate saying that. This week is a new week, and instead of having four pass catchers, maybe we can have 10 different players with four catches this week against Arkansas.

I'll go with #0 as someone who will get it done this weekend. This is Ainias Smith's team, and he probably has a bad taste in his mouth. I think Ainias is going to show up and have a big week.

This is one of those games where there is definitely a history of it being a great football game, year in and year out. Those guys haven't forgotten about last year, and they're going to go in there with a chip on their shoulder. They need to start fast. You have to put your foot on the gas and set the tone early. That dictates the football game, and it brings excitement to the defense. As an offensive player, I hope we score on our first drive. We need to go out and get the ball in the end zone early.

Winning this game could change the course of the season. We have so many explosive players on offense that it's just about getting them the football in space. Get them the ball and let them do their things. Let's get them involved, and I hope we see that this week.

If we can put the ball in the end zone and convert in the red zone, we can win by two touchdowns. I think we'll know in the first half if we're in the game. If our offense doesn't show up, we're in for a long night.
Never miss the latest news from TexAgs!
Join our free email list